New Bachelorette Hannah Brown Admits to Sex in Shocking Preview
Published Wed May 15 2019 By Andrew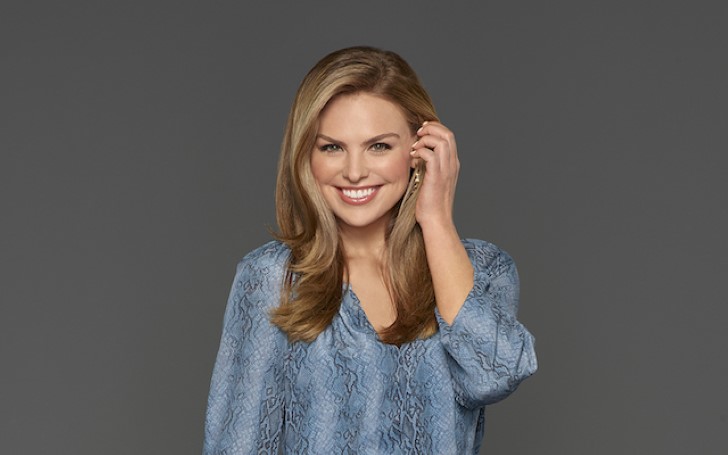 Shocking preview saw Hannah Brown admitting to having sex.
Hannah Brown made her name known in the entertainment scene by hooking up with the country's most well-known virgin. Moreover, she was one of the major contenders throughout the Colton Underwood's conservative rendition of The Bachelor.
In the extended promo that recently made it's a way to the public is Hannah Brown's very own season of The Bachelorette. Yet, Hannah puts her best effort forward to emphasize on one particular thing: she isn't a virgin!
Hannah Brown is starring in the New Bachelorette.
Source: Refinery29
Brown states in one of the most memorable and rebellious quotes from this trailer,
"I believe that sex was made for a man and a woman in marriage, but I am having physical relationships and honestly, I have had sex and Jesus still loves me,"
In the video, she can be seen maintaining to suitors stating that any man shall not judge her based on her sex life.
Hannah clarified everyone on The Bachelorette premiere a while back that she is a strong independent woman back when she kicked an aspiring husband out of the house early on because he admitted to having a quasi-girlfriend waiting for him back home.
It was kind of obvious that she wasn't going to stand the immense insult and apparently, she sure isn't going to stand for any sissies, either, apparently.
Brown says in the trailer released on Monday night by ABC,
"I want a tough man. Someone I know can grab a hold of me and be like, 'That's my woman! Roar baby!'"
Still, that sure doesn't mean that she lacks the frequent encounter with the blues. She broke down on multiple occasions as seen in the sneak peek. She stated obviously being in a struggling phase. The reality star also added that she surely cannot all the aspects of her life.
You may also like: Hannah Brown Looks Stunning In Sparkling Silver Gown While Meeting Her Suitors On 'The Bachelorette'
Hannah went down in tears at one point, maintaining,
"I'm a normal human being just trying to be The Bachelorette. And I don't know what to do. And I'm scared."
Whatever it may be the preview suggests that the next rendition of The Bachelor has something beautiful in store.
-->