New Fashion & Magical Style of Kurta Design For Woman
Published Mon Dec 10 2018 By Arina
Either you are heading towards the party or on a regular walk, kurta is an integral part of our wardrobe. Along with traditional and the modern design, one can glam up yourself in fusion fashion. Styling yourself with a unique sense of fashion can be easier if you have good knowledge of style and design of kurta.
Today we are discussing, in brief, the new fashion and magical style of wearing kurta for women.
10. Printed Kurta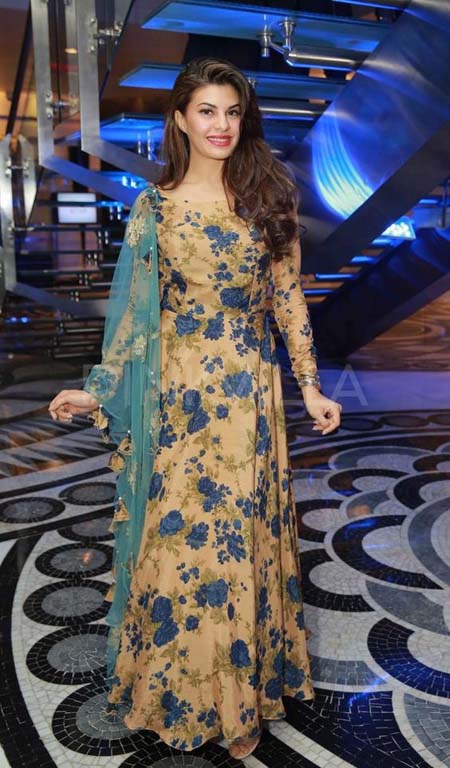 SOURCE: Pinterest
Printed colored kurta belongs to all ages and body types. Either it is Baltic, blocks, kalamkari, digital or floral prints, you can go with the occasion with your own preference. However, it is better to avoid the same colored Kurta and the leggings.
9. Jacket Style Double Layered Chanderi Kurta
The jacket added on the kurta makes this the coolest and gives the highest definition to the design. One can wear the leggings or palazzos to add the beauty of this style.
Discover: 2019 is Your Time To Stand Out From The Crowd, New Year's Eve Party Dresses
8. Overlay Kurta
This is the snappy and creative type of kurta that one can wear on cigarette pants leggings or anything of full length. Adding the belt design on this kurta makes one look more stylish and fashionista. You can wear them as both formal set up and day to day basis.
7. Anarkali Swalar Suit
Anarkali is the best clothing that is close to an ethnic clothesline. This is the easily available design that can be found in every kurta store. From bride to every occasion this can be the most appropriate design for every woman. Along with leggings of an ankle or full length, you can easily wear this kurta design.
You May Also Be Interested: 10 Ways to Wear 2019's Favorite Color
6. Embroidered Shirt Design
SOURCE: Pinterest
Embroidered shirt design can be another fashionable kurta in your wardrobe. This design also reflects the Pakistani design of wearing in your style. Or an option you can also go non-embroid with simple stripes kurta with half or full ankle leggings to give uniqueness in the design.
5. Lawn Suit
SOURCE: Pinterest
This style will give truly Pakistani taste on your style. Either you are wearing on a daily basis or heading to a party, half ankle salwar with high heels will surely give stunning looks to you.
4. Plain Suit Paired With a Printed Dupatta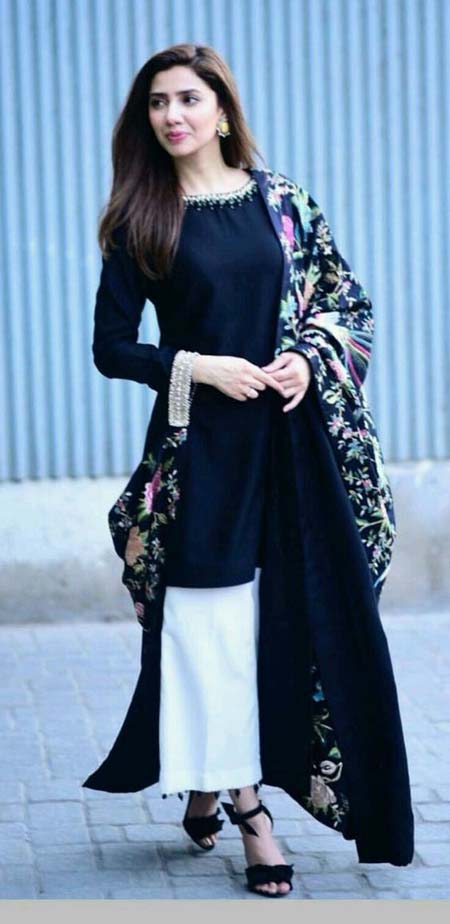 SOURCE: Pinterest
The plain suit with floral dupatta is the simplest and the stylish type of Kurta design. You can wear a matching color like black and white, pink and blue, red and white color to add extra elegance to the designing of kurta.
3. Princess cut Kurta
SOURCE: Looksgud
If you are searching the dress that can show the slimmer looks on you then this design can be best for you. The bouncy design can match with leggings, linen pants, and palazzos.
2. Tail Cut Kurta
SOURCE: Youtube
This design can be taken as the casual design of kurta that you can go with or without leggings. Such dresses are highly preferred by young ladies and suitable for formal attending.
1. Flared Kurta
SOURCE: Biba
This design can be the most elegant one that you can have on your list. You can wear this in the office, college or on a daily basis. Leggings or jeggings of any full length are suitable for this kurta.
Having a good sense of fashion doesn't only glam yourself but also boosts your confidence in the right way. Kurta has a traditional taste so you can make fusion in your style.
-->