New York Police Chief Under Fire After He Reportedly Told His Officers To Shoot Rapper 50 Cent On Sight
Published Tue Feb 19 2019 By Tess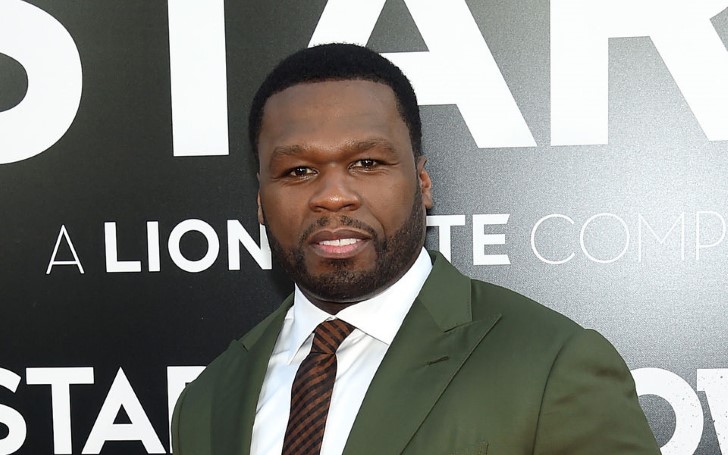 Police Officer under fire for 'telling officers to SHOOT rapper 50 Cent on sight' amid an Instagram feud.
Deputy officer Emanuel Gonzalez is accused of making a life-threatening comment during roll call at the 72nd Precinct in Brooklyn against Rapper 50 Cent.
The commanding officer of the 72nd Precinct in Sunset Park allegedly ordered his officers to "Shoot him on sight" last June 7, when "In Da Club" rapper was expected to attend an NYPD sanctioned boxing match in the Bronx.
Gonzalez, however, claimed the comment was made for fun. But the news traveled up to police headquarters. Apparently, the Internal Affairs Bureau's Group 1 which handles police corruption cases for captains and above is currently taking care of the case.
Don't miss: Ryan Adams Alleged History of Pretending To Help Women Musicians In Order To Pursue Them Sexually
One month before the comment, Gonzalez had filed an aggravated harassment case against the rapper 50 Cent claiming the artist threatened him on Instagram for hassling his favorite clubs to the point of closure. The rapper allegedly wrote "get the strap," which means "get a gun," but later deleted his post. Charges were not filed against 50 Cent.
Also read: Ariana Grande Reveals She Recorded Alternate 'Thank U, Next' If She Tied The Knot With Pete Davidson
Meanwhile, the rapper 50 Cent (born Curtis Jackson) took the allegation seriously and responded with the series of Instagram posts targeting Gonzalez.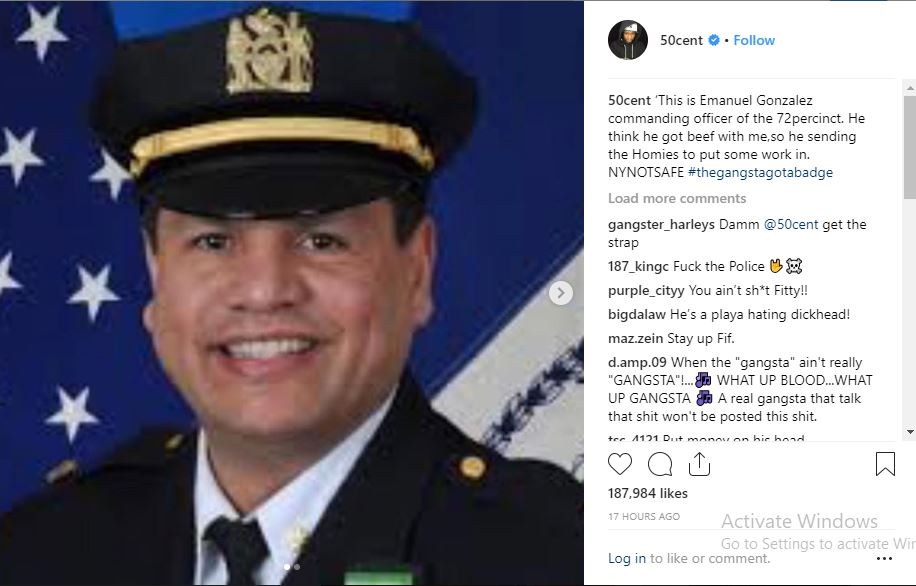 The rapper wrote on Instagram Sunday:
"I take this threat very seriously and I'm consulting with my legal counsel regarding my options moving forward. I am concerned that I was not previously advised of this threat by the NYPD."
In another post, Jackson identified the officer Emanuel Gonzales as a" dirty cop" and claimed New York isn't safe as the officer still holds a badge and a gun.
Read more: Dwayne Johnson Flew From Los Angeles To Miami To Spend Valentine's Day with His Daughter
Likewise, the attorney Stephen J. Savva for 50 Cents also released a similar statement to another tabloid.
"Mr. Jackson takes this threat very seriously and is consulting with his legal counsel regarding his options going forward. He is concerned that he was not previously advised of this threat by the NYPD and even more concerned that Gonzalez continues to carry a badge and a gun."
Gonzalez is a 30-year veteran and remains on active duty while the investigation continues.
-->