Ariana Grande Reveals She Recorded Alternate 'Thank U, Next' If She Tied The Knot With Pete Davidson
Published Sun Feb 17 2019 By Jessica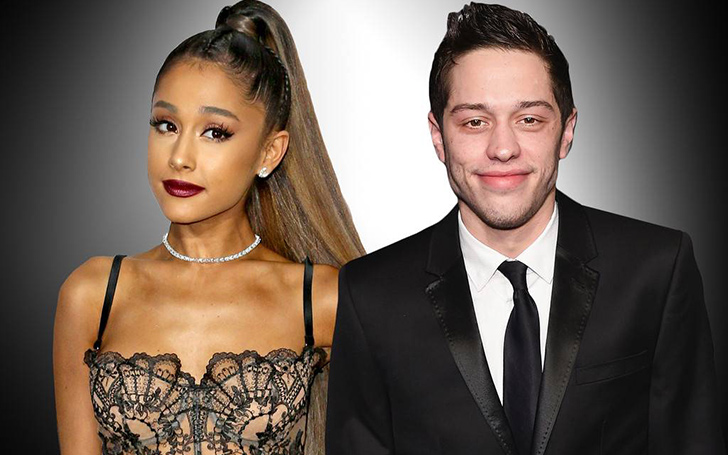 Ariana Grande reveals she recorded an alternate version of her breakup hit single 'thank u, next' if she married her former fiance Pete Davidson.
The song 'thank u, next' by American singer Ariana Grande became almost a national anthem for all those who were going through a break-up.
After all, why wouldn't it be, right? The song shares a personal life detail of the singer. The song mentions all of her previous boyfriend's names including her former fiance Pete Davidson in the lyrics that says,
"Thought I'd end up with Sean But he wasn't a match Wrote some songs about Ricky Now I listen and laugh Even almost got married And for Pete, I'm so thankful Wish I could say, "Thank you" to Malcolm'Cause he was an angel"
Ariana Grande performing 'thank u, next' music video
SOURCE: Bustle
The number one certified single with a funny 'Mean Girls' theme music video makes breakups experience an empowering lesson and lays emphasis on being grateful for your exes rather than being musty and hateful towards them.
You may also like: Beyonce Sends Temperatures Soaring In Latex Red Mini Dress In Her Valentine's Date Night Look
The 25 years old artist had released the song right after her split with the SNL star. And in a recent interview on the Zach Sang Show, the singer revealed she recorded another alternative version of the song if she had married Pete.
And despite admitting her shyness when it comes to pitching wild things out in her songs, it was Grande herself who insisted to name people directly in the song and thank them.
And talking about her relationship with Pete, she said:
"I was also trying to be protective,"

"In my relationship [with Pete] at the time, things were like up and down and on and off, and so I didn't know what was going to happen and then we got back together, so I had to make a different version of it, and then we broke up again,"
Grande tells she recorded three different versions of the song. Each one included a different story, where one was composed of her getting married, as the other one was composed of not getting married, and the final one with being about none.
Don't miss: Ferne McCann Revealed She Hasn't Had Sex in Almost Two years during 'First Time Mum'
Nonetheless, the singer and her music team clearly decided to go along with the first version.
Ariana continues:
"It was a big risk and a very scary thing to do, because it is my life. I understand that to a lot of people, I'm not a real person, or it's easy to just kind of like see me as like, a song or a picture or like a thing that kind of exists in their head and they know what they know and that's it,"

"But at the end of the day, these are people and relationships. It's real s--t to me. It is real life and I spent a lot of time with each of those people...it was like scary to put in a song."
Grande also revealed her former partners; Big Sean and Ricky Alvarez who she included in the song. Interestingly, both of them listened to the song before it dropped and they loved it.
See more: 'EastEnders' Star Hetti Bywater Slipped into a Tiny Bikini for a Sultry Instagram Snap
The hit track comes from Ariana's fifth studio album of the same title name, which was released last week on 8th February.
-->