Ferne McCann Revealed She Hasn't Had Sex in Almost Two years during 'First Time Mum'
Published Sat Feb 16 2019 By Jessica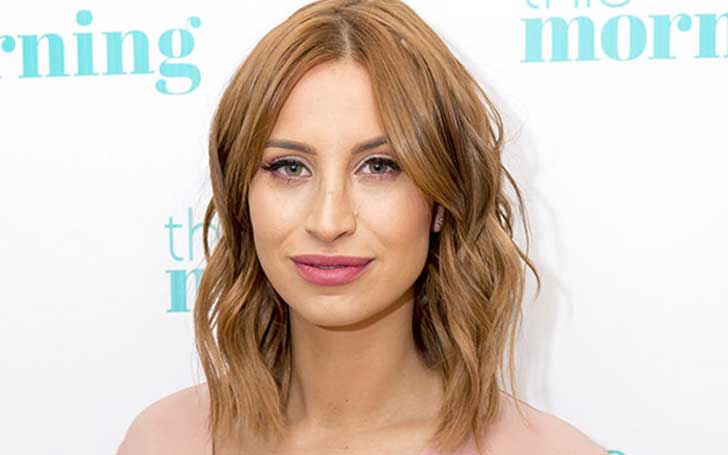 Reality star Ferne McCann makes a surprising revelation that she hasn't had sex in two years.
Ferne McCann: First Time Mum star Ferne McCann who separated from her former partner Arthur Collins in 2017 revealed she has not had sex over the last two years.
Ferne made the revelation on not having sex on Wednesday's new edition of her First Time Mum show episode.
Since her split with Collins who pleaded guilty for throwing acids in people at a night club, McCann has been staying single.
Ferne McCann poses along with her daughter Sunday Sky

SOURCE: Ferne McCann Twitter
Furthermore, in a request to reemerge on the dating scene, the 28 years old mother to one accepted to go on a second date with TOWIE co-star Liam 'Gatsby' Blackwell.
You may also like: Jussie Smollett Claims He's "Pissed Off" At Those Who Question His Attack
Liam and Ferne reportedly dated about four years ago but their affair couldn't last then.
In the recent ep, The young mother also insisted she grew out of her flat as she took help from the 29 years old businessman who assists her in finding a new home designed in country style.
Ferne McCann, her daughter Sunday Sky and Liam 'Gatsby' Blackwell
SOURCE: The Sun
The TV personality spoke on camera, she said:
"If I didn't know any better I think Gatsby's flirting with me. I thought we'd put that to bed years ago."
The star flirtatiously told her:
"Listen you're a great single mum and anybody would be lucky to have you."
After hearing that Ferne blushed and replied:
"That's really sweet, do you not think that having a baby is baggage for someone?"
Sounding more serious this time, like he is really trying to win her.
Liam answered Ferne:
"If someone sees Sunday as baggage then they're not the one for you."
Ferne also admitted she had 'the most incredible date' with Liam.
Don't miss: 'Isn't It Romantic' Producer Rebel Wilson Insisted on Casting Openly Gay Actor to Play a Gay Character
The star continued:
"So listen maybe we're both in that stage in our life now where we can maybe have that second date?
Blackwell then finally expressed his intention of going on another date with Ferne.
He said:
"You're single now, you said it's been however long, listen I think another date is due. It's been three years in the making."
As Ferne agreed to go on another date, she tells on the camera that the moment completely took her by a surprise.
See more: Priyanka Chopra Rumoured To Be Pregnant; Any Truth To It?
This comes after Ferne previously flirted with Love island's star Charlie Brake.
Ferne McCann is a mother to one-year-old daughter Sunday Sky whom she shares with her previous boyfriend Arthur Collins.
-->