Pete Davidson is 'Cursed' as he Covers Up Matching Ariana Grande Tattoo
Published Thu Feb 14 2019 By Sarah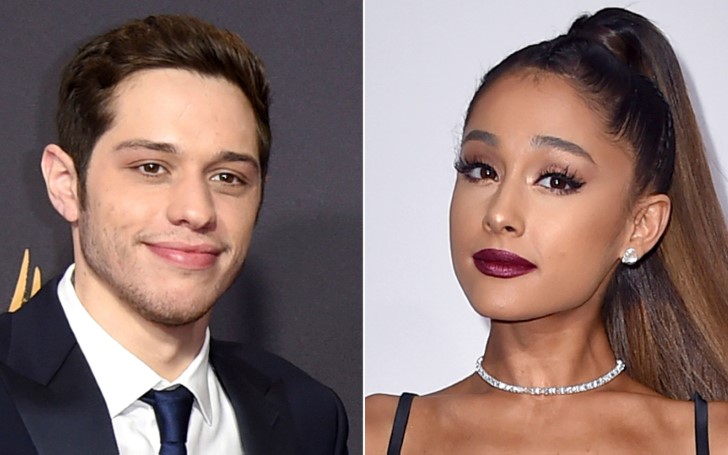 Pete Davidson thinks he is cursed.
The star, Pete Davidson could not last his relationship with Ariana Grande for long and broke up soon. He is now ready to move on so looks like he covered the matching tattoo.
The comedian during a sit down with Jon Mesa revealed that the matching tattoo ''mille tendresse'' (a French phrase that translates to "a thousand tendernesses") has been covered with the bold block letter ''cursed.''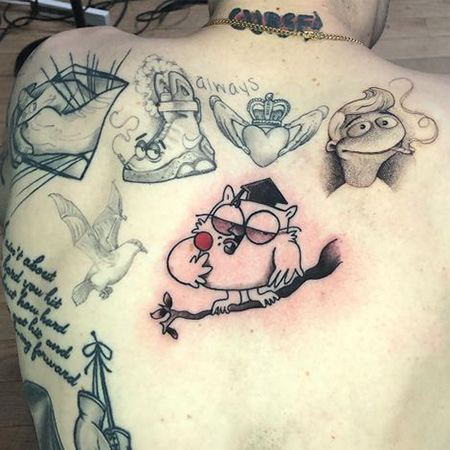 Pete Davidson's Tattoo
SOURCE: Instagram
The famous singer, Grande first got the tattoo back in 2014 before Pete joined in for the design. Davidson got a number of tattoos in his back but the word, ''always'' inked in Ariana's handwriting is the highlight among all.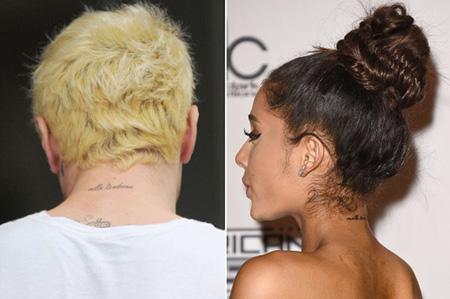 Pete Davidson and Ariana Grande's matching tattoo
SOURCE: Page Six
Moreover, the couple had numbers of matching tattoos during their six months relationship which they began in May and ended in October 2018.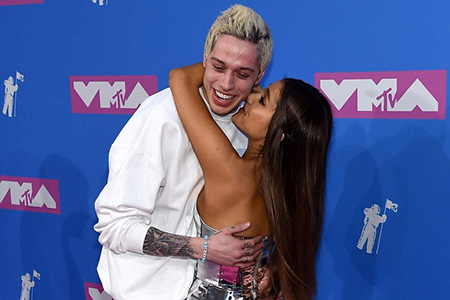 Ariana Grande and Pete Davidson together,
SOURCE: Evening Standard
The former couple has tiny clouds, the word ''reborn'' on their thumbs, the acronym ''H2GKMO ("Honest to God, knock me out),'' and numbers ''8418'' (FDNY badge number of Davison's later father).
You Might Like: Ariana Grande Deletes Angry Tweets After Mac Miller Loses Grammy To Cardi B
After the couple's separation, Grande covered the number tattoo with a tribute to her late boyfriend, Mac Miller, and his dog. She even covered a Pete tattoo on her left ring finger with a solemn black heart.
-->