Ryan Adams Alleged History of Pretending To Help Women Musicians In Order To Pursue Them Sexually
Published Sat Feb 16 2019 By Tess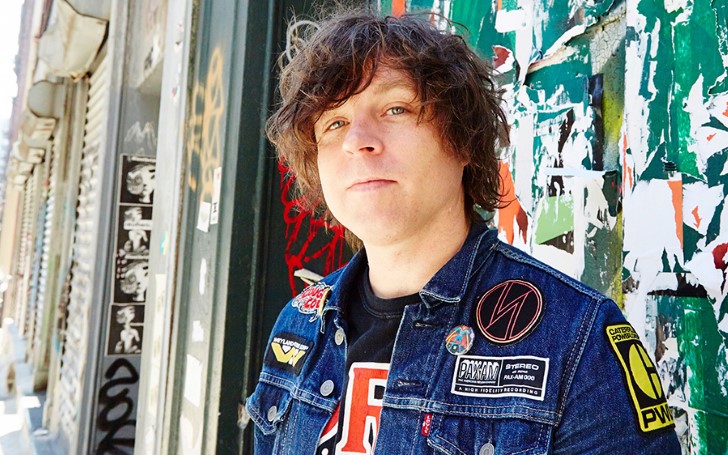 Musician and record producer Ryan Adams's alleged history of sexual and psychological assault exposed.
According to the explosive news published on Wednesday by The New York Times, musician Ryan Adams is allegedly accused of luring new artists of career opportunities for sex by seven women including his ex-wife Mandy Moore.
The news covered the disturbing accounts of several women exposed to emotional harassment leading to sexual misconduct from the renowned music prodigy of his generation in exchange of promising musical career.
The proclaimed songwriter and musician Adams was accused of turning domineering and vengeful, jerking away his offers of support when spurned, and subjecting women to emotional and verbal abuse, and harassment in texts and on social media.
According to Adam's ex-wife, Mandy Moore music was his main tool of manipulation.
Additionally, the 34-year-old claimed the musician whom she met in 2007 when she was just 23 years old, was "psychologically abusive" and even belittled her musical abilities. She furthermore accuses him of stunting her career growth as the musician "discouraged" her to work with other producers and managers.
Moore also opens up about his attempt to derail her career by writing songs with her but eventually "replace her with other female artists" when it came time to record the tracks.
Another account of a cringe-worthy and disheartening incident was disclosed by a 20-year-old fan named Ava who was a 14-year-old bass player when she first started conversing with Ryan in 2013.
Their shared inclination towards music turned into explicit graphic texting eventually leading to video chat on Skype where the musician exposed himself to her over the sex chat.
The extensive communication between the two, including 3,217 text messages exchanged over a nine-month period when Ava was 15 and 16, revealed musician sexually exploited the teenager (who lied about her age) while assuring her of a promising musical career.
Meanwhile, Adam's attorney Andrew B. Brettler denies the musician ever being involved in such inappropriate online sexual communication with someone he knew was underage.
Likewise, through Andrew the musician recalled the interactions with the women differently, his lawyer said, referring to some of the allegations as "grousing by disgruntled individuals" who blamed him for personal or professional disappointments.
Shortly, after the news Adams responded on Twitter:
"I am not a perfect man and I have made many mistakes. To anyone I have ever hurt, however unintentionally, I apologize deeply and unreservedly."
Further, Ryan claimed the information on the article was fabricated and false to some extent.
"But the picture that this article paints is upsettingly inaccurate," he went on. "Some of its details are misrepresented; some are exaggerated; some are outright false. I would never have inappropriate interactions with someone I thought was underage."
He continued:
"As someone who has always tried to spread joy through my music and my life, hearing that some people believe I caused them pain saddens me greatly. I am resolved to work to be the best man I can be. And I wish everyone compassion, understanding, and healing."
However, another account of singer/songwriter Phoebe Bridgers suggests the opposite his post. Phoebe Bridgers and Ryan Adams shared a short romantic fling initially started by music discussion which eventually turned into whirlwind romance following the flirty texts.
The singer Phoebe says their relationship was very fast paced as the 40-year-old was discussing marriage less than a week into their relationship, and insisted she open for him on his European tour.
But in the following weeks, Bridgers cites, "Adams's attention turned obsessive and emotionally abusive," with him demanding to speak with her and threatening suicide if she didn't reply immediately. She also said he rescinded his offers of tour-support slots after their relationship ended.
However, Adams disputed Bridgers' characterization of their relationship, calling it "a brief, consensual fling."
Bridgers also said he later invited her to his hotel room and then answered the door completely nude, a charge Adams denied through his lawyer.
Surprisingly, two other female artists also have similar claims on the record producer.
Additionally, Megan Butterworth, Adams's ex-fiancee, also described him as a controlling and emotionally abusive partner, who later targeted her with digital harassment.
During their relationship, Megan claimed he isolated her socially and professionally, trying to dictate who she saw or worked with. And he could turn rageful, smashing things and physically intimidating her though he never hit her.
Don't miss: Rami Malek Finally Speaks Out Against Director Bryan Singer After New Sexual Abuse Allegations
The destructive behavior was carried out even after the end of their relationship in 2018. Ryan kept on sending her with hundreds of text messages, phone calls, and emails, oscillating between emotional pleas and vitriol, and also threatened suicide and lawsuits.
Following their breakup, Adams also posted images of Butterworth to his Instagram account, tagging her friends and even a family member: "Get it while it's hot folks. [Butterworth] IS SINGLE."
Read more: Hailey Baldwin Accused of 'abusing' Her Dog as She Films Herself Shaking The Pooch
Though Adam's lawyer disputed Butterworth's account of his behavior termed controlling, abusive and physically intimidating.
The recent overlapping discovery of the disturbing experiences helped the victims feel they weren't alone. Their realization helped them speak out about their experiences in the hopes of protecting others and moving forward.
Also see: Kevin Spacey Forced To Appear In Court Despite His Request To Skip Hearing
Adams' long list of exes also includes actress Carrie Hamilton (the late daughter of Carol Burnett), musicians Melissa Auf der Maur, Leona Naess, Parker Posey, Natalie Prass, Phoebe Bridgers and Julia Hatfield and music publicist Amy Lombardi, some rumors from 2006 about Lindsay Lohan, journalist Jessica Joffe, and model Megan Butterworth.
-->