Hailey Baldwin Accused of 'abusing' Her Dog as She Films Herself Shaking The Pooch
Published Mon Jan 21 2019 By Jessica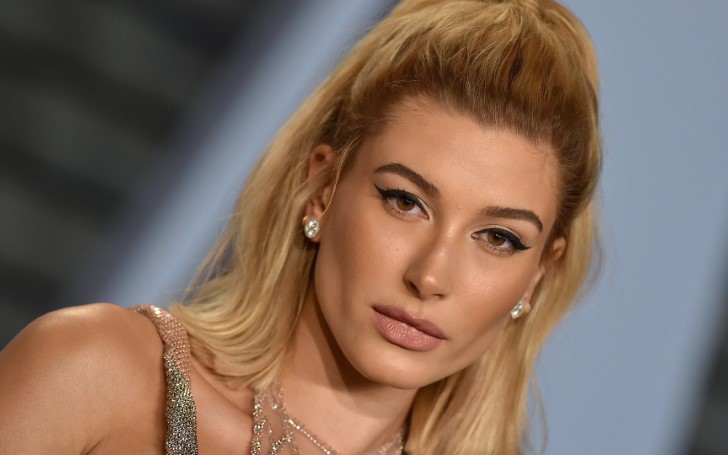 Viewers accused Hailey Baldwin of abusing her dog after she shares a video of herself shaking the pooch.
Hailey Baldwin who now goes by Hailey Bieber after marrying pop singer Justin Bieber recently suffered accusation of abusing her dog after she shared a video of filming herself shaking her puppy.
As soon as the 22-year-old model shared the video on her Instagram story, she started receiving criticism from the video viewers all over the social media.
Hailey Bieber with her pet Oscar Bieber
SOURCE: Hailey Bieber Fans Twitter
Unpleased with the video, Twitter user selenawhxre poured her disappointment on the platform and tweeted:
"Someone take the dog away from her.PLEASE"
And when another Twitter user bbysanjda shared the same video by Mrs. Bieber on her profile, many people didn't flinch to reply again.
You may also like: Pete Davidson Addresses His Mental Health Battle As He Returns To SNL
A lot of people responded to the tweet by tagging the official account of the largest animals right organization, Peta.
Likewise, another person showed sympathy for the dog and simply wrote:
"His poor neck omg PETA"
However, Hailey on the other side, assuring her viewers' opinion captioned the clip saying:
"don't worry he loves it"
The model who recently rocked bubblegum pink hair previously posted another video clip on her Instagram kissing a white puppy collaborating with the beauty brand, Bare Minerals.
Poor Hailey, she received criticism and backlash again.
Also read: Jennifer Garner Looks Better in Sexy Skintight PVC Pants For NBA Game
One of the comments under the content read:
"poor dog"
Likewise, another Instagram user princessofcalabasas sarcastically wrote:
"Please don't shake!"
Not only that, some people instantly even judged her by comparing Hailey with her husband, Justin's ex Selena Gomez, with whom Hailey coincidentally matched her outfit around a couple of weeks ago.
Both Hailey and her husband Justin adopted the Maltese Terrier dog near Christmas last year and named it Oscar Bieber.
See more: Kourtney Kardashian Looks Gorgeous As She Poses In Striped Robe While Her Stylist Glams Her Up
The couple legally got married in court last September. As a matter of fact, Hailey and Justin plan to tie the knot again this spring in a big wedding ceremony.
-->