Niecy Nash Net Worth - Find Out How Much the Emmy Award Winner Makes from Her Career as an Actress, a Comedian, and a Model
Published Sat Feb 29 2020 By Matthew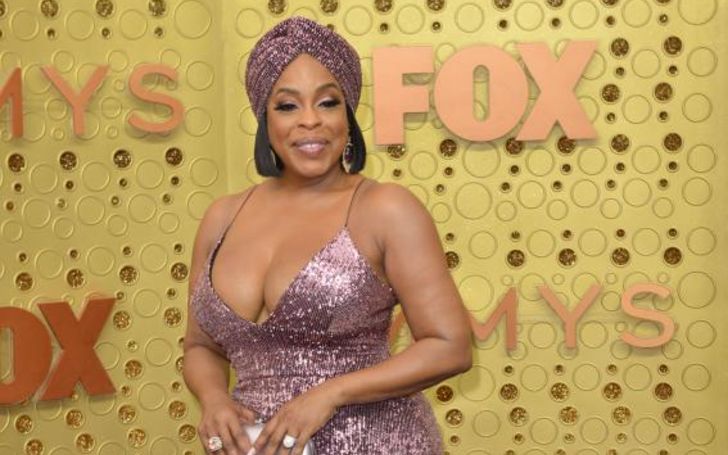 Here's how much the Emmy Award winner Niecy Nash makes from her career as an actress, a Comedian, and a model!
Niecy Nash made her acting debut in the 1995 film 'Boys on the Side' and went on to guest star in multiple projects before she finally received her breakthrough. Nash's appearance as the host of the Style Network show 'Clean House' from 2003 to 2010 made her worthy of an Emmy Award in 2010. She also portrayed the role of 'Raineesha Williams' in the Comedy Central series 'Reno 911' alongside hosting the home makeover and the interior designing show.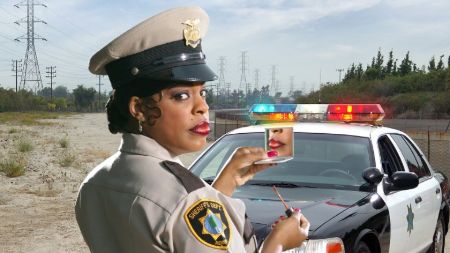 Niecy Nash portrayed the role of 'Raineesha Williams' in the Comedy Central series 'Reno 911'
Source: Looper
For the comedy series emergence in the role of nurse 'Denise "DiDi" Ortley' in the HBO comedy 'Getting On,' Nash received two Primetime Emmy Award for Outstanding Supporting Actress in a Comedy Series and a Critics' Choice Television Award for Best Supporting Actress in a Comedy Series nominations. A few more allegiances with other sitcom series and in 2017 she found herself in the character of 'Desna Simms,' a leading figure, in the TNT crime comedy-drama, Claws.
Watch: Emmy Award 2016 Red Carpet Niecy Nash
Considered one of the most versatile actresses in the Hollywood industry, Niecy Nash made quite a sizable amount of wealth from 25 years of a professional acting career.
Niecy Nash's Net Worth
As of 2020, Niecy Nash's net worth is estimated to be in the ballpark figure of around $4 million.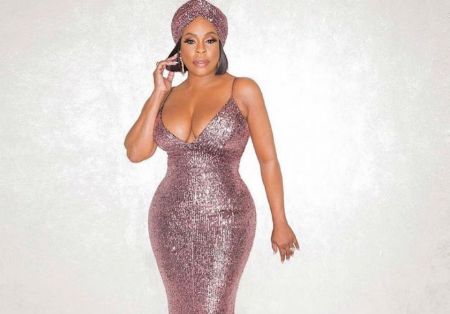 Niecy Nash's net worth is estimated to be around $4 million.
Source: Scoop Square 24
Similar to most celebrities in the industry, Nash also refrains from sharing out details of her fortune. It is clear, though, that her financial worth gradually increased over time in the past few years. Her current net worth is the long term result of her career. The comedian amassed 83 total acting credits ever since she started way back in 1995.
Niecy Nash is Quite a Real Estate Expert
For seven years, Nash appeared on T.V. as the host of the Clean House show. And it seems that her past experiences from the show turned her into quite a real estate expert. Niecy put two of her former houses on the list over the past two years and ended up selling them both too.
Watch: Niecy Nash - Clean House
Having moved to a bigger home nearby, Niecy Nash put the Bell Canyon enclave near Calabasas up for grabs back in August of 2019. The "Reno 911!" and "Claws" star acquired this property about six years ago for just over $1.1 million. The 3,217 square feet property with 3-4 bedrooms and 3.5 bathrooms was priced at $1.249 million.
Recommended: Niecy Nash Plastic Surgery - Is It the Reason Her Marriage Fell Apart?
A year before, Nash also put up and closed down on a deal for her Northridge home. The calling price for the mansion was $979,000. The initial asking price for the Hacienda-style home was a million dollars higher than but was lowered down. Nash owned the property for more than a decade.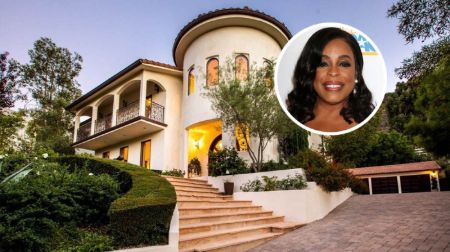 Niecy Nash purchased a spacious Mediterranean residence for $2 million.
Source: Variety
Niecy upgraded to a suburban Southern California residential circumstances with just over $2 million purchase of a spacious Mediterranean residence back in the final month of 2018. Initially built in the early 1980s but wholly rebuilt in 2007 and well-positioned for maximum privacy and panoramic views at the higher end of an up-sloped parcel of more than half of an acre. The turreted two-story white concrete and clay tile-roofed residence sits amid mature trees and landscaped gardens with six bedrooms and 6.5 bathrooms in 5,812-square-feet.
Niecy Nash's Career
Niecy Nash's first paid acting assignment happened by virtue of an L.A.-area casting director who enlisted her in Herbert Ross' 1995 comedy-drama 'Boys on the Side.' This became Nash's most memorable scene appearing opposite to Whoopi Goldberg. Yet her next appearance only came four years later in Robert Altman's comedy Cookie's Fortune (1999). The movie made $10,920,544 in the domestic box office.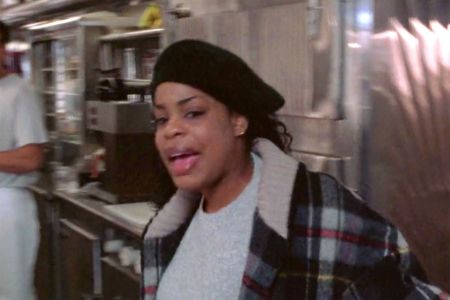 Niecy Nash appeared in 1995 movie Boys on the Side.
Source: Entertainment Weekly
Nash made most of her wealth as guest casts of many well-known series. Over the years, Niecy made multiple appearances is a famous series such as 'Fresh Off the Boat,' 'A.P. Bio,' 'Modern Family,' 'Brooklyn Nine-Nine' and so on. Apart from acting, the 50 years old also holds a few credits as a producer, director, and writer.
You Might Also Like: Shark Tank's Barbara Corcoran Loses Around $400k in an Unexpected Phishing Scam
With 25 years of a full-time career in the Hollywood industry, the number seems lower compared to those in her status.
For more details about celebrity net worthnet worth, head on over to Glamour Fame.
-->