Nikki Bella Provides Clarification To Her Previous Comments On Double Dating With Ex Fiance John Cena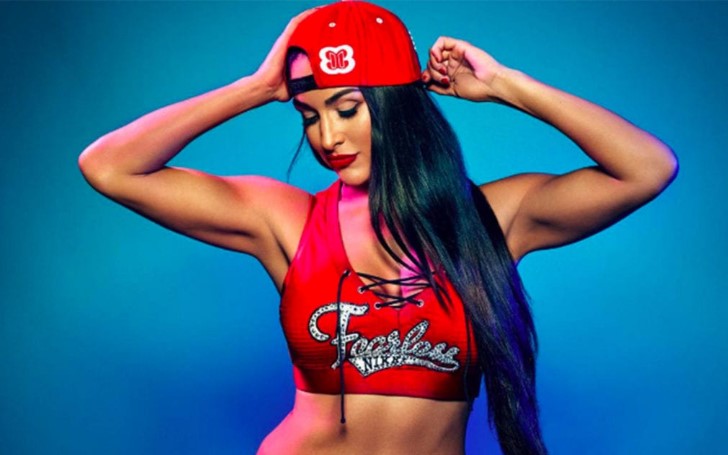 Nikki Bella completely changed her statement and said she don't want to go on a double date.
A while ago, we covered a story where Nikki Bella commented on a double date with John Cena.
Now the former WWE diva came with some clarification to her previous statement.
Nikki who then said, "I don't know… I think there are boundaries, right?" about double dating, now claims there's boundaries and is not yet all interested.
Bella said, "I just got done getting a manny and a petty. I had my zen on, was thinking about what bottle of rosé I wanted to buy and they popped out of nowhere."
Nikki further said, "And then they're asking me questions about, you know, John because he was seen recently on a date and then asked me about a double date. And, you know, sometimes it sucks when you're held accountable for your comments."
Former WWE diva, who retired because of the cyst on her brain, clearly said she don't ever want to go to a double date with any of her exes, including John Cena. And the diva further explained she has nothing against Cena, or his girlfriend, Shay Shariatzadeh, who is an engineer in Vancouver area.
Nikki said, "So you know what my boundaries are. No, no, no way." Bella, however, said she is happy for John and his new girlfriend.
Well, Bella cleared out the rumors, and shut all the speculations; however, there are still a few who are wondering why did Bella change her statement.
Is it because of her new relationship with dancer Artem Chigvintsev? Is this the boundaries Bella was talking about? Well, we are not really sure, and guess, we won't know this.
Since the WWE diva changed her statement, all the hopes to see those stars on a double date is gone.
-->