Nipsey Hussle Discussed "Snitching" With His Alleged Killer Shortly Before He Was Shot
Published Sat Jun 29 2019 By Chester
Moments before Nipsey Hussle was shot, he discussed "snitching" with his alleged killer!

The hip-hop star Nipsey Hussle was allegedly killed outside his clothing store in Los Angeles on March 31 and it has got some shocking reasons behind.

One of the spokesmen for the case and Nipsey's friend Herman Douglas shared that he knew the conversation between his pal and the killer Eric Holder was arguing over.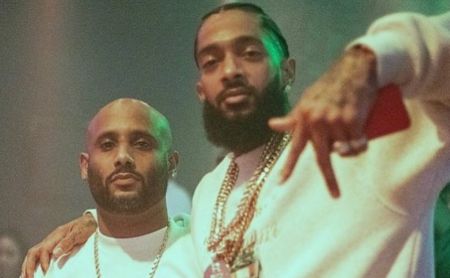 According to the grand jury transcripts unsealed on Thursday, June 19, Herman testified that he, Nipsey and Eric were affiliated with the Rollin' 60s gang and they were having some argue over some internal issues citing 'snitching' over the gang as Hussel advised him to take care of it.

Herman remembered Nipsey saying minutes before he was shot: "You need to address it."

Douglas added: "You know, basically telling the guy you need to be careful, you know because people got some paperwork on you."

There was also another bespoke for the case, a woman who testimonies that she heard two-man talking about "snitching."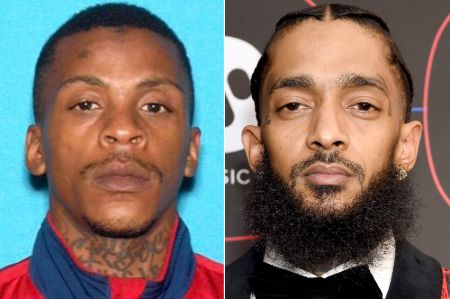 Deputy District Attorney John McKinney, shared with the grand jury 'four-minutes chat let to the shooting.'

John added: "Obviously, that conversation about snitching was enough that it moved Eric Holder to a point of wanting to return to the parking lot and kill Nipsey Hussle."

The murder investigators and forensic claims that the suspect returned to the scene again shortly after the wrangle between the two Rolling members. As he returned he pulled out two guns and fired at a minimum of 10 shots to the rapper.

Mr. McKinney said:
"As he approached, he was prepared to fire as many shots as necessary and shoot as many people as necessary to ensure that he killed Nipsey Hussle."
Kerry Lathan was another victim who survived from the counter. Luckily he survived the gun shoot but was left wounded in the shooting,

Kerry shares seconds ago the fire, the killer said "you're through" right before he fired at Nipsey.

The jury came up with a justifying hearing for the late rapper as the murderer is charged with multiple cases, attempted murder, murder and other violation cases on May 9.

Holder is now locked behind the bars, he was arrested two days later the tragic incident, however, he has pleaded not guilty with the slaughter.

The dark and gloomy Thursday will never be forgotten as it not only has saddened the music industry but also left millions shocked and saddened.

Shortly before the murder, the Hussle & Motivate hit maker finished working his last ever project MV "Higher." with Dj Khalid and John Legend. Multiple artists gave tribute to the artists in musical events like BET Awards.
Conspiracy Theorists Claim Tupac Shakur Is 'Alive' and They Have Pictures To Prove It >>>
Well, from our side, we would like to expresses our deepest condolence to late rapper Nipsey Hussle and his family for their loss.
-->