Nisekoi Season 3 Spoilers, Production Updates, and Release Date; Will the Previous Season's Low Score Affect Renewal?
Published Mon May 20 2019 By David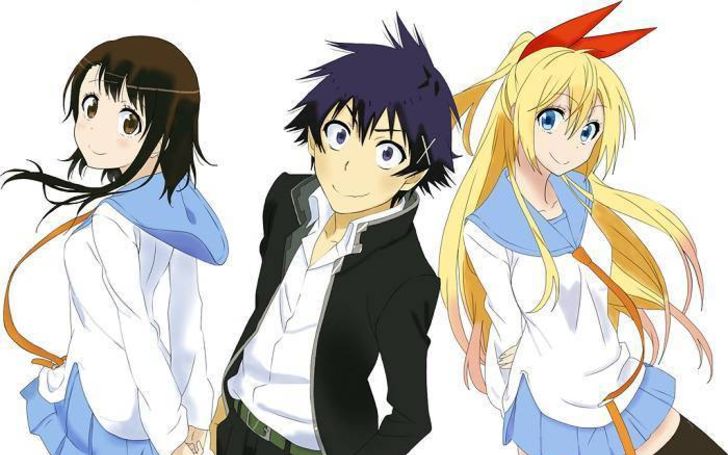 'Nisekoi' Season 3: why is it taking so long; is the previous season's low score affecting its renewal?
Fans are still hopeful that there will be at least one more season to Nisekoi after its previous season ended in June 2015. It's been four years since the second installment of Nisekoi ended, but the series creator Naoshi Komi is yet to announce if there will be any update on it.
There are a lot of speculations about the third season of Nisekoi, but nothing has been confirmed yet.
The first season of Nisekoi debuted on the 11th of January on Tokyo MX. Later, other Japanese networks like MBS, BS11, and TVQ also adapted the series and started airing it.
The second season of Nisekoi had 12 episodes as compared to 20 episodes in the first season.

The first arc of the series went onto earn critical praises from the target audience; according to TV Date, it scored 7.85/10 or 243,000 votes on My Anime List. The first season ended in May 2014.
After almost a year after the end of its first season, Nisekoi Season 2 started its run in April 2015. Just like its prequel season, it was also approved by a lot of fans. However, the series ratings drop to the score of 7.50/10 (137,000 votes).
Also Read: How Strong is the Dragon Ball FighterZ Villain Majin Android 21?
The decline in the ratings of Nisekoi has many fans wondered if Nisekoi season 3 will ever happen.
Manga industry is quite notorious for remaining utterly reticent about the new projects for years and Shaft Inc (the parent studio of Nisekoi) is of no exception, either.
The original manga series consists of 25 volumes and 229 chapters, so there are still a lot of source materials for Nisekoi Season 3. Shueisha last released a Nisekoi manga in the August of 2016. Nisekoi: Urabana, on the other hand, concluded on December 28, 2013. From the looks of it, the entire story has already come to an end. Thus, there may be no Nisekoi Season 3 in the writing.
A live-action adaptation of Nisekoi was released on December 21, 2018, which was directed by Hayato Kawai. Hence, fans again started to hope if it could be a sign about the third season of Nisekoi.
Recommended: Plot Synopsis For Akira Is Very Different From Original Manga And Anime
The big screen version of Nisekoi reportedly did well in Japan with an opening in 294 theaters across the country. However, creators still remain reserved when it came to disclosing any news regarding the series.
Nisekoi plot synopsis
The last season of Nisekoi introduced yet another possible love partner for its lead character, Raku Ichijo.

The anime series revolves around a high school student, "Raku Ichijo," who is a son of Yakuza boss "Shuei-Gumi," whereas, the show's female lead is a confident and rebellious, "Chitoge Kirisakiwho" is a daughter of the leader of Beehive (a rival syndicate to Ichijo's clan).
You May Also Like: Goku vs Saitama; Who will the win the death battle between the two greats?
The two accidentally meet each other at a high school, only to hate each other. The situation gets worse for the teenagers when they soon realize they are the kids of two opposing gangs and that they are supposed to marry each other in part to a term of a peace treaty signed by both of their parents. The series also features another female lead named "Kosaki Onodera," who is Raku's crush since childhood. The anime unravels through a complicated love story filled with twists and turns focusing especially around a lock possessed by Raku and its three different keys held by the series' ladies.
-->