No Time For Trolls! Lamar Odom Makes Headlines with New Girlfriend Amid Return with Khloe Kardashian' Rumors
Published Sun Aug 04 2019 By rhyss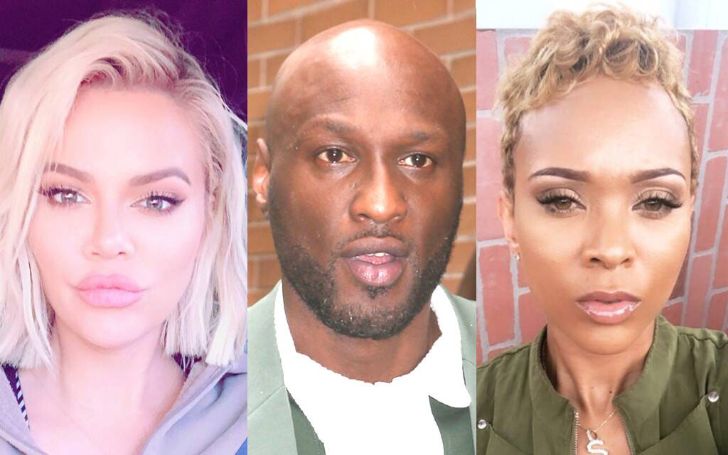 Lamar Odom has a new love in his life!
While hitting back at trolls who claimed the Basketball player criticized his ex-wife Khloe Kardashian, Lamar Odom revealed the new lady of his life.
After Lamar shared a picture of his new girlfriend, Sabrina Parr, fans soon hit back at the 39-year-old for throwing shade at his ex-wife.
Looks like the caption of the photo is the center of all the controversy. In the caption, he is talking about #blackroyalty. See for yourself!
While criticizing Lamar, one user wrote, 'I am really disappointed in you Lamar, you go from talking about love and good vibes to throw shade towards the woman who saved your life????'
And then another said, 'Wtf does black or white have to do with love. DAMN.'
Well, these were few of many comments in which Lamar was heavily scrutinized for his post. And now he is defending himself by maintaining, people are using their own perception and assumption towards their own version of truth.
In the long Instagram post he vividly talked about love and how black women has been held down for centuries.
From his previous post, fans even drew parallel lines between Sabrina and Khloe' descent. Trolls affirmed his caption had a different meaning.
Lamar and Sabrina has recently gone public with their relationship after they were spotted getting intimate in Atlanta, USA, on Friday.
He was previously married to the Keeping Up With The Kardashian star Khloe from 2009 to 2016. They filed for divorce in 2013.
Lamar recently penned a new memoir titled 'Darkness to Light' in which he openly discussed about his drug and sex addiction and how Khloe saved him numerous times. After many years of gap, he returned to basketball this year.
-->