Official: Bianca Belair Vs Sasha Banks In WestleMania 37
Published Sat Feb 27 2021 By Bran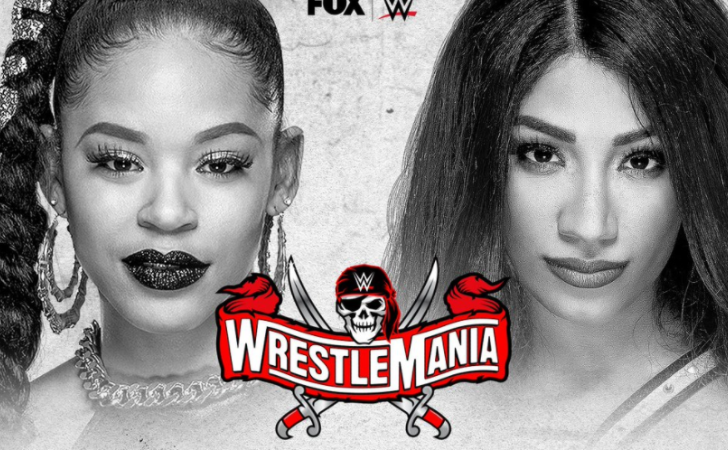 After a month of teasing around, Royal Rumble winner Bianca Belair finally confirmed challenging Sasha Banks in WrestleMania 37.
Yes, you heard it right - Bianca Belair is going for the SmackDown Women's Championship in the upcoming WrestleMania 37. Judging by the push that the diva has earned for the past year, it makes no surprise that she earned the ticket to wrestling's greatest debacle.
After winning the Royal Rumble in January 2021 against the likes of favorite Ruby Riott and 28 others, Bianca Belair was left with a difficult decision to pick which title to go for. The Tennessee-based athlete either had to go for the Raw Championship held by Asuka or Smackdown Champion Sasha Banks.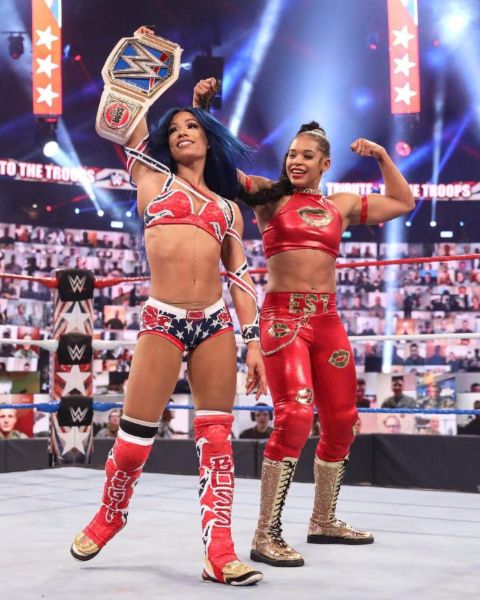 Bianca Belair announced that she is facing Sasha Banks in WrestleMania 37 for the Women's SmackDown Title.
Photo Source: Essentially Sports
For the past month, Bianca Belair has been working closely with multiple-time Women's Champion, Sasha Banks. In fact, the two charming female athletes were tag partners against the reigning WWE Women's Tag Team Champions- Nia Jax and Shayna Baszler. However, the duo failed to win as Reginald made a big distraction to The Boss.
Don't Miss: Tesla CEO Elon Musk No Longer World's Richest Person.
Maybe, Bianca Belair and Sasha Banks might have realized how their on-screen chemistry could be a great spectacle in front of all the wrestling fans in Wrestlemania 37.It was last night on 26 February 2021, when the EST pointed out on the WrestleMania sign and said, 'It's ON.'
Bianca Belair picked Sasha Banks as her opponent in WrestleMania 37 instead of Asuka.
Photo Source: WWE
The likes of Adam Perce, Sonya Deville, and Reginald did try to influence Bianca Belair's WrestleMania decision, but her decision already looked set before the episode of SmackDown began. Interestingly, she delivered a great promo when she told Banks how she is taking Sasha's title on the greatest WWE night of the year.
You May Like: Oliver Giroud Makes The Difference As Chelsea Beat Atletico Madrid
Bianca Belair further added how she is the strongest, fastest, roughest, toughest, quickest, greatest, the EST of WWE' before getting all worked up and officially challenging Sasha Banks. As a Royal Rumble winner, it was her right, and she has earned it, and thus, the match is official.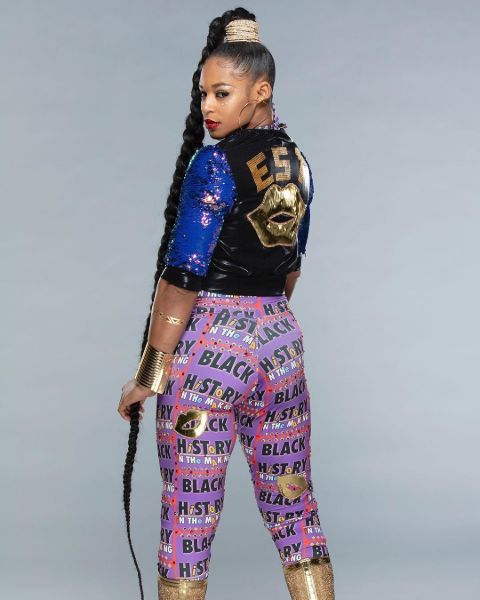 Bianca Belair made her professional wrestling debut in September 2016.
Photo Source: Digital Spy
There is no doubt that Sasha Banks vs Bianca Belair would be one of the greatest matches in WrestleMania, especially considering how it is for the WWE Smackdown Title.
Recommended: WWE Studios Set To Partner Up With Netflix
For more news and updates about your favorite stars, please stay connected with us at Glamour Fame.
-->