After Officials Halted Search for the lost hiker Amanda Eller. Volunteers Found her; How did she Survived?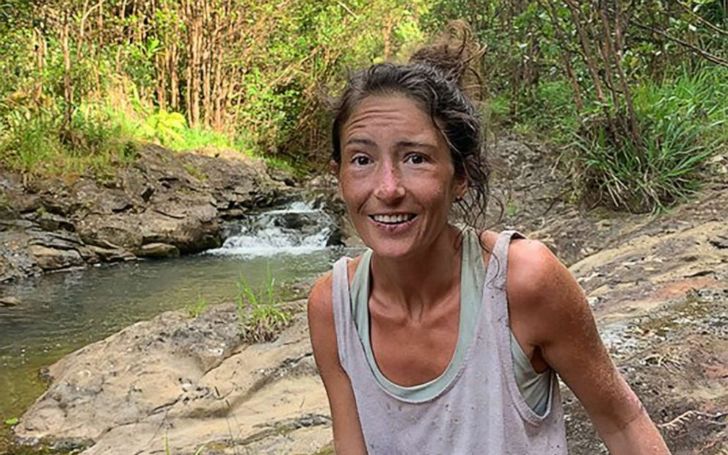 "It did come down to life and death, and I chose life", hiker Amanda Eller said from her hospital bed.
A very strange story came out of Hawaii. Apparently, a hiker named Amanda Eller was lost in the 200 acres forest reserve and was found after the 17 days.
On Friday, 24th of May, 2019, rescuers found Ms. Eller with a fractured leg, sunburned and torn meniscus in her knee. Furthermore, she was malnourished and covered with dirt but somehow alive.
"Yoga Teacher 'Chose Life' While Lost in Hawaii for 2 Weeks"
Source: Inside Edition
We all are asking the same question right now, how did she even survive in that dense Maui's Makawao Forest Reserve?
Read Also: Scott Pelley Fired from Evening News Anchor Jobs after Complaining with Executives about Work Environment

Eller, 35, from her hospital bed said she survived mostly on wild fruits and water, but that was not enough to keep her going. This was the situation of life or death and she chose life.
Amanda further added that there were times of total fear and loss and she almost wanted to give up, however, she chose to fight and didn't take the easy way out.
"I heard this voice that said, 'If you want to live, keep going,'" Amanda Eller said in a report.
In a statement released by Eller's mother, Julia Eller, 35-years-old hiked into the woods to meditate but lost her way back. Her Suv with her wallet and phone inside was found in the parking lot of Makawao.
See Also: Danielle Cohn's Mother Jennifer Revealed That Her Pregnancy And Married News Were Fake

Her mother explained Amanda kept walking and survived by drinking water from the creek and ate wild fruits. Eller, when found, was in really bad shape as she had lost 15 pounds.
"Missing Yoga Instructor Amanda Eller Found Alive After Two Weeks In A Hawaiian Forest".
Source: Refinery29
Julia said she was always hopeful and never gave up on the feeling that her daughter will come back, fortunately, her feeling was right. Javier Cantellops, Chris Berquist and Troy Helmer spotted Amanda from a helicopter.
Recommended: Alec Baldwin' Wife Hilaria Baldwin Confirms Sad News that She Suffered A Miscarriage;' There Was No Heartbeat Today At the Scan'

Volunteers who helped in the grim search and sensational rescue of Eller will celebrate on Monday at a barbecue bash promoted by the 'FindAmanda' Facebook page.
-->