'Old Town Road' Hitmaker Lil Nas X Proves There's No Getting Away From 'Panini' Video
Published Fri Sep 06 2019 By Chester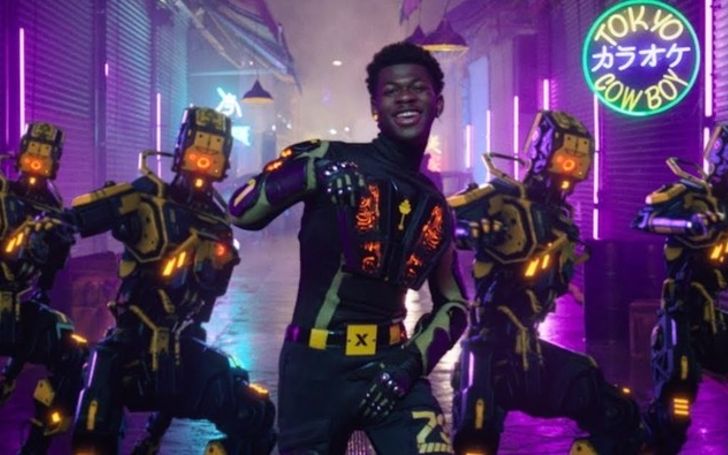 After a grand successful viral hit song 'Old Town Road' Lil Nas X is back with a dope future-theme song 'Panini.'
Viral sensation Lil Nas X who came to prominence from TikTok viral song 'Old Town Road' that notched every chart and settled the record of longest-running single in the 61-year history of Billboard's Hot 100 chart, is back with another dope track.
Following his previous hit, the 20-year-old star dropped another lit music video 'Panini' from his new EP7 on Thursday. Within short hours the video streamed 5.25 million times on Youtube.
Montero Lamar Hill, aka Lil Nas X, took to his Twitter and shared the jolly news of becoming the number #1 trend song 'again' taking to his twitter.
Directed by Mike Diva, the new song resembles a futurist vibe similar to 1982 Fantasy/Sci-fi Blade Runner.
In the short 2 minutes twenty-four-second video, there shows a story of Lil chasing his love 'Panini' (Skai Jackson), following her to places, planes and popping up in places using holographic technology.
Overall, the song got a melodic hooking chorus with a magnificent future fantasy direction using the now trending Argumented reality technology.
So much of things happened over the past months precisely from his 'EP 7' as in one of the songs 'C7ousere' the rapper confessed his inner feelings and being part of the LGBTQ community.
Nevertheless, his new track is dope and already trending over the social media platform. Check out Nas X' other songs before Old Town Road here and stay tuned to find updates on the news.
-->