Who are Olivia Jade Giannulli's Parents? Learn About Her Family Life Here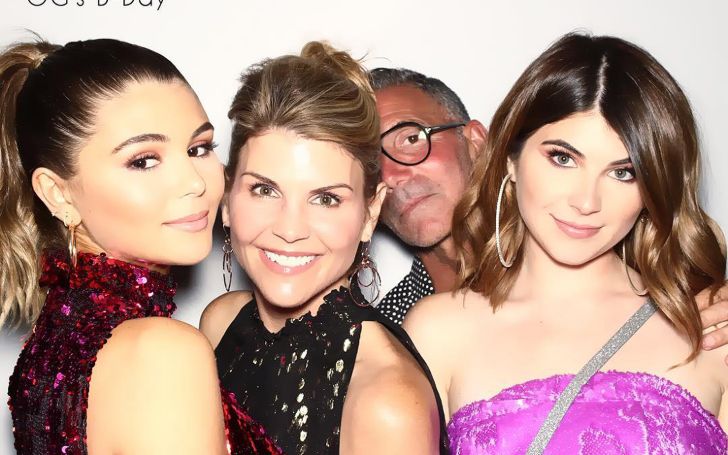 Learn about the parents of Olivia Jade Giannulli's: Into their family life
Olivia Jade Giannulli, born on September 28, 1999, in Los Angeles, California, is a YouTuber. She started her career on social media with Instagram in July 2013. Creating content regarding makeup, Fashion, hair, and health.
She joined the John Tomas Dye School Kindergarten for the Sixth Grade, later by the Marlborough School, until she initially transferred after 9th grade. In 2018, Giannulli passed from Marymount High School in Los Angeles and applied to Southern California.
She is the second-born daughter in her family. She comes from a prominent family. Please continue reading to know more about her parents.
Who are Olivia Jade Giannulli's Parents?
Olivia was born as the second child of Mossimo Giannulli and Lori Loughlin. They are known as prominent figures in showbiz. All the fame and media exposure came for Olivia when their parents decided to open her social media account during her teen year.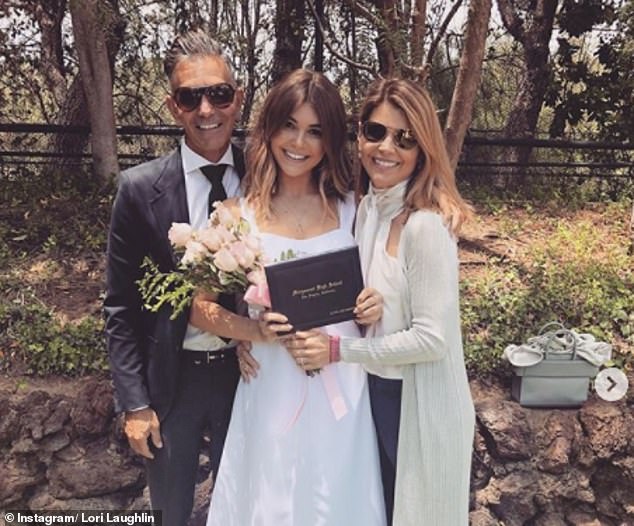 Mossimo Giannulli and Lori Loughlin's Daughter, Olivia Jade, Graduated from High School.
Photo Source: Vibe Magazine
Mossimo Giannulli is the father of Olivia Jade Giannulli. He is a fashion designer who founded Mossimo, a mid-range clothing company, in 1986.
Related: Who are Billie Lourd's Parents?
After a short business span, Mossimo, Inc. had grown into a multimillion-dollar lifestyle sportswear and accessories company just in eight years. Iconix Brand Group acquired Mossimo in 2006.
Lori Anne Loughlin is the mother of Olivia Jade Giannulli. Anne was born on July 28, 1964, is an actress and producer.
She is widely known as Rebecca Donaldson-Katsopolis on the ABC sitcom Full House (1988–1995) and its Netflix sequel Fuller House (2016–2018). Loughlin is also a co-creator, producer, and star of the two seasons of The WB series Summerland (2004–2005).
Mossimo Giannulli and Lori Anne Loughlin gave birth to two lovely children: Olivia Jade Giannulli and Isabella Rose Giannulli. We can see they are doting parents to their two adorable children.
Olivia Jade Giannulli Says She's 'Not Proud' of Her Past: 'She Wish She Could Go Back in Time.
The YouTuber admits that she's not proud of her past and explains that she's ready to move forward. Two and half years ago, the college admissions scandal exposed her parents, Lori Loughlin and Mossimo Giannulli, making national headlines.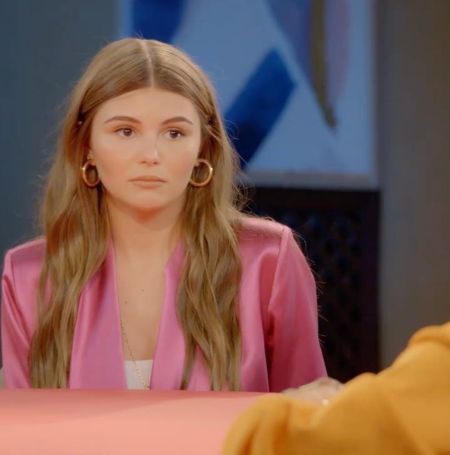 Olivia Jade opens up about Lori Loughlin, college scandal on 'Red Table Talk.'
Photo Source: Dessert News
She stated that "Obviously I'm not proud of the past," in the show, hinting that she's "still young" and "believes in second chances." Nevertheless, in December, Olivia ended her silence on the scandal for the first time during an appearance on Facebook Watch's Red Table Talk with numerous popular hosts.
Don't miss out: Charles Esten's Parents: Learn About His Family Life Here.
She added, "I'm not trying to victimize myself. I don't want pity — I don't deserve pity. We messed up. I just want a second chance to be like, 'I recognize I messed up,'" the Internet personality influencer said at the time. "I never got to say, 'I'm really sorry that this happened,' or 'I really own that this was a big mess-up on everybody's part,' but I think everybody feels that way in my family right now."
Many fans praised her for realizing her own mistake and offered her applause. Meanwhile, some others criticized her for taking advantage of being from white privilege.
For more information and news on your favorite stars, stay connected to Glamour Fame.
-->