Singer-Actress Olivia Newton-John, Dead at 73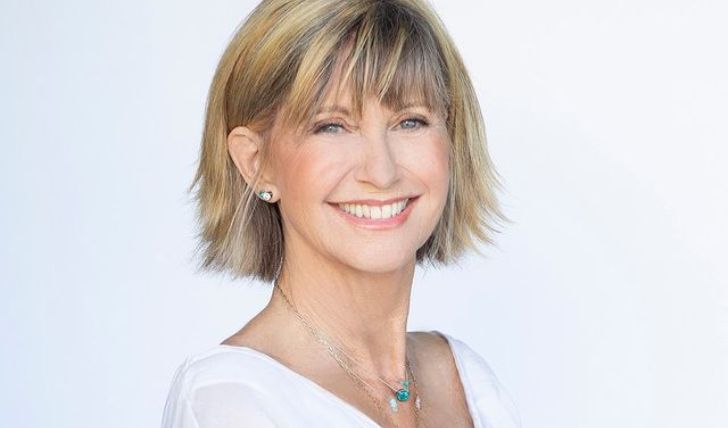 The British-Australian singer-actress passed away on August 8: Complete story here!
Olivia Newton-John, a multiple Grammy-winning vocalist and also a prominent actress, has sadly passed away. The British-Australian icon succumbed to breast cancer on August 8 after a prolonged fierce battle with the disease. Regarded as one of the biggest pop stars of the 70s, with countless accolades standing as testaments to her legacy, Newton's death leaves an irreversible void in the industry.
While rising to the status of a pioneering woman, with her string of country and rock hits like If Not For You, Angel of Morning, Banks of the Ohio and more, Olivia broke into the acting world with the 1978 musical Grease, cited as one of the most popular musical movie of all time, Olivia's career alleviated immediately after she starred in the movie alongside John Travolta. Grease grossed $366.2 million against a budget of $6 million.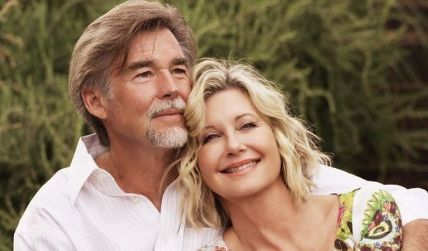 Newton-John's husband, Easterling, revealed the singer's demise on her social media pages.
Photo Source: Instagram
Olivia's surviving husband, John Easterling, announced the singer's passing on Newton-John's official Facebook and Instagram page. "Dame Olivia Newton-John (73) passed away peacefully at her ranch in Southern California this morning, surrounded by family and friends," her husband of eighteen years writes. "Olivia has been a symbol of triumphs and hope for over 30 years sharing her journey with breast cancer," Easterling adds.
Don't Miss: James Franco to Portray Cuban Leader Fidel Castro in Miguel Bardem's 'Alina of Cuba'
While prevailing as the top female vocalist and Golden Globe-nominated actress, Newton-John also tackled a spate of setbacks that life threw her way. The actress battled breast cancer for thirty years and regularly chronicled her experience for mass awareness. Throughout her journey with the disease, the Grease actress celebrated her little wins against cancer but never lost hope when it relapsed.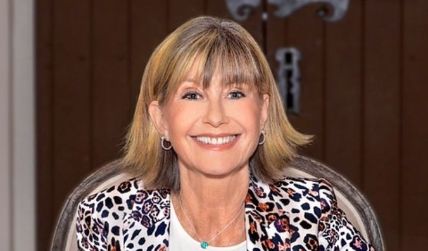 Olivia was first diagnosed with breast cancer in 1992.
Photo Source: Instagram
"Cancer can engulf your mind and engulf your being. And I try not to live my life with that in my mind all the time," the singer said during a conversation in 2020 while revealing she was at stage 4 metastatic breast cancer. Olivia's thirty-year fight against the disease included mastectomy, chemotherapy and breast reconstruction.
Recommended: Miranda Lambert Fans Defend Her Against Body Shamers.
The Grammy winner was committed to cancer and health advocacy. Olivia's interest in cancer research spiked after her first diagnosis and recovery from the disease in 1992. During her recurring bouts with cancer, the Australian native served as the National Spokesperson for the Children's Health Environmental Coalition and actively raised money for the cause. She opened the Olivia Newton-John Cancer Wellness and Research Centre in Australia in 2015.
Tributes to Olivia pour in as stars and fans mourn the singer's death. Source: CNN
Born on September 26, 1948, in Cambridge, UK, Olivia channeled her childhood crooning dream during her teen and went pro appearing in Australian tv. After making a few appearances on obscure musicals and talent shows, Newton's early success came with her solo album If Not For You. The UK-born had reached the peak with her fourth album Long Live Love, which includes her ever-green hits like I Honestly Love You, Home Ain't Home Anymore, and God Only Knows.
Tributes for the departed icon pour in from fans and stars worldwide. "I don't know if I've known a lovelier human being. Olivia was the essence of summer - her sunniness, her warmth and her grace are what always comes to mind when I think of her. I will miss her enormously," Newton's Grease co-star Stockard Channing writes.
British rockstar Rod Stewart remembers Newton-John as "the perfect lady, gorgeous, with great poise and a certain Aussie sophistication." Oprah Winfrey writes, "(Olivia's) positivity was just infectious. You'll be missed, Olivia. Here's to the good times." Newton-John is survived by her husband and her only kid, Chloe Rose Lattanzi, who she welcomed with her first husband, actor Matt Lattanzi.
Stay connected to glamour fame for more.
-->