Miranda Lambert Fans Defend Her Against Body Shamers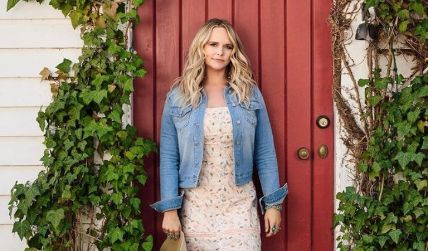 The country singer was mercilessly body-shamed after a video of her performing on stage went viral: Complete story here!
Miranda Lamber's fans have got her back. The country singer recently became a target of internet trolls after a video of Lambert performing her hitmaker Drunk (And I Don't Wanna Go Home) emerged on social media platforms, and haters took a dig at Lambert's body. The clip is reported to be of one of Lamber's recent concerts.
The Kerosene crooner can be seen serenading a large crowd in a graphic tee, denim shorts, and a pair of cow boots. While Lambert's loyal fans thought that the 38-year-old looked happy and healthy, many didn't hesitate fat shaming the Grammy winner. "Miranda HAMbert, Mealranda Lambert, and Miranda Lamburger" were some of the many offensive comments made on the singer's body.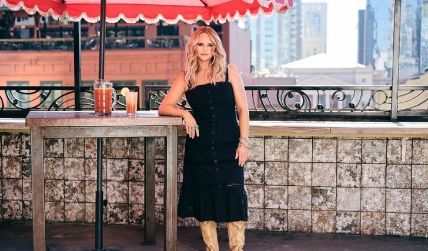 Trolls body-shamed Lambert after a clip of the singer performing in a concert surfaced on the internet.
Photo Source: Instagram
Some of the trolls, mostly men, went as far as saying the singer's ex-husband, Blake Shelton, "dodged a bullet." Lambert and Shelton dated for nearly five years before tying the knots in May 2011. The former couple announced their divorce in July 2015. "Well, I guess we know who took it the bad way," read one comment, followed by "Wait, did she eat Blake?"
The hateful discourse between Lambert's many haters was cut short by the singer's ardent fans, who called out the trolls on their regressive mindset. "Only BOYS commenting on her weight that aren't even in her league, I mean..have you seen her, man?! She's beautiful," one user wrote. "She looks happy, and that's all that matters. Weight and looks don't define you. Your heart and how you treat people does" wrote another.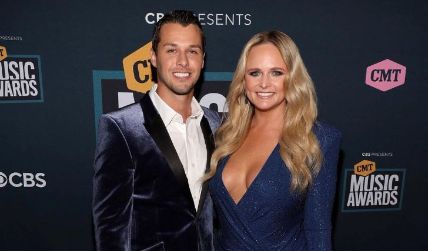 Loyal fans note how most of the haters were men- all "way out of Lambert's league."
Photo Source: Instagram
Another user posted a comment drawn from her personal experience. The fan writes how Miranda being confident in her body makes her feel safe. "I have the same body type. She makes me feel safe," wrote the fan. A native of Longview, Texas, Lambert boasts several Grammys under her belt. She rose to stardom with her second album, Kerosene, in 2005. Tap for Lambert's net worth details.
Don't Miss: Chrissy Teigen Is Expecting Third Baby with Husband John Legend.
Shortly after her breakthrough, the Texas native started dating fellow country singer Shelton, 46, in 2006. The former flames got engaged in May 2010 and hitched on May 14, 2011. Only months after their divorce announcement, the estranged duo moved on with their new significant other; Blake started dating his fellow The Voice coach Gwen Stefani, who he married in July 2021, and Lambert moved on with musician Anderson East.
Lambert married her second husband. Brendan, in January 2019. Source: Access
The Gunpowder and Lead singer and Anderson called it quits after almost three years of romance in 2018. Lambert has since found love once again with retired NYPD officer Brendan McLoughlin, who she married on January 26, 2019, in Davidson County, Tennessee.
"When I turned 30, I started to take life in a new direction and really start to understand myself a little better," the Grammy winner said in her recent exclusive conversation with People. She adds, "I got to a really good place with myself. Then I met my husband."
Stay connected to glamour fame for more.
-->