"On Becoming a God in Central Florida" Gets Canceled After Season 1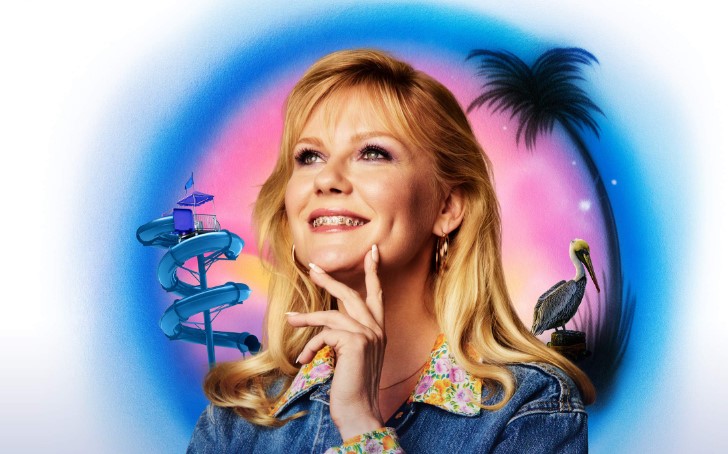 'On Becoming a God in Central Florida' canceled after the first season despite previously renewed for the second season.
We feel you, Kristen Dunst's fans. We have been huge fans of 'On Becoming a God in Central Florida' ourselves, but it seems we won't get to see any more of it.
Showtime recently announced it won't renew 'On Becoming a God in Central Florida' for the second season. Indeed, that's a wrap for Kirsten Dunst's show.
Previously, the network renewed the show for the second season while it was still airing the first season, but due to the coronavirus pandemic, the decision was reversed.
Also Read: Takashi 6ix9ine Hospitalized After Chemical Reaction from Weight Loss Pills and Coffee
The announcement came on Wednesday, 7 October 2020. The show which ran for 10 episodes between August and October of 2019, confirmed they will not produce any new episodes.
A fan reaction to the cancelation of the show.
Their official statement read,
"The pandemic has continued to challenge schedules across the board, and although we have made every effort to reunite the cast and crew for a second season, that has become untenable. It is with great regret that we are acknowledging On Becoming a God will not return."
The show was created by Robert Funke and Matt Lutsky featuring Kristen Dunst as Krystal Stubbs. And no doubt, Dunst was giving her one of the best performances on the show, but just like the network said, somethings are "untenable."
While talking about the plot of 'On Becoming a God on Central Florida,' the show tells a story of a water park employee in the early 90s Orlando who tries to help her family following they are ruined by a pyramid scheme.
The cast lineup was filled with some excellent actors including Alexander Skarsgard, Mel Rodriguez, Theodore Pellerin, Ted Levine, Mary Steenburgen, and Beth Ditto.
You May Also Like: Betty Gilpin Reacts to Cancellation of "GLOW" From Netflix
For more information on your favorite celebrities' lifestyle and other news, stay tuned to Glamour Fame.
-->