Betty Gilpin Reacts to Cancellation of "GLOW" From Netflix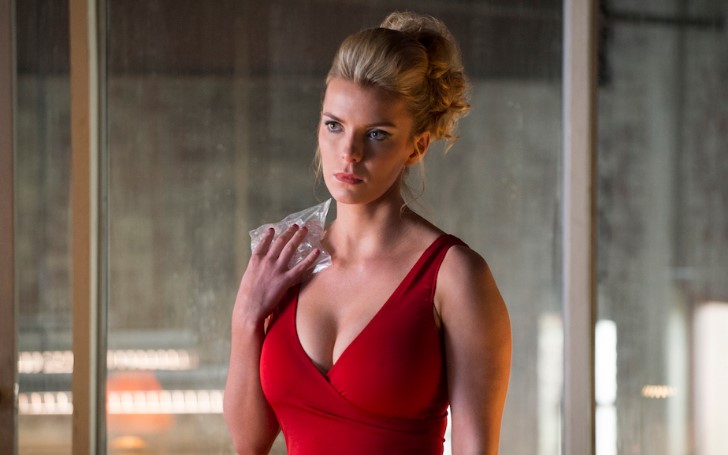 Betty Gilpin reacted to the cancellation of Netflix's "GLOW."
The other day we covered a story of Netflix canceling the most liked wrestling comedy series, "GLOW." Previously, Alison Brie reacted to the news, and it's now another cast member broke her silence on cancellation.
Betty Gilpin, who is one of the stars of the show, reacted to the news; Gilpin wrote a heartfelt eulogy to the series which was published on Variety.
Betty wrote,
"GLOW was canceled. I am sad. It was the best job I'll ever have. Our business is a strange mix of attempting childhood dreams to a room full of asleep people and shirking dignity for awake tomato-throwers for rent."
Also Read: Netflix Releases First Look Photos of 'The Witcher' Season 2
Gilpin continued,
"This was one of those extremely rare times where we got to do the dream for awake people. And it didn't disappear in an audition room or unsent email. We did it on a show, recorded it all, I swear. Thirty episodes."
Watch: GLOW Official Trailer (2017) Alison Brie Netflix New TV Series HD
Betty further continued,
"Liz Flahive and Carly Mensch, I will be forever grateful to you. You changed my life. It's sad and weird to end this way. But we did get to do it 30 times. I mean, I cried a lot on that subway."
Glow star, Betty, added,
"I never thought I'd get to do it once. But it's a pandemic and Rome is burning, and I bet you that while Rome fell, someone had a great stone-tablet niche magazine that got canceled. Honestly? It's okay."
Netflix revealed the reason for the cancellation of the show was the coronavirus pandemic.
You May Also Like: 'I Can See Clearly Now' Singer Johnny Nash Dies at 80
For more information on your favorite celebrities' lifestyle and other news, stay tuned to Glamour Fame.
-->