Oscar-Winning Actor Matthew McConaughey Joins The University Of Texas As A Professor
Published Fri Aug 30 2019 By Sea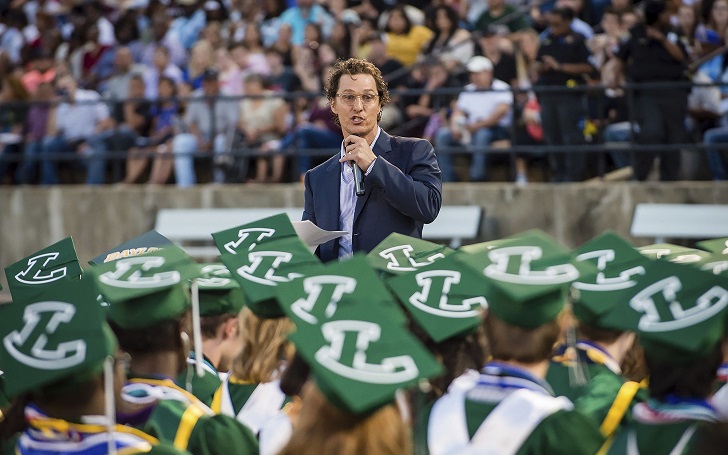 The Interstellar actor, Matthew McConaughey, is going to be a professor at The University of Texas.
Wait, wait, wait. Say what now? Matthew McConaughey is a teacher?
Apparently, yes. The University of Texas released news that "Matthew McConaughey has been appointed as a professor of practice at the Moody College of Communication starting in the fall 2019 term." His appointment comes in recognition of his outstanding work as a teacher and mentor to the students at the University as well as his career as an award-winning actor and producer.
It's not uncommon news that McConaughey joined the University's teaching faculty though. The subject is related to acting, and he previously worked at the Department of Radio-Television-Film as a visiting instructor since 2015.
The 49-year-old began by co-teaching the Script to Screen film production class with the faculty member and director Scott Rice. He even developed the course's curriculum which provides "a unique, behind-the-scenes view of each stage of a film's production."
In addition to partially owning a soccer team in the MLS, Austin FC, McConaughey earned his film degree in 1993 from University of Texas at Austin. His filmography is huge with over 50 films, which includes 'Dallas Buyers Club' for which he clinched home an Oscar and a Golden Globe award. He is also a producer with his work on HBO's award-winning and critically acclaimed 'True Detective'. All of them, surely helped rack up such an impressive net worth as his.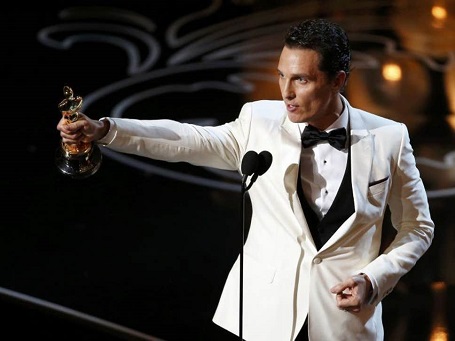 Source: Reuters
According to the chairman on the Department of Radio-Television-Film, Noah Isenberg, he is passionate about teaching and all things cinematic. Both the interests align when he is a professor at the University, and it is that enthusiasm which would be extra-helpful for the minds of young graduates.
Jason Kessler, a former graduate student and award-winning screenwriter, said McConaughey was able to transform his technique to storytelling in such a way that even students with no industry experience could understand. Due to this, the Script to Screen class helped the approach and teaching style of media production. Accordingly, McConaughey earned respect among college leadership for "his personal investment in student success and his willingness to work with students beyond the classroom."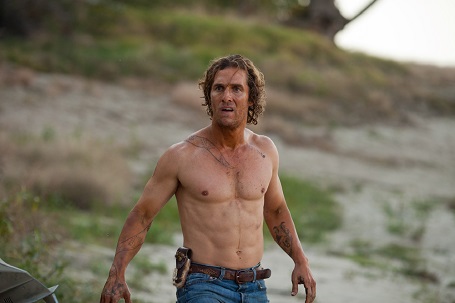 Source: Lionsgate, Mud [2013]
"We are proud to welcome Professor McConaughey to officially join our world-class faculty," Moody College Dean, Jay Bernhardt, said of McConaughey. "Matthew cares deeply for our school and our students, and we are thrilled that he shares his time and talent to help prepare the next generation of media leaders and innovators."
McConaughey is currently preparing for his next movie, 'The Gentlemen', and the classes might coincide with the filming period of the movie. Still, he will give to today's youth what he wished he would have gotten when he was aspiring to be an actor.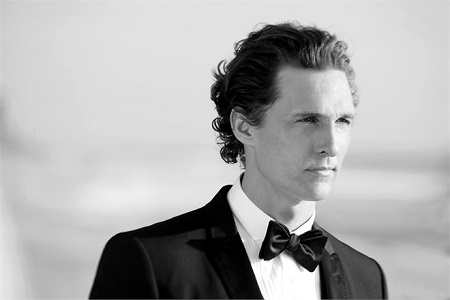 Source: Dolce & Gabbana
"It's the class I wish I would have had when I was in film school. Working in the classroom with these students gives me a chance to prepare them," McConaughey said. "Making movies, turning words on paper into film, is both a science and art – no matter the time or generation. The elements of truth and genuine joy for the process are timeless. That will always be our classroom focus."
-->