What Is Matthew McConaughey's Net Worth? Details Of His Sources Of Income And Earnings!
You know how amazing of an actor Matthew McConaughey is, with a successful career and happy life that he shares with wife, Camila Alves, is an all-round happy man.
With a stable career that never dwindles, you probably know McConaughey makes a fortune. But how much does the actor make? Let's find out about his net worth and earnings.
Matthew McConaughey's Net Worth in 2019
Mathew McConaughey has a huge net worth of $95 million. With a fortune that big, the actor is obviously right up in the big leagues of A-list paychecks. It's always amazing to see him so down-to-earth.
Even Matthews wife has an equally successful career, Camila Alves reportedly makes millions herself with her lifestyle blogs and similar projects. Perhaps this is one of the reasons this couple is better than any other celebrity pair as they create equality in their individual net worth.
Matthew McConaughey's Earning and Income
Matthew McConaughey average salary is expected to be somewhere between $2 million and $3 million per movie. However, the actor was paid only $200k for one of his best films, Dallas Buyers Club, which is far low from what fans expected. The actor highest pay reached up to as high as $8 million for his Hollywood blockbuster, Interstellar.
Also See: Zac Efron's New And Wild Beach Bum Facial Hair Was Genuinely Inspired By A Panini
The Interstellar actor has also made a successful career in supporting roles. It might shock you, but the actor's paycheck for his supporting characters surpasses most leading actor's careers.
Matthew McConaughey's Earnings
We all know, Matthew McConaughey enjoys a successful career as a movie actor, but there you are still wondering if the actor has any other sources of income. Well, yes, the Dallas Buyers Club actor started his career as a TV commercial performer.
Also Read: Who Will Portray The Role Of Doctor Strange 2 Villain Nightmare?
Some believe the commercial days helped the actor to land a movie to his name; further, his performance was readily improved while playing in the TV ads.
Matthew McConaughey's Cars and Houses
No doubt the celebrities to flaunt their lavish life, however, Mathew McConaughey is different as he likes to stay a little low-key. But that doesn't mean cars and houses don't interest the actor.
Certainly, the actor enjoys some fancy cars and lives in a lavish house which he never really boasts about in public but we dug in to find what kind of cars he really owns.
According to some outlets the actors own four cars, namely 'The 1981 Camaro Z28', 'The 1971 Corvette Convertible', 'The Lincoln MKX', and 'GMC Yukon XL'. The list of cars with their prices are listed as follows.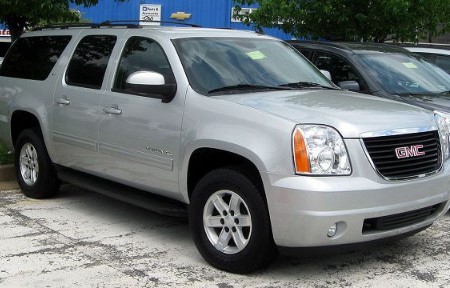 GMC YUKON XL (Estimated price for Loaded Denali is $72,500.)
Source: Celebrity Vehicles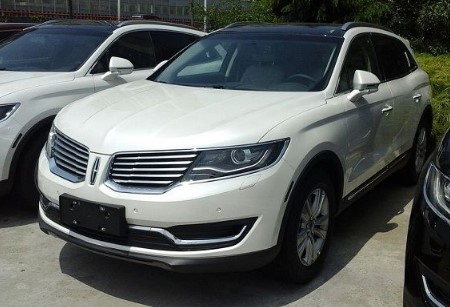 LINCOLN MKX (Estimated price is $56,725.)
Source: Celebrity Vehicles
1981 CAMARO Z28 (Estimated price is $22,000.)
Source: Celebrity Vehicles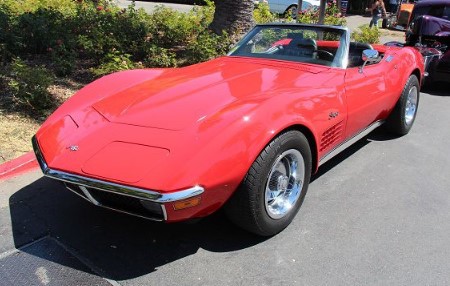 1971 CORVETTE CONVERTIBLE (Estimated price is $59,000.)
Source: Celebrity Vehicles
Well, that was the list of Mathews's cars, now lets drive from here to see how many and what kind of houses the actor owns. However, there's information which might shock you. The actor used to live in a trailer.
Mathew felt the need to upgrade it, so he bought a 2004 Airstream International CCD 28 in Malibu, California - which is also a trailer but has little more space than his previous DMC trailer. According to varied sources, the estimated price for the Malibu trailer is $51,000.
Apart from his trailer, the actor owns a lavish house in Austin, Texas which he owned for little less than $4 million. The home features seven bedrooms, 2-island kitchen. Even the property is so huge it has its water fountain, a massive courtyard, a different guest house on the premise, and seven boat slips near the lake.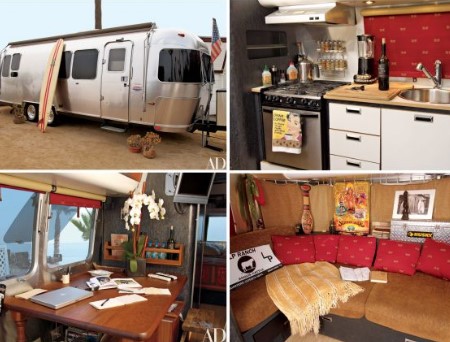 Mathews' 2004 Airstream in Malibu.
Source: Velvetrops
Mathews' lavish property in Austin, Texas.
Source: Architectural Digest
Please stay tuned to get all the updates from celebrities lifestyle. Sign up for glamaourfame's newsletter to never miss an update again.
-->