Oscars 2020 Voters Weigh in on 'Joker'
Published Mon Oct 21 2019 By Chester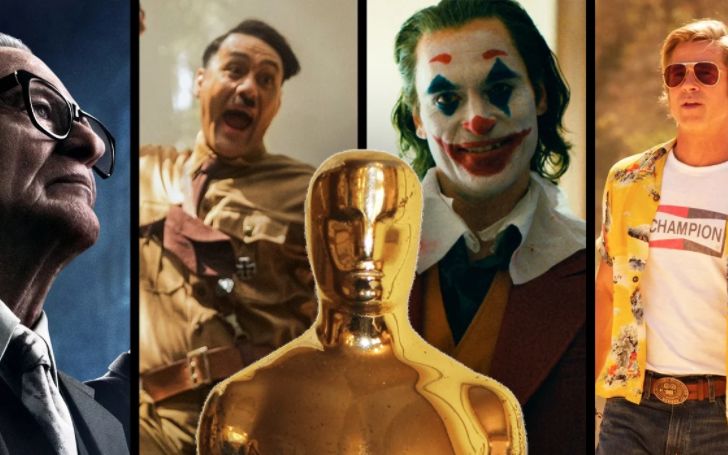 "I hope my death makes more cents than my life!" Oscars 2020 is one the way, and there is already a big hype going on for the winning movie.
Fans are already starting a debate on which movie will take Oscars home. Among all top notches, Joaquin Pheonix is in everyone's mouth.
If you have been following, then you might be familiar with The Hollywood Reporter's "honest" Oscar ballots, yes the poll, which is created if movies mark a stellar performance being more than usual movies.
Check Out: JOKER - Final Trailer - Now Playing In Theaters
The ballots returned again, carrying mix reviews of both positive and negative for the Joker.
Related: Warner Bros Claims 'Joker' is Not a Sign of Violence >>>
Majorities of reports stated some thoroughly enjoyed it, some with lukewarm approval and the others with ice-cold refusals to see the movie.
Check Out some of the user's comments for the movie citing from Cinemablend,
A person who saw the Todd Philips directed movie in Venice commented,
I saw it in Venice. The trailer had just dropped, and there was nothing written about the film yet. I found the craft to be stunning on every level — beautiful photography, design, costumes. All of Todd Phillips' films are impeccably made. But I deeply despise the movie. It made me feel really uncomfortable. I love [Darren] Aronofsky, [Lars] von Trier, [Michael] Haneke, and most films that push the boundaries of darkness. But there was nihilism and narcissism to this movie that left a bunch of us feeling really disturbed, and we had to drink away our discomfort. Warner Bros. has done an exceptional job of marketing the movie, and I respect that they took the Trojan Horse of a superhero movie to make this kind of movie within the studio system — but I don't know that there is substance at the core of what it is trying to say. It was the first movie in history that was too dark for me
One fan commented regarding the performance as he applauded the act Pheonix portrayed in the new Joker, which does not adopt any story from DC comics.
It's an awe-inspiring film across the board. Joaquin's performance is undeniably extraordinary. There is nothing new in terms of craftsmanship, like how Dunkirk was shot or the sound design of First Man — but still, if you see it in an Imax theater as I did, you can't deny how well made it is. That all being said, I don't see any reason why this movie should be out in the universe. There is nothing in it that starts a conversation — it just pours lighter fluid on a conversation that's staring us in the face every week. But I'm torn, as an Oscar voter, about what to do. The business it's doing is mind-blowing — 'Taxi Driver 2' just opened to almost $300 million worldwide! But I don't know what's responsible for doing as a voter. If art is not used to start a conversation, and it's just used to exacerbate something, I'm not sure how beneficial it is. It's too fresh to know yet what I'll do with it. I don't know if it should be banned or it should be given every award!
The real thing fans are desperate about the $281.6 million box office hit movie is to be able to carry the hype till the next Oscars on February 9, 2020.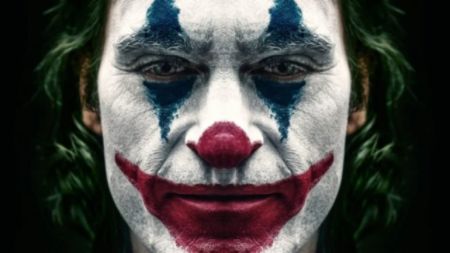 Joker
SOURCE: Warner Bros
So what are your opinions towards the movie "Joker?"' Will it be able to win any titles of Best Actor? Best Cinematography? Best Production Design? Best Picture?
The competition is tight, though, with some of 2019 hit movies like 'Marriage Story', 'JOJO RABBIT', 'The Irishman', and 'Parasite'.
You May Like:BAFTA Confirms Award Ceremony Dates For 2021 And 2022 >>>
Stay tuned and connected to find the update on the latest Movie & TV shows articles only Glamour Fame.
-->