Osric Chau Supernatural Performance Is Much Loved By Fans But What Else Has The Actor Starred In?
Published Tue May 21 2019 By David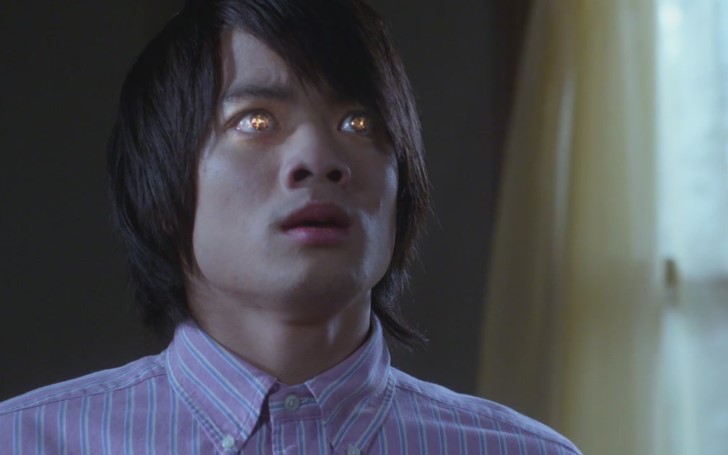 Osric Chau in Supernatural is one of the most adored recurring roles and the actor too seems to be fond of it.
In 2005, the CW premiered Supernatural, a horror show about two brothers fighting demonic monsters wherever they find them. With 14 seasons and an episode-count nearing 300, the show has already established its longevity. Over the course of its run, Supernatural has had a multitude of actors come and go, playing big credits and small. The list includes the actors who loved their time on the show and those that have some cold feelings.
Looking back at the experiences of the vast majority of actors who've worked on Supernatural, you can see that one of the reasons for the show's long run is the fact that everyone on it loves being on it.
As such Osric Chau played "Kevin Tran" at the beginning of Supernatural's seventh season, somewhat of a recurring role as a Prophet that assisted "Sam" and "Dean". Kevin, however, disappeared in season nine, but Chau expresses that his experience working on the show was nothing but positive.
Osric Chau appeared in CW's Supernatural as Kevin Tran.
Chau was being enthusiastic about the treatment he received not just from the cast and crew, but from the audience as well. The show was apparently Osric's "favorite set that [he's] ever worked on," and he makes sure to point out the kindness he felt during his Supernatural period.
Also Read: 10 Things That Need To Happen Before Supernatural Bids Farewell
Chau was born in Vancouver, British Columbia on July the 2nd, 1986 to a father from Hong Kong and a mother from Malaysia. In 2000, he took up a concept-based traditional southern Chinese kung fu, Wing Chun and continued to do so for about eight years. Osric also studied Tai Chi and traditional forms of wushu under Zhang Zhi Bing, a master from Harbin, China.
After four years, upon Zhang's return to China, Chau attended West Coast Chinese Martial Arts in Vancouver under head instructor Bruce Fontaine and studied modern wushu, a more performance-based martial art. In 2007, Chau trained for seven months with the BSU Wushu Team at Beijing Sport University preparing for the Canadian National Team Trials. Upon his return, he was recruited as the member of the Canadian National Wushu Team.
Recommended: Supernatural; 10 Storylines That Are Yet To Be Resolved
Osric Chau originally wanted to be a stuntman rather than an actor and had even worked on stunts for EA Games before starring in his first major role opposite David Carradine and "Daryl Hannah" in the two-part TV movie Kung Fu Killer.
Chau then went on to make his feature film debut in a supporting role in the 2009 film '2012' and later rose to prominence through his recurring role as Kevin Tran in Supernatural.
Osric Chau also appeared in 2009 epic science fiction disaster film, 2012.
Osric has also collaborated with the YouTube channel The Hillywood Show in video parodies of The Walking Dead, Supernatural, and Sherlock.
In 2018, Chau appeared in the Manila-set independent film Empty by Design alongside Filipina actress Rhian Ramos and Crazy Rich Asians actor Chris Pang. Empty by Design marks Chau's first feature film as him being the producer.
Likewise, some of Chau's other work includes:
2007 - Dragon Boys (TV movie) - "Teen"
2008 - Kung Fu Killer (TV movie) - "Lang Han"
2009 - 2012 - "Nima"
2010 - What Women Want (我知女人心) - "Chen Er Dong"
2011 - Best Player (TV movie)- "Ash's buddy"
2012 - Fun Size - "Peng"
2012 - The Man With The Iron Fists - "Blacksmith's assistant"
2014 - The Akira Project - "Kaneda Shotaro"
2016 - The Matchbreaker (Independent film) - "Sam"
2017 - "Boone: The Bounty Hunter" (Movie) - "Denny"
2018 - Status Update (Film) - "Donald Fu"
2018 - Empty by Design (Independent film; also the producer) - "Eric"
-->