'Supernatural' Set To End After Season 15 on The CW
Published Sun Mar 24 2019 By David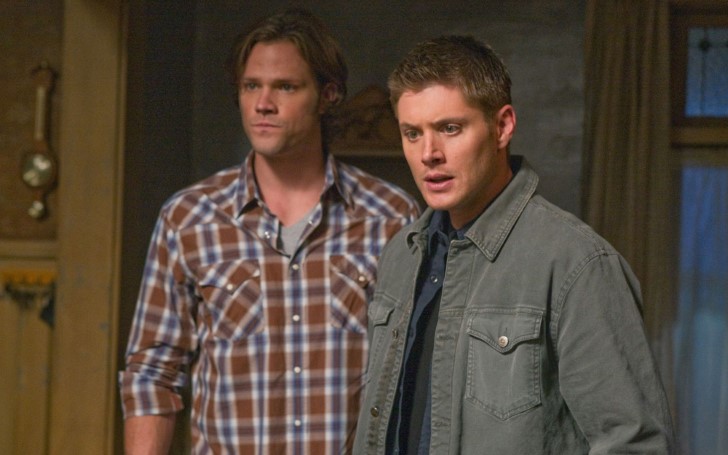 'Supernatural' to end after its 15th season; a report confirmed by the show's lead stars, themselves.
CW's dark fantasy television series "Supernatural" will officially end its run after the show has completely finished airing its 15th season. On Friday, the series' lead actors, Jared Padalecki, Jensen Ackles, and Misha Collins announced the news through a video which they posted on Ackles' official Instagram account.
All the three actors can be seen in the state of gloominess, where Ackles is saying, "We just told the crew that even though we're very excited to be moving into our 15th season, it will be our last. 15 years of a show that has certainly changed my life, I know it's changed these two guys' lives (Padalecki and Collins), and we just wanted you to hear from us that though we're excited about next year, it will be the finale."
Jensen Ackles, Jared Padalecki, and Misha Collins affirm that Supernatural is indeed ending its run.

SOURCE: Ten play
Padalecki then added,
"We've cried some tears and we'll cry some more, but we're grateful and we're going to work all that emotion into next season."
Like its predecessor season, the show's 15th installment will also consist of 20 episodes. "Supernatural" has been a fundament sensation of The CW throughout its run. It currently ranks as the longest-running sci-fi/genre series in the history of American broadcast television. The show has also been one of the highest rated projects of the network. It was ordered for its 15th season back in January along with the renewal of some other CW's shows such as "Charmed" and "Riverdale." The series will have aired its 320+ episodes with the final season.
Originally, Supernatural was first launched under the banner of The WB network and now that the cable has changed into The CW, the series is the only venture (formed during the former reign) that is currently running in the latter network. This monster hunt adventure drama was created by Eric Kripke whilst Robert Singer, Andrew Dabb, Phil Sgriccia, Jeremy Carver, Eugenie Ross-Leming, and Brad Buckner all being its executive producers. Likewise, the series is jointly produced by Warner Bros. Television along with Wonderland Sound and Vision.
Also Read: CW Reportedly Working on an Arrow Spin-off For Blackstar
"Firstly, we would like to thank all the people who have been involved with the show both in front of and behind the camera. For us, it has been an experience of a lifetime. The support we have had from both Warner Bros Television and The CW has been incredible. We'd like to give special thanks to Jensen, Jared, and Misha for making this journey so special. It is now most important to us to give these characters that we love the sendoff they deserve," said the exec producers Singer and Dabb in a joint statement.
Don't Miss: The Final Battle Of Game of Thrones Is Bigger Than Helm's Deep In Lord Of The Rings
Supernatural has always performed better than more than half of the CW's lineup. The show usually boasts more viewership's number than that of Black Lightning, Legends of Tomorrow, and Arrow. It is currently accumulating the average score of 0.8 from the advertiser-coveted adults (18-49 demographic) and 2.4 million viewers from the seven days of delayed viewing.
Recommended: Big Bang Theory Had Long Teased Its Ending In Season 7 Episode 21
Supernatural is also the latest popular CW series to have declared its final season after Crazy Ex-Girlfriend, Jane the Virgin, and Arrow. The next episode of Supernatural from its 14th season will air on 4th of April on the CW network.
-->