Pat Robertson Claims Notre Dame Cathedral Fire The Result Of "Hell Bubbling Over With Burning Homosexuals"
Published Tue Apr 23 2019 By Eden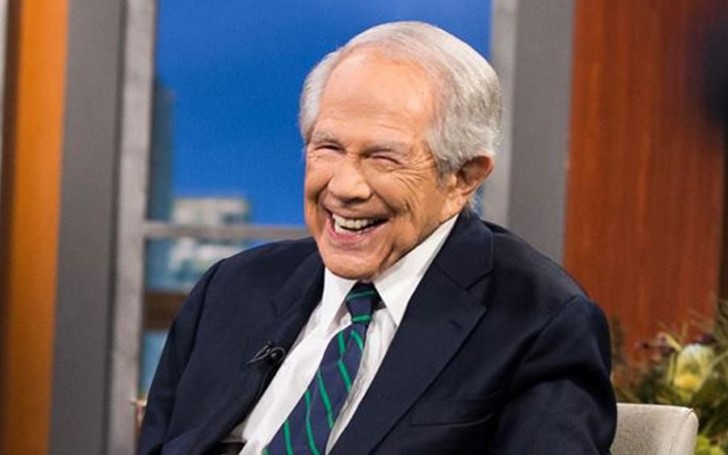 Pat Robertson claims Notre Dame Cathedral fire is the result of "Hell bubbling over with burning homosexuals".
Televangelist Pat Robertson took to the CBN airwaves to advance his absurd theory moments after reports emerged of the famed Notre Dame Cathedral burning in Paris.
Robertson claimed the fire that engulfed the legendary parish was a result of "Hellfire spilling over from all the gays burning in it's darkest recesses."
The minister lamented, "It was bound to happen. This is all written in the Bible. We as a society just let everything be gay this and gay that."
Also Read: Some Fans Are Trashing Jill Duggar's Latest Recipe
Pat added, "Soon enough, there's just too many homosexuals, and when all those surplus homosexuals started to die, Hell commenced with burning so bright, so intense, there was bound to be some that would spill over to the Earth."
Watch: Notre Dame Cathedral: before and after the devastating fire
Robertson further told his audience, "It's all going down as prophesied. Just as sure as the Lord rained fire on Sodom and Gomorrah, and the Lord lent Lucifer the flames that torture the souls of the damned, that's what we're witnessing in Paris today."
You Might Like: Jonas Brothers' New Album 'Happiness Begins' Set To Drop In June
The Televangelist continued, "Paris has encouraged these behaviors. Paris encourages the men there to wear light, airy fabrics and to kiss full on the mouth. Paris has gone against the Lord's word and the Lord's wishes, and now the fire and brimstone has bubbled over the nestle right in their holiest of houses."
Robertson suggested viewers of ways they could contribute to save Regent University and other Robertson-affiliated Christian locations in the US to "bolster the fire protection needed to save these beautiful houses of worship from the queerfires that rage on as we speak in Paris, France."
The evangelist pleaded to the viewers, "What's a few dollars when it goes to saving our places of worship? The places where we seek God and truth?"
Also See: Fans Are Absolutely Disgusted By Gordon Ramsay's Gravy
Back in 1982, Robertson blamed a fire at the same cathedral on "Bosom Buddies and Billy Crystal and Tony Randall."
-->