Patricia Arquette Plastic Surgery - Her Views on the Topic
Published Wed Jan 15 2020 By Sea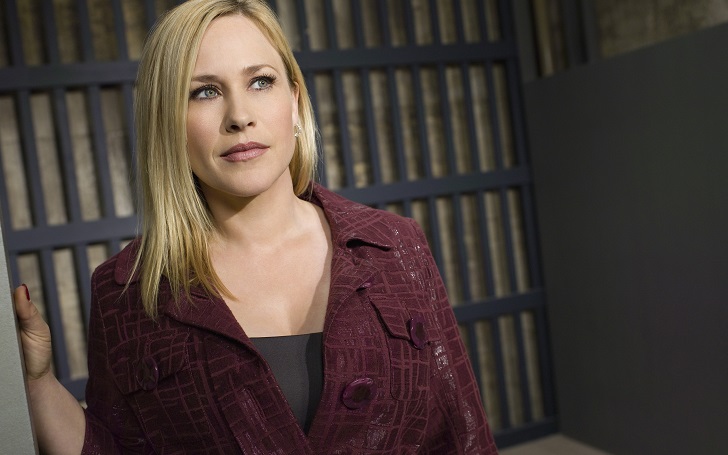 There's one lesson y'all Hollywood wannabes must take from Patricia Arquette — you can get to where you need without undergoing any plastic surgery operations too.
Actually, that's only one of many things people need to learn from her, since, you know, she's won an Oscar and many of those Golden Globes and others for the 'Best Supporting Actress' titles. The latest one came at the 2020 Golden Globes with the 'Best Performance by an Actress in a Supporting Role in a Series, Limited Series or Motion Picture Made for Television' title for her role in 'The Act'.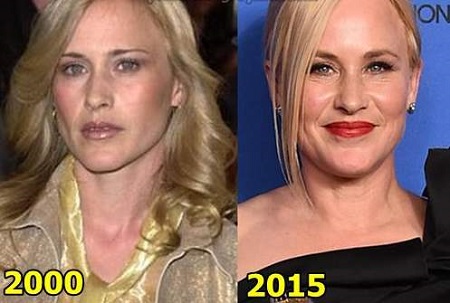 Isn't this Patricia Arquette's age comparison?
Source: Various Sources
Yes, despite discussing a lot of real or unspoken but apparent plastic surgery, this particular piece is about how Patricia Arquette never went under the knife. Before you jump in to think, "Yeah, she's had some," stop to think there are people who believe she did something to her face. It'll be covered.
"No Work Done in 12 Years" the Reason for One Academy Member Giving Patricia Arquette the Nod at the 2015 Oscars
Before the 2015 Oscars aired, one particular Academy Award member declared Patricia Arquette would get the award for her nomination of 'Best Performance by an Actress in a Supporting Role' title for her role in 'Boyhood'. Why she was voted by this particular member? Because the film was directed over 12 years of the actor and she believed Arquette never had a single plastic surgery.
"...I'm voting for Arquette. She gets points for working on a film for 12 years and bonus points for having no work done during the 12 years," the transcript read. "If she had had work done during the 12 years, she would not be collecting these statues. It's a bravery reward. It says, 'You're braver than me. You didn't touch your face for 12 years. Way to freakin' go!' "
Patricia Arquette is the only one from 'Boyhood' to get an Oscar for the movie.
Source: WireImage
What does this '12 years' phrase that keeps coming means? It's exactly what it insinuates. For one single movie 'Boyhood', Patricia Arquette let herself be filmed for 12 years (2001-2013) of her spiking career in order to let the viewers see the actual changes even in her appearances. Yes, it took over 12 years to film the movie; imagine the technological changes.
Sure, the producers and writers were focused on that kid 'Mason Evans Jr.', played by Ellar Coltrane, for 12 years of his life from six to 18 years old. The rest of the cast were the same for all those years; Ethan Hawke and Lorelei Linklater rounding up for main roles. But hey, for all the nominations the movie got, only Arquette went away with a 2015 Oscar.
For those 12 years, yes, the other members also didn't get a plastic surgery operation, but it was a woman's resistance to getting any work done in her face that sparkled the movie, not just the 12 years of keeping the cast together or the little $2.8 million budget for its entirety. She let the camera show the real aging process of her face, not some facial reconstruction procedure.
Here's What Patricia Arquette Had to Say About Plastic Surgery in Hollywood
Patricia is a strong feminist. Yes, and she believes women shouldn't have to change their look to get a part. But now, she feels, "...they would just cast the biggest star. Financiers don't support their directors to cast properly. They don't have the vision of an artist, they're casting to spreadsheets and it's making movies very mediocre. The movie business used to just be called the movies. Now it should be the business movies."
Arquette has been pushing for women's equal pay.
Source: The Guardian
There's a lot of pressure on actresses to look a strange and unrealistic way; that you're not supposed to age and look 35 even in your 50s. 'The world is sexist' is her verdict.
There really is a lot of pressure on actresses to look a strange and unrealistic way. You're not supposed to age. You're supposed to be perpetually incredibly attractive because that's the way the movie world is. You might be 50 but you need to talk 35. Frankly, there is no shorter shelf life, other than that of a child actor, than that of the ingenue.
For 'Boyhood', writer, producer and director, Richard Linklater, asked of his actors to not have some sort of plastic surgery. She was asked of that one thing only. And everyone, including her, readily agreed. Because it wouldn't be natural for a single mom to look the same for 12 years.
All the cast members of 'Boyhood' agreed to 'no plastic surgery' request.
Source: Michael Tran, FilmMagic
In another 'The Guardian' interview back in May 2019, the mother-of-two doesn't exactly sound judgmental about plastic surgery at all. Because, yeah she is a woman and, she believes, "It's your face; you get to look like whatever you want to look like."
Here's someone who admitted to getting plastic surgery. Details of 'RHONJ' alum Dina Manzo's nose job
However, that doesn't mean she would want to remain ingenue forever. It just affects the on-screen credibility of an actress. "I don't want to be the ingenue forever – you can't. We see people my age still trying to be ingenues, and at a certain point, you look… otherworldly. How are you going to play a 50-year-old woman in the real world?"
Despite Everything, People Still Suspect Patricia Arquette Has Had Plastic Surgery
Plastic Surgery has become a fashion choice these days, while it was just a minor trend back in the 30s. But Patricia Arquette hasn't been the victim of it just yet. Nor would she want to. Despite it all, there have been discussions over her not-so-aging look she adorned for a lengthy amount of time.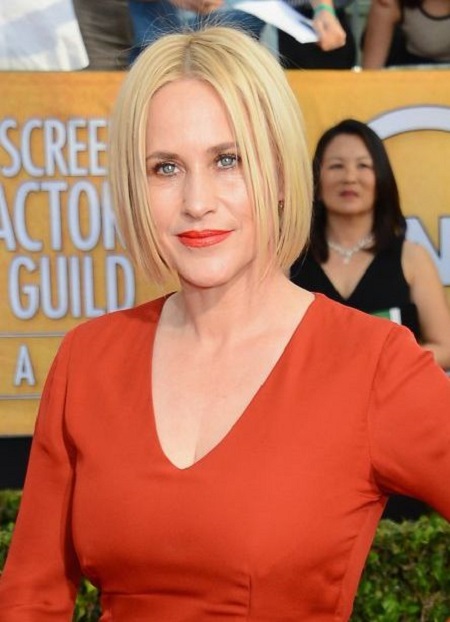 Makeup can do a lot to a woman's face.
Source: Ethan Miller, Getty Images
The only ever discussion about plastic surgery on Arquette's face was about Botox. It's just rumor that she used Botox to hide wrinkles and lines on her face as her forehead looked significantly shiny and all stretched out. Instead, only an elegant makeup, perhaps?
It doesn't matter if people suspect she had a plastic surgery stint, she's definitely been inspirational for young actors. Just ask Joey King, Arquette's co-star in 'The Act'.
Stay tuned and connected to GlamourFame for more Entertainment content.
-->