Did Julianne Hough Get Plastic Surgery?
Published Wed Dec 18 2019 By Alizeh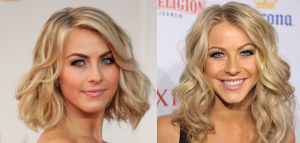 Two-time professional champion of ABC's Dancing with the Stars, nominee for Creative Arts Primetime Emmy in 2007 for Outstanding Choreography in season five. Bagging role in a film remake of Footloose, then becoming a permanent fourth judge in 'Dancing with the Stars' Julianne Hough.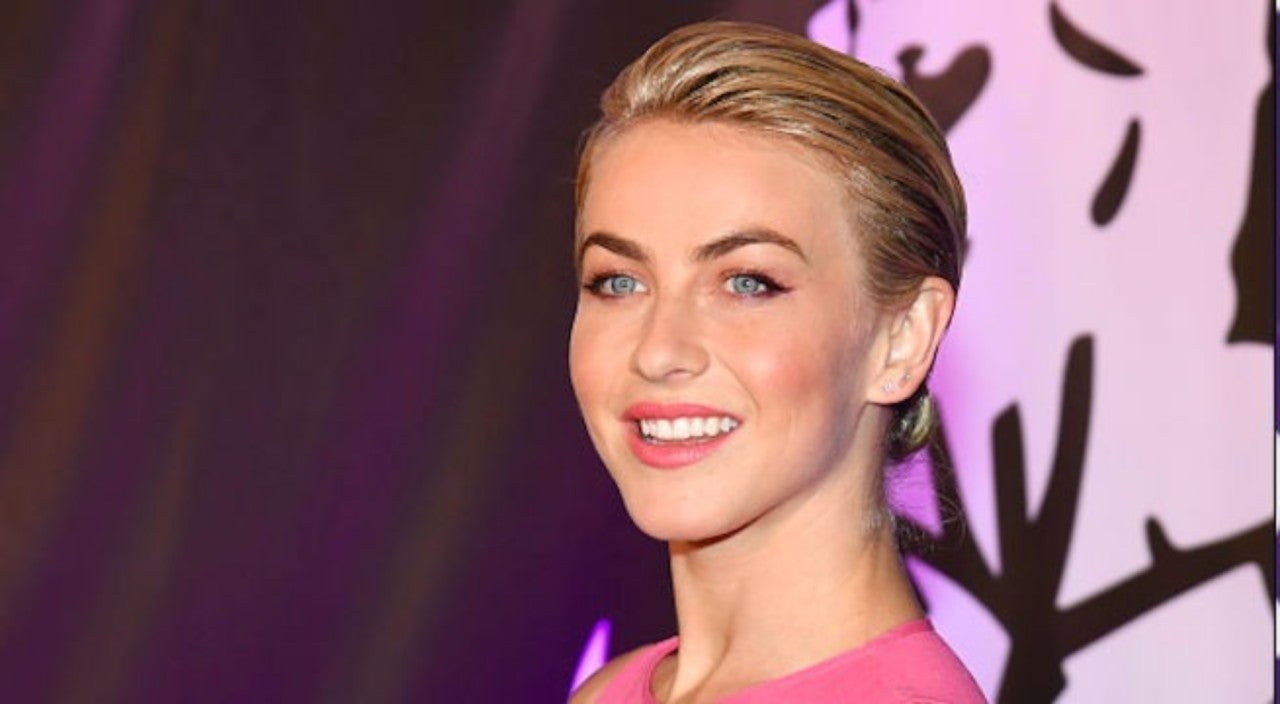 Julianne Hough Red carpet moment
Source: popculture.com
Julianne is known to be this perfect girl next door. From being a dancer to advertising products; the actor's been grabbing attention. Lately, there are speculations about Hough getting plastic surgery.
Did Julianne Hough Get Plastic Surgery?
The 31-year-old told Shape that she was happy with and confident in her body — but she didn't always feel that way. "When I looked at pictures of myself when I was 19, my body was bangin', but I was killing myself."
The reality star added she was both unhappy and unhealthy. "To be honest, I looked like a kid," Hough explained. "Now, I'm embracing the fact that I'm a woman with curves."
Watch: Julianne talk about her medical condition
Hough had a laparoscopy for endometriosis. She was diagnosed with a cyst on her left ovary and massive amounts of scar tissue, which required immediate surgery to avoid the risk of a potential appendix rupture or infertility.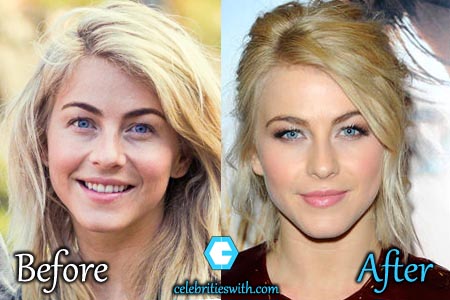 Julianne's before and after pictures.
Source: CelebritiesWith.com
The actor's been pretty open about her painful medical surgeries. However, a lot of people have speculated how she might have augmented her natural looks as well.
You Might Like: Julianne Hough Looked Fit In All Black Athletic Apparel Flaunting Her Toned Stomach
Looking at the before and after pictures of Julianne, we can see the difference between how she looks. The figures show a slight difference in her jawline and chin; the actor seemed to be slightly chubbier than now.
Million-dollar Dancer
Hough was one of the Million Dollar Dancers in the 2006 ABC game show called Show Me the Money. She won season four of the U.S. edition of 'Dancing with the Stars' with her partner, Olympic gold medal-winning speed skater Apolo Ohno, making Hough the youngest professional dancer to win on the program.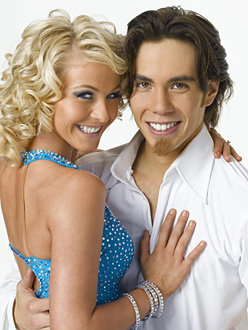 Hough with her partner on 'Dancing with the stars'
Source: tvguide.com
Julianne is a multi-talented personality who's been everywhere, from dance shows to films to advertisements, the actor flawlessly performs what she has to do.
Also See: America's Got Talent judge Julianne Hough' Brother Derek Hough Shares an Inspiring Story; Who is her Famous Brother Derek Hough?
Matter of fact, Julianne's now-husband Brooks Laich saw her first in the 'Juicy Fruit' commercial and said: "where do I find a girl like that?"
Watch: Julianne's 'Juicy Fruit' commercial
The actor then met her now hubby Brooks through their familiar friend who hit it off, later tying a knot.
Julianne's Changing Looks
Being in the show business from way back, Julianne's style is ever-evolving. Reminiscing how she looked in the first-ever Dancing with the stars show, is entirely different from how she carries herself now.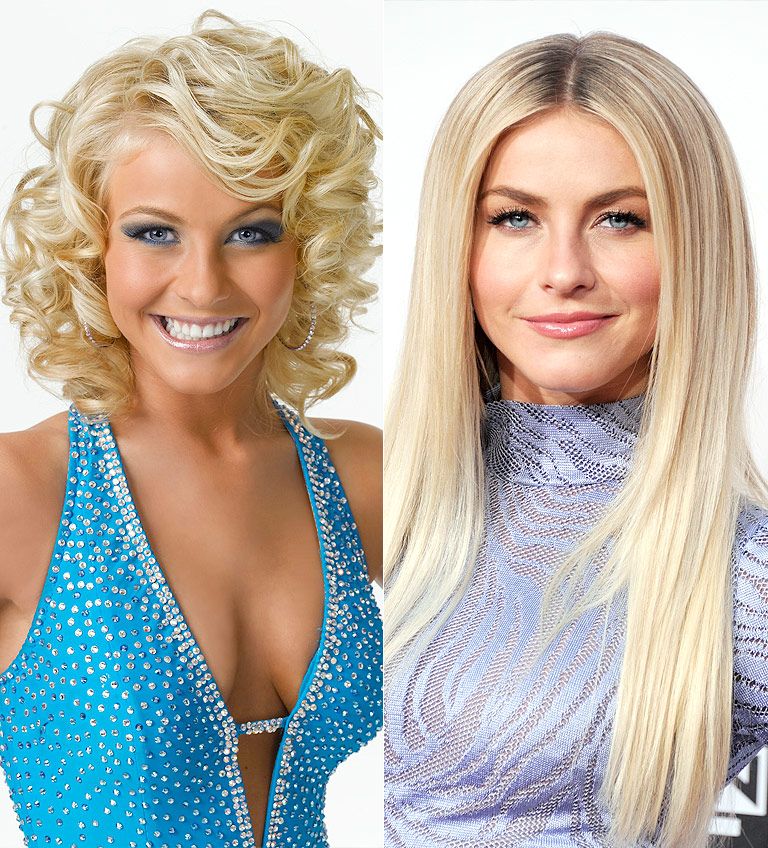 Julianne in 'Dancing with the stars' and now.
Source: yahoo
The actor's changing looks might be the reason fans are speculating that she got surgery because she looks so different when we compare the pictures from year to year.
Julianne Hough coming out of the closet.
Julianne Hough recently posed nude on the cover of a magazine — but what she said during her interview was far more revealing than the photos. Now, Hough is reflecting about coming out as "not straight," and how the admission has affected her sense of self.
'I love everyone!' the 31-year-old Emmy-winning choreographer explained to People Now.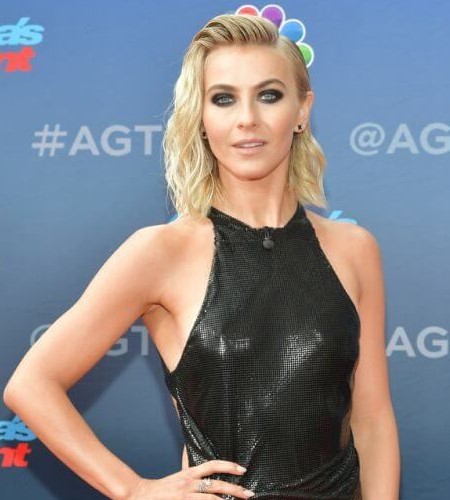 Julianne on the set of AGT.
Source: theblast.com
'I've never been a fan of labels, I don't identify that way, and so, for me, it's just about love. I just want every human to feel that way. That, like, they are perfect and beautiful and who they are is enough and, just, I love people.'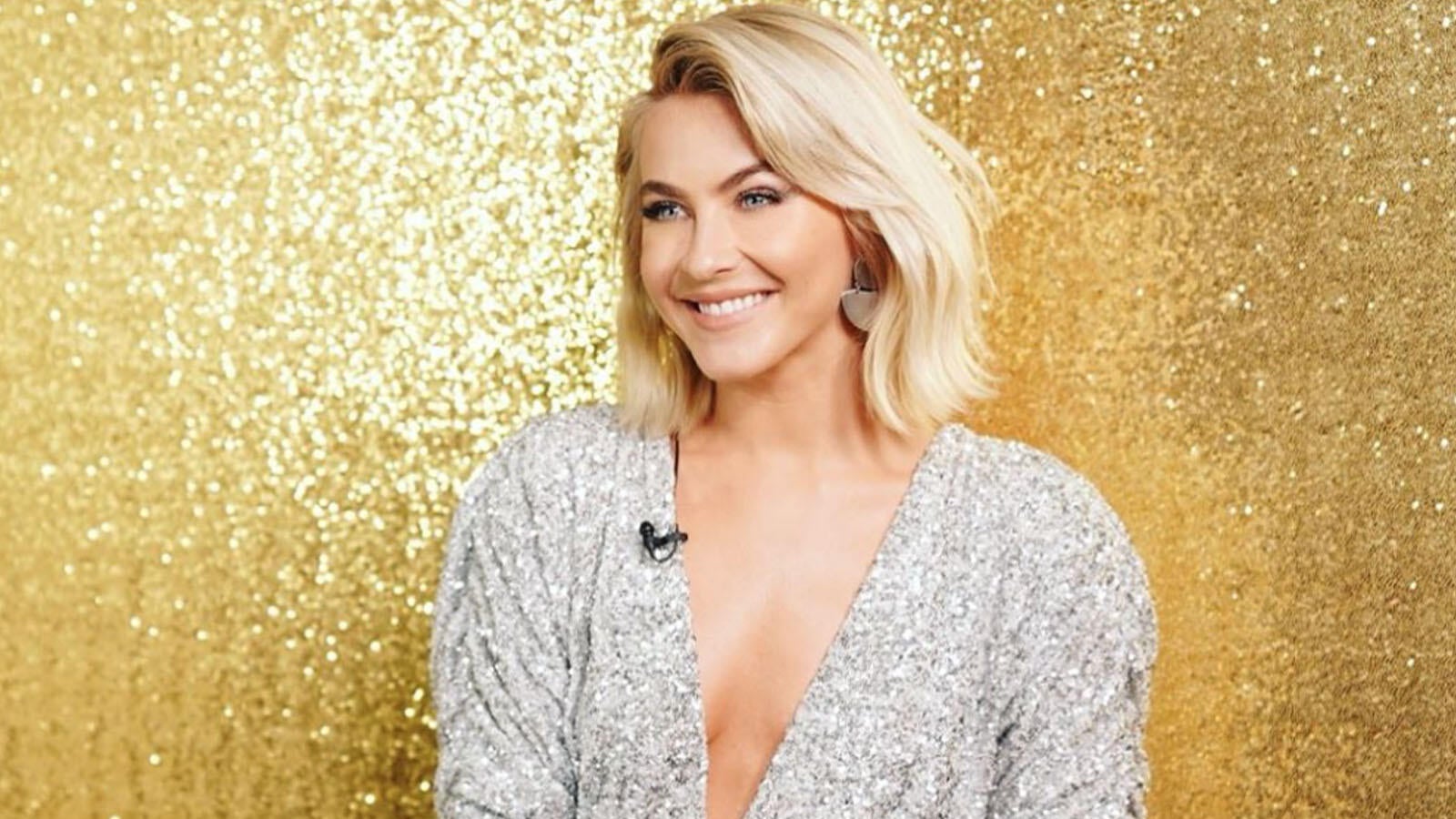 Julianne feels grateful for the support after coming out
Source: Al Bawaba
The actor explained how she felt confined by the shackles created by oneself and finally wanted to break through from the societal notion.
As Hough is married to Brooks Laich, people wanted to know how hubby Laich would react to all of it.
After Hough got candid about her sexuality in a new interview, revealing she's not straight, her husband praised her on Instagram.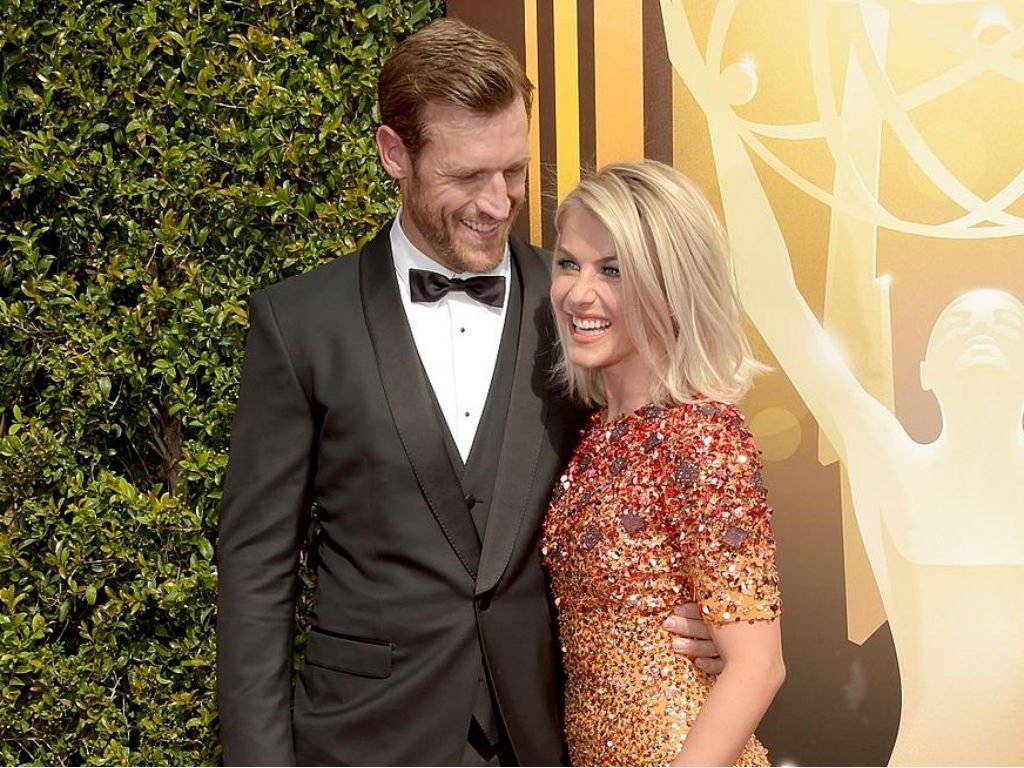 Julianne and husband Brooks Laich
Source: Celebrityinsider
"So proud of my wife @juleshough for the woman she is, and her courage to share her journey of trials and triumphs!"
Julianne's always been very candid about what she does. Her social media is an open book to know about her; she is like a millennial who likes to post everything about everything.
Also read: Brooks Laich Is Getting Candid About Julianne Hough's Decision Not To Take His Last Name
Knowing how open she is about herself, wouldn't she also talk about her plastic surgeries? Maybe people are only speculating about Julianne getting surgeries, and maybe it's all just makeup. Having said that, surgery speculations follow every Hollywood celebrity.
Tune into Glamourfame.com for more celebrities story.
-->