What is Patrick Mahomes's Net Worth in 2021? Learn About the Kansas City Chiefs Star's Earnings Too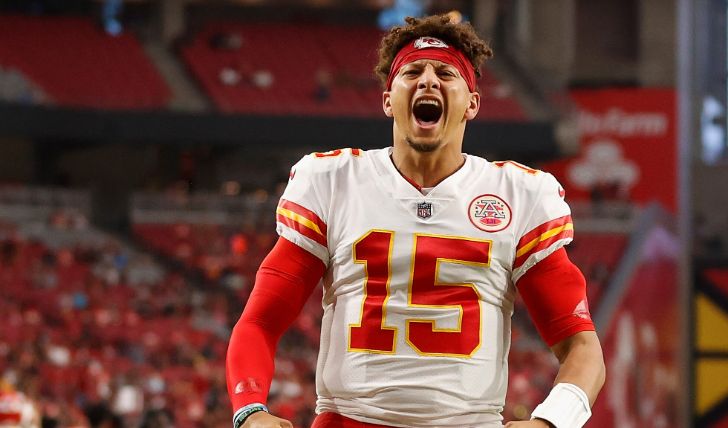 Patrick Mahomes's staggering net worth revealed: Complete details here!
Kansas City Chief's quarterback and the only quarterback in history to throw for over 5,000 yards in a season, Patrick Mahomes's NFL career started with the Chiefs in 2017. During his rookie season, Mahomes played as the backup to former quarterback Alex Smith. After Alex was traded to Washington Redskin in 2018, Mahomes was named the starter.
Patrick Lavon Mahomes II was born on September 17, 1995, in Tyler, Texas, to former MLB pitcher Pat Mahomes. Following a brief stint playing baseball and football at Texas Tech University, Mahomes decided to pursue a career in football after his sophomore year. After a notable collegiate career, where he played against the Oklahoma State, Texas Longhorns, Sam Houston State University, and more, Patrick entered the NFL draft in January 2017.
What is Patrick Mahomes' net worth?
Only in the fifth year of his professional career and Mahomes has already made a striking net worth for himself. As per Celebrity Net Worth, the Chief star has an estimated net worth of $40 million in 2021. When he joined the Kansas Chief as the 10th pick in the first round, his four-year contract was worth $16.2 million.
Patrick was the 10th pick in the first round of the 2017 NFL draft.
Photo Source: Five Thirty-Eight
As per sources, the Texas-born quarterback rakes a whopping $40 million for his salary. And suppose, if Mahomes makes it a full ten years with the Kansas Chief. In that case, he will rake a total of $503 million, surpassing New York Giants quarterback Eli Manning, who had a career earning of $252 million last year and was titled the highest-paid player in NFL history.
Don't Miss: What is Jeremy Renner's Net Worth in 2021? Learn About His Earnings!
In 2020, Mahomes signed the half a billion-dollar athlete contract with the Chiefs, the clause originally offered $477 million, and the remaining $26 million was cited as potential bonuses. Mahomes' contract is the second-largest contract in sporting history. The Kansas star also makes million via his endorsement deals and business investments.
Mahomes signs half a billion-dollar worth contract.
Source: ESPN
Patrick's first endorsement deal came from Hunts. He has also signed deals with Oakley, Hy-Vee, Adidas, Head & Shoulders, DirectTV, StateFarm, Helzberg Diamonds, and in the much recent headline, the quarterback announced that he would be releasing his signature shoe named Mahomes 1 Impact FLX, as a part of his deal with Adidas.
Inside Patrick Mahomes' $2 million worth mansion!
Mahomes' life has been taking a turn in the perfect order; after his first SuperBowl win in Miami last year, he signed the half a billion worth contract, and now the star is reportedly looking for a bigger place to relocate. Patrick currently lives in his $2 million worth mansion with his fiancee, Brittany Matthews.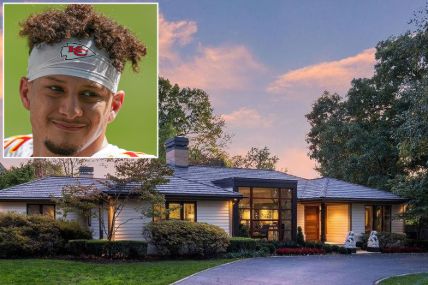 Mahomes wants a football field and a basketball court in his next house.
Photo Source: NY Post
The quarterback bought the property in 2019. The three-bedroom ranch house is located in an exclusive Kansas suburb. The 1.4acre pad boasts a swimming pool, a massive wine cellar, and a private gym. As per reports, Mahomes plans to build a football field and a basketball court for kids in his next dream house.
Recommended: Jared Leto Net Worth 2021- Get All the Details!
The 26 years old quarterback has been squandering his millions since signing the big contract. He bought a Ferrari 812 Superfast, worth $338,000, and soon purchased a $200,000-plus Lamborghini for his fiancee. Mahomes's fiancee is reportedly pregnant with their first child.
For more information and news on your favorite stars, stay connected to Glamour fame.
-->