Patrick Mahomes - Facts to Know About Kansas City Chiefs' Quarterback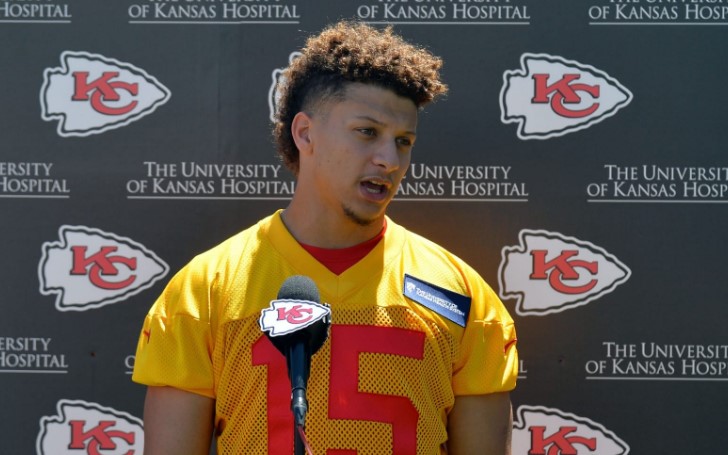 Patrick Mahomes (born Patrick Lavon Mahomes II) is an American pro-football player and is currently playing for Kansas City Chiefs of the NFL as a quarterback. The NFL player tried his hands on Baseball (MLB) as well at college but later quit baseball to continue as football.
There's a good reason why you hear a lot of Patrick Mahomes lately. The NFL player, who was born on September 17, 1995, rallied his team, Kansas City Chiefs, from deficits of at least 10 points to win their two playoff games on the way to the Super Bowl, which was not expected.
There are some interesting facts to know about the 24-year-old quarterback we thought might interest you. So, let's find out some all that.
Patrick Mahomes is His Parents' Favorite Person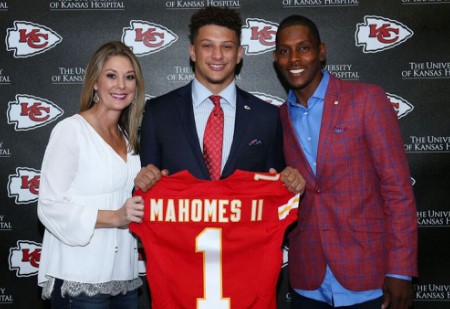 Patrick Mahome with his mother, Randi Martin, and father, Patrick Mahomes Sr.
Source: ESPN
Well, it's a no-brainer who doesn't love their children. But for Patrick Mahomes, his parents love him more than anything. One of the reasons why his parents, Patrick Mahomes Sr. and Randi Martin, love him because of nature. Patrick is one of the most humble and down-to-earth people you will ever meet.
Also See: Randy Jackson Weight Loss Success Story - Grab All the Details of Randy Jackson's Health
Patrick's parents are divorced when he was just eleven, but they never stopped supporting him and helped him follow his passion despite Pat Mahomes Sr. and Randi were separated. Apparently, Patrick's father was is also a former athlete as he was in the MLB. Patrick Sr. (Pat Mahomes Sr.) was a professional baseball pitcher and played for teams like Minnesota Twins, Boston Red Sox, New York Mets, Texas Rangers, Chicago Cubs, and Pittsburgh.
So, it's clear, Patrick was born with athlete genes in him, and he even tried to follow his father's footsteps as he previously tried his hands in MLB, but fate has some other plans for the 24-year-old quarterback. A legend for the Kansas City Chiefs, who saved the team's sinking boat.
Patrick Mahomes' Girlfriend is His High School Sweetheart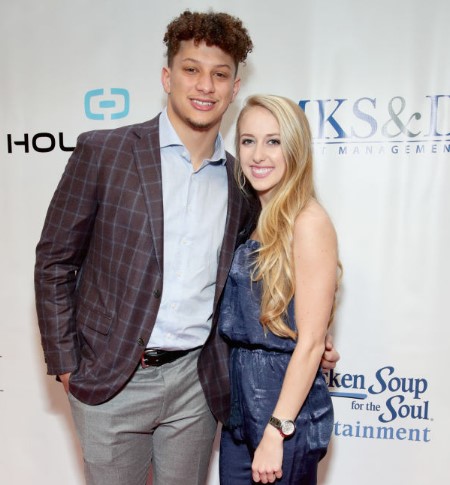 Patrick Mahomes' girlfriend, Brittany Matthews, is his high school sweetheart.
Source: CheatSheet
Patrick Mahomes is still with his high school sweetheart, Brittany Matthews. The couple met when they were in 10th grade in Whitehouse High School since then they never looked back. After graduating from high school, the two were separated by 400 miles, but their love faded.
Also Read: Things You Need to Know about Dejon Daniels
Brittany, who is a fitness instructor, graduated from the University of Texas at Tyler. The fitness instructor has built a fitness empire of her own, and recently, the couple also bought a house worth $2 million in Kansas City.
The love between the two is beyond any words, and the couple has now moved in together, but the pair is yet to confirm their marriage, but we guess, eventually, we will hear the good news soon.
Patrick Mahomes Helps Veterans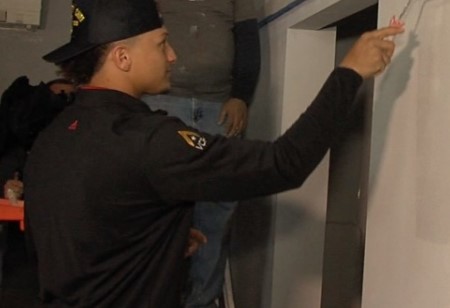 Patrick Mahomes helps build veterans house.
Source: ESPN
Patrick Mahomes is the hero on and off fields. Apparently, the 24-year-old Kansas City Chiefs quarterback is doing his side to help veterans. According to the sources, the NFL player is making a massive impact in his community by supporting Kansas City-area charities to improve the lives of children and provides transitional housing for U.S. Army veterans.
Patrick's '15 and The Mahomies Foundation' helps the men and women who served his country, and alongside 'The Veterans Community Project,' which builds houses for former army personnels and homeless veterans.
You May Also Like: Who is YouTuber Jaystation's Girlfriend?
Mahomes stated, "They give so much for us to be able to be where we are and be able to live the life that we live. For us to give back to them and give them somewhere where they can come back home, and have a stable home, and have a stable place for them to stay and live life is something that makes it the least that we do for them."
For more information on your favorite celebrities' lifestyle, stay tuned to Glamour Fame, and don't forget to sign up for the newsletter.
-->