Who is YouTuber Jaystation's Girlfriend?
Published Sun Jan 26 2020 By Chester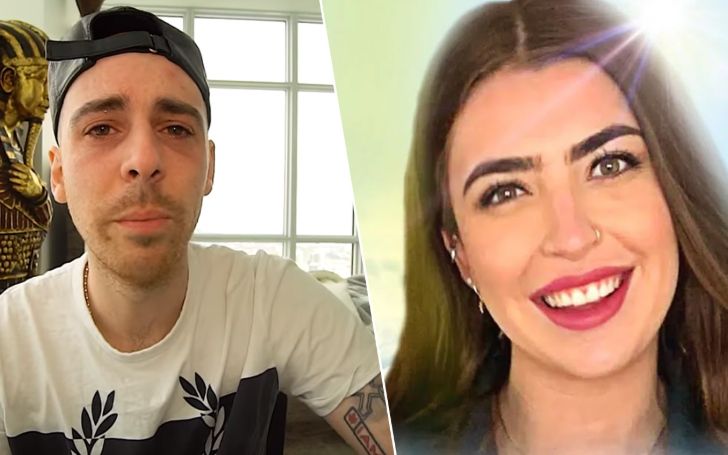 JayStation a YouTuber JayStation, a YouTuber with a gigantic fan base, shocked millions of his fans and followers posting a fake prank regarding the death of his girlfriend, Alexia.
Recently, on Tuesday, Youtuber Jason Ethier, aka 'Jaystation', took to his '5 million' filled Youtube channel and bewildered millions of fans posting a 4-minute-clip of his girlfriend Alexia passing out.
For those who are unfamiliar, Jason faked the death news of his girlfriend sharing, 'Alexia passed away while picking up some stuff for their youtube channel Dream Team.' Station reasoned her death, saying she collided with a car and left us all on Monday, January 20. What actually happened! and who's Alexa! , might be definitely popping inside your head, right? Hold on as we've got you covered.
Check Out: My Girlfriend Alexia Died... *Rest In Paradise*
Alexia is a YouTube vlogger who runs a channel with her boyfriend JayStation. The couple is recently making headlines after Ethier posted two Youtube clips where he shared condolence for his longtime girlfriend, all burst into tears and melancholy.
Jason starts 'acting' crying in front of the camera, saying, "last night we lost Alexia, and we've got a channel together called dream team, do watch her last ever five clips.
Check Out: Who Is Mattia Polibio Dating? Who Is His Girlfriend?
The video uploaded on January 21, 2020, already garnered more than Million views since upload. Following the first clip, the Viner then posted another clip that articulated going to fake Alexia's funeral.
Eventually, their followers speculated the fact which brought a whirlwind of dissing and mockery for the couple for such hilarious click-bait stunt.
Fans were not happy with the prank, as he was accused and disguised by fans for such applying such an unethical way to shoot videos for the sake of generating attraction on YouTube.
You May Like: Jeffree Star Breaks Up with Boyfriend Nathan Schwandt After Five Years of Relationship
Despite such disgusting pranks, the couple maintains a strong relationship when it comes to their fairytale part. As shortly after the despise post, they released another of their lovey-dovey themed vine from their youtube channel 'Dream Team'.
Check Out: 'CATFISHING MY BOYFRIEND TO SEE IF HE CHEATS!'
Much information about Alexa is not present on the Internet at the moment, which might be for the fake death news. However, you can get to know her much from their youtube channel Dream Team.

Information regarding her parents, the background is confidential from the public and yet to be covered by the media outlets as she's just getting prominence after the fake death news.
Don't Miss: Hannah Brown Declines She is Dating 'The Bachelor' Star Peter Weber
For more Television and Entertainment updates, visit Glamour Fame.
-->