Who Is Mattia Polibio Dating? Who Is His Girlfriend?
Published Sun Jan 26 2020 By Chester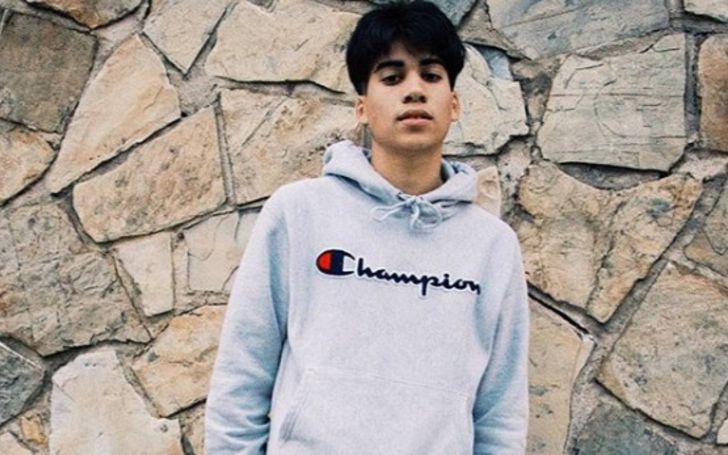 The 'Gen Z' persona Mattia Polibio who came to prominence for his hilarious and sarcastic videos on Tik-Tok is the star of his own world with Millions of fanbase. Learn either if the Polibio heart is hitched to someone special or not!
'Tik Tok' star Mattia Polibio gained prominence after his first video reached 100,000 likes. The short vine articulated him and friend sharing a lollipop with a caption which reads, "we're 100% straight don't get it twisted." After getting a major breakthrough from a normal boy to a celebrity star, it's obvious that he's been liked by millions of followers all over the world.
Despite all his interesting contents, the thing millions of fans are curious about is regarding the 16 years old star's affair, recent relationship rumors and love status? So, here we've presented you with the facts on what's really cooking.
Mattia Polibio is Under the Confusing Radar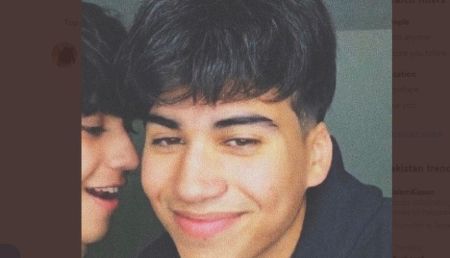 Despite such gigantic fanbase, overviewing his Instagram consists total 13 posts.
SOURCE: Instagram
Looking at the 16-year-old Polibio's social media accounts like Instagram & Facebook, there is no information regarding are details regarding the relationship details.
Check Out: Does Pokimane Have a Boyfriend? Get Details of Her Relationship Status!
However, recently on Jan 19, 2020, the internet is swirling around with the headline of Mattia dating LilHuddy's ex-girlfriend and Tik-Tok sensation Cynthia Parker.
Parker Denied but Mattia Contradicted their Love Fumes
Matia initially denied the rumours taking to her Instagram Live and shared she never talked to Mattia. But shortly Mattia was witnessed commenting on Cynthia clip where he shared he "watched her make the live."
Mattia bewildering post after Cynthia denied their relationship gossips.
SOURCE: TikTok Tea Time
As it was already making millions of their followers anxious questioning about their relationship status, both the Tik-Tok stars were spotted together at the social bash in Chicago.
Made Fans Believe They were into Relationship
The Tik-Tok clip where Justin Bieber's "Boyfriend" playing on background and Mattia lying over Cynthia made fan believe there was something 'cooking' between them.
Cynthia labelled their relationship saying it was 'just a thing'.
SOURCE: TikTok
The 15 years old sealed all the gossips, even after seeing so much, by labelling their relationship to 'just a thing'.
You May Like: Tik-Tok Star Charli D'Amelio Scandal - What's Up with That?
Fans were definitely not happy! Commenting harsh words some even accused Cynthia doing all this to envy her ex, Lil Huddy. No comments on those accusations - who loves to be fooled over a internet love couple over and over.
Check Out: Mattia Polibio TikTok Compilation (December 2019)
Nevertheless, on the positive side, social media platforms like TikTok has opened many doors of opportunities to explore in the outer world for those who were seeking a platform to expose their hidden talents. Artist like, Lil Nas X who set numerous prominent music record for the most standing single 'Old Town Road' on Billboard.
Don't Miss: TikTok is Reported to Rebrand Chinese Origins in the United States
We hope you enjoyed the article, stay tuned and updated for more interesting Entertainment articles on Glamour Fame.
-->