Hannah Brown Declines She is Dating 'The Bachelor' Star Peter Weber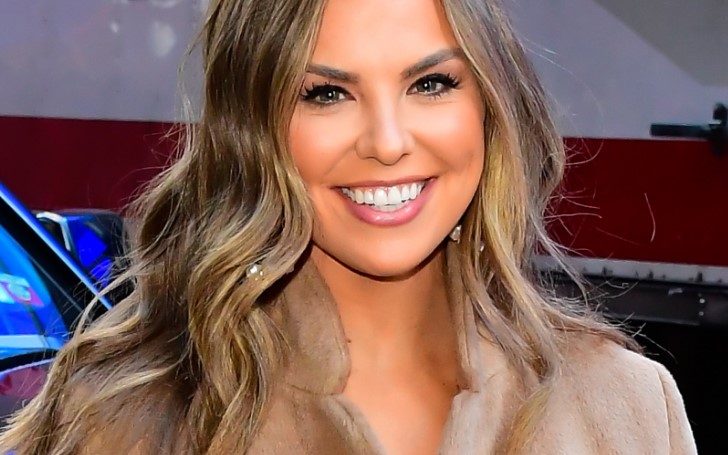 Hannah Brown declined all the rumors of her and Peter Weber dating.
We hope we don't have to stress the fact; there's a lot of going on the latest edition of Peter Weber's 'The Bachelor.' While many stories are unfolding, some rumors previously suggested Hannah Brown and Peter Weber are secretly dating.
Well, that speculation could not stay too long in the market, as 'The Bachelorette' alum, Hannah Brown squashed all rumors of her dating Weber and confirmed she is still single.
Watch: Watch Hannah Brown Dish on Whether It's REALLY Over With Peter Weber
Talking to one of the media outlets, Us Weekly, Hannah confirmed, "Am I dating anyone? Nope." the 25-year-old TV personality further added, "I don't know how to do it. That's been a conversation this week. I am like, I have got to figure this out, but I just like to sit at home in Pajamas!"
Also See: Caressa Suzzette Madden - Things You Should Know About Delonte West's Wife
While magician Peter, on the other hand, is playing mysteriously. Previously on one of the episodes, Weber was confident there will be no spoiler; neither people will have any clue. Of course, these words from Peter were enough for people to speculate his romance with Hannah.
Watch: Peter Weber and Hannah Brown Make Their Decision - The Bachelor
But again, Hannah declined all the rumors, and Peter is tight-lipped about the whole thing, which is, in fact, likely to spark more romance rumors between the two.
Also Read: Bertha Douglas Net Worth - How Much Is Boxer Buster Douglas and His Wife Worth?
Well, as Peter and host of the show confirmed previously, the ending is going to be unique this time, so people are bound to remain to speculate Hannah and Weber's romance, despite her claims she is still single.
For more information on your favorite celebrities' lifestyle, stay tuned to Glamour Fame, and don't forget to sign up for the newsletter.
-->