Caressa Suzzette Madden - Things You Should Know About Delonte West's Wife
Caressa Suzzette Madden, a name probably new for you, but she has been getting a lot of attention recently after Delonte West's video of him getting beaten up on the street surfaced on the internet.
Well, we can assume you are finding it hard to find the connection there, but Caressa is in the spotlight because she is the wife of the former NBA player, Delonte. There are some interesting facts you should know about the former NBA star's wife. So, without further ado, let's find out some intriguing facts about West's wife, Caressa Suzzette Madden.
Caressa Suzzette Madden is from Texas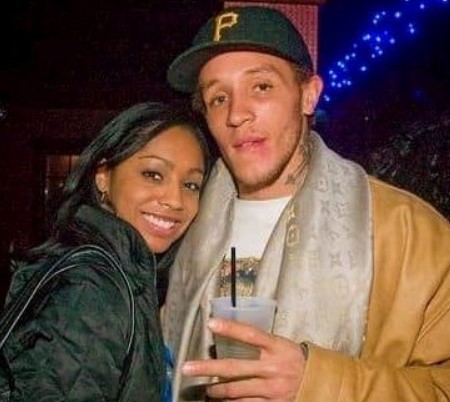 Caressa Suzzette Madden was born on May 13, 1988, in Dallas, Texas.
Source: Fabwags
Caressa Suzzette Madden is originally from Dallas, Texas. She was born on May 13, 1988. It's not clear how long she spent in Dallas, but according to some sources, Delonte's wife, but if we have to go by what information suggests, Caressa spent her childhood and a fair share of her adulthood in her hometown.
Caressa Suzzette Madden Moved to Washington.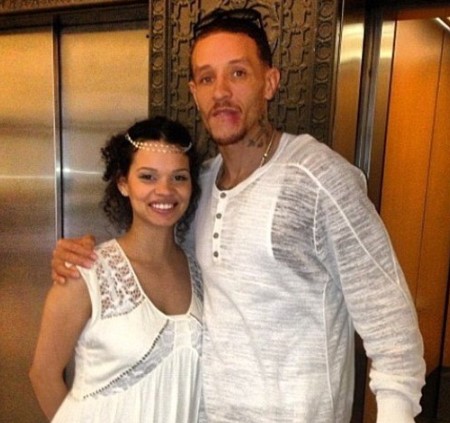 Caressa Suzzette Madden moved in with her husband Delonte West in his mansion in Washington.
Source: Earn The Necklace
It is speculated Caressa Suzzette Madden moved to Delonte West's mansion in Washington. However, it entails Caressa falling in love with Delonte. Their love story began when the two encountered each other at their mutual friend's party.
Also Read: Who Is Roger Mathews Dating after Divorce from Ex-Wife Jenni "JWoww" Farley?
Calling their love story made in heaven won't be completely wrong. Delonte, when he proposed Caressa, was already unemployed and finding it really hard even to bring food to the table. But Caressa never really cared and accepted his proposal of love.
Caressa Suzzette Madden and Delonte West Welcomed Their First Child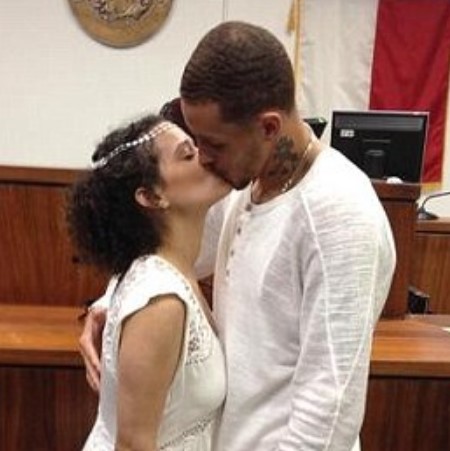 Caressa Suzzette Madden and Delonte West welcomed their first child, Cash West, in 2013.
Source: Daily Mail
As we know, Caressa Suzzette Madden accepted Delonte West's love and moved in with him in his mansion in Washington. Soon enough, the couple was expecting their first child. Sources claim, the former NBA player's financial status got so worse, he could not even afford heating for the house. Despite all the lows, the couple stayed strong and never left each other's side.
Also See: Some Interesting Facts to Know About the American YouTuber Dennis Roady
When Caressa Suzzette Madden was pregnant, the 38-year-old proposed to her for marriage with a piece of string from a jump rope he found, according to 'Earn the Necklace.' The couple finally got married in 2013 and shortly after giving birth to their son, Cash West.
Caressa Suzzette Madden is the Second Wife of Delonte West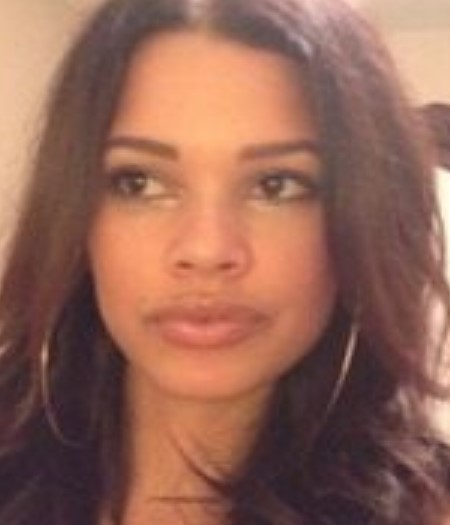 Caressa Suzzette Madden is the second wife of Delonte West. Previously, the former NBA player was married to Kimberly Awad.
Source: Fabwags
While we excluding the list of women Delonte West dated, we thought we should mention the name of his first wife. According to the records, Delonte was previously married to Kimberly Awad in 2009.
Reports suggest the former NBA player and Kimberly, who was born on 30th September 1985, were both met in Joseph's University, and later eloped and married in Nevada. However, their marriage lasted for only a month.
Recommended: Denise Milani and Husband Jerry Trlica - Are They Still Together?
By that time, Delonte was already going through a lot as he was diagnosed with bipolar disorder, which was only getting worse before he met Caressa, who kind of helped him pull himself up and tried to live healthy lives. However, the former NBA player still seems to struggle with his mental health as he was seen getting beat up on the street. You can check the full details here.
For more information on your favorite celebrities' lifestyles, stay tuned to Glamour Fame, and don't forget to sign up for the newsletter.
-->