Paul Chuckle Paid Tribute To His Brother Barry On The Year Anniversary Of His Death
Published Mon Aug 05 2019 By Travis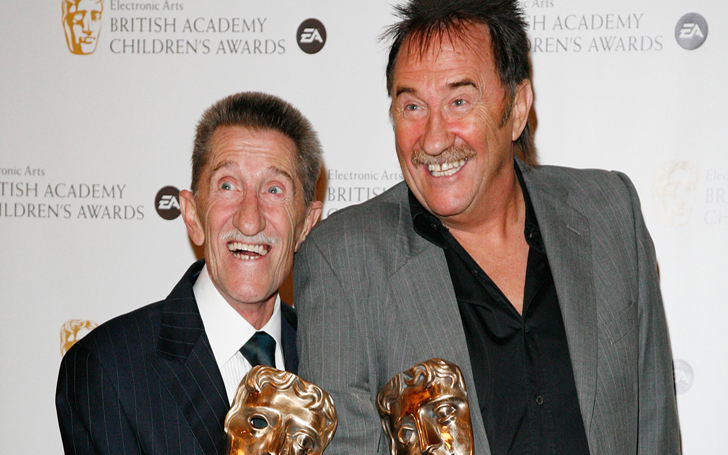 Barry Chuckle lost his life a year ago and Paul Chuckle paid a sweet tribute to his brother.
Barry Chuckle whose real name is Barry Elliot, died last year, and on the one year anniversary of his death, brother Paul Chuckle posted a tribute for his brother and "best friend." Barry was 73 years old when he finally breathe his final breath last year.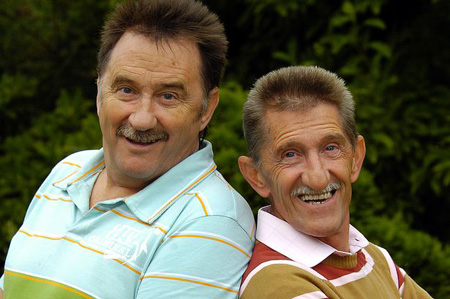 Paul and Barry were the comedic duos who appeared in BBC comedy show 'ChuckleVision' which started in 1987 with the two brothers finding fame on the show. ChuckleVision stopped airing on 2009 after a long 21 series run.
The younger brother took to Twitter, where he posted a sweet tribute to his brother. In the black and white photo posted on the social media site, the younger brother is seen leaning on his big bro and Barry standing there with his trademark smile. Paul captioned the photo, "I can't believe its been a year already," with the date of Barry's death at the end with a broken heart emoji.
Barry died on 5 August 2018 in his home alongside his wife; he passed away peacefully according to the manager Phil Dale. The funeral for the beloved comedian was held in Rotherham's New York Stadium where fans showed up in droves to commemorate the beloved comedian.
Barry is buried in Rotherham where he still rests today. At the time of his death, Paul said, "I've not just lost my brother, I've lost my theatrical partner of many, many years and my very best friend."
Watch: Rotherham pays tribute to Barry Chuckle
After Barry's death, the manager for the comedian said, "It is with great sadness that the family announce that Barry passed away peacefully at his home surrounded by his wife Ann and all his family." The manager continued, "The family would like to express their thanks to the many people who have been fans of the Chuckle Brothers, and they know that they will share in part the great, great loss they feel."
Also Read: Stan Lee Will Have Street Named After Him In New York
The children's entertainer passed away a year ago, and the world lost a true gem of an artist. The loss is felt more by no one else than his little brother who recently suffered another loss of his older sibling Jimmy Patton.
Also Read: An Up and Coming Basketball star Deante Strickland Shot and Killed by his Own Sister
Barry was a great performer and a really lovely human being, and we are with Paul, feeling the loss of his big brother.
-->