Who are Paul Mescal's Parents? Learn About His Family Life Here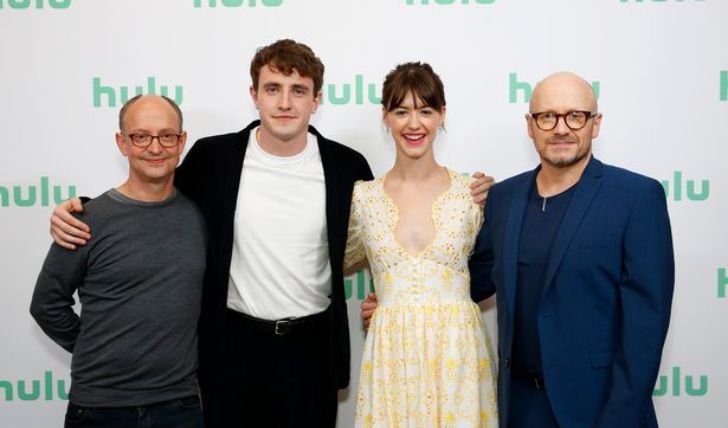 Paul Mescal's Parents and His Family Life: Learn All the Details Here!
Paul Mescal hasn't made his big-screen debut yet, but the actor is already counted amongst the fastest-rising names. Thanks to his terrific BAFTA win early this year, Mescal has risen to overnight fame. The Irish actor had won two Gold Derby TV Awards last year for his role in Normal People.
As the actor took home the prestigious BAFTA for best actor on the 6th of June, he mentions he called his family to break the news. Mescal was born on 2 February 1996, in Maynooth, County Kildare. Mescal's parents are part delighted and part emotional of their son's accomplishments. Continue reading to learn more.
Paul Mescal's Parents Emotional After Their Son's Epic Victory!
The Normal People star was born to his father, Paul Mescal Sr, a school teacher and a former actor, and mother, Dearbhla, who worked as a Garda officer. Paul grew up with two younger siblings, a brother named Donnacha and a sister named Nell. Paul's sister, who goes by @nellmescal on Instagram, is a professional singer.
Mescal's father reveals the whole family was emotional after his son's epic win.
Photo Source: Mirror
After the actor's epic win, Paul Sr spoke on the Marty Morrissey Show on RTE Radio 1. "We were all quite emotional, it was a great event," said the actor's father. Holding the BAFTA, Paul thanked his co-star Daisy Edgar-Jones and remembered his parents.
Check Out: Who are Jharrel Jerome's Parents? Learn About His Family Life Here
The 25-year-old star said, "I'm probably forgetting people, and I'm incredibly nervous, so erm, my mum and dad at home, I love you." Paul's mother is still rubbing her eyes in disbelief. The former cop commemorated her son's 25th birthday last year. Dearbhla said she has been seeing her son via a 'strangers' lens.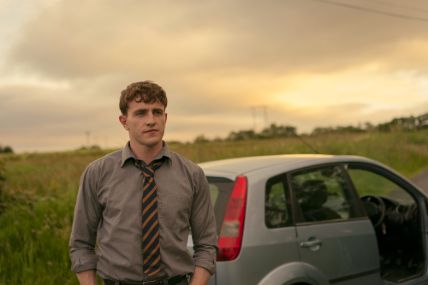 Mescal, no longer on social media. The star doesn't want to get sucked into comments.
Photo Source: Paper Mag
The Irish actor grew up in a close-knitted family. The star took to his Instagram to celebrate his grandparents' 54 years of togetherness. "54 years married today! I can't cope," wrote Paul, followed by emotional emojis. The actor has since then dumped social media. He doesn't want 'getting sucked into comments,' as per reports.
Paul Mescal's Film Debut to Receive its World Premiere!
Mescal is set to make his film debut in the upcoming The Lost Daughter. Directed by Maggie Gyllenhaal, the film will receive its world premiere at the Venice International Film Festival in September. Its ensemble cast includes big names like Oliva Colman, Dakota Johnson, Ed Harris, and Peter Sarsgaard.
Mescal's film debut will receive its world premiere at Venice Film Festival.
Photo Source: Wiki Celebs
The Maynooth-born actor has taken signed several projects. God's Creature, Carmen, Bring them Down, and Foe are some upcoming projects in which Mescal will be starring in important roles. But the question that remains at the end is whether Mescal is ready for the outpouring attention.
Don't Miss: Katie Ledecky's Parents: Learn About Them Here.
In his interview with GQ Magazine, the actor described what it is like to be at the center of attention. He quotes, "Brutal if I am honest with you. Totally brutal." Mescal had also mentioned a secret girlfriend who had come to his life as a savior. It was recently discovered that the mystery woman is Phoebe Bridgers.
For more information and news on your favorite stars, stay connected to Glamour Fame.
-->