Peaky Blinders Season Five Release Date Is Officially Confirmed
Published Fri Aug 09 2019 By Eden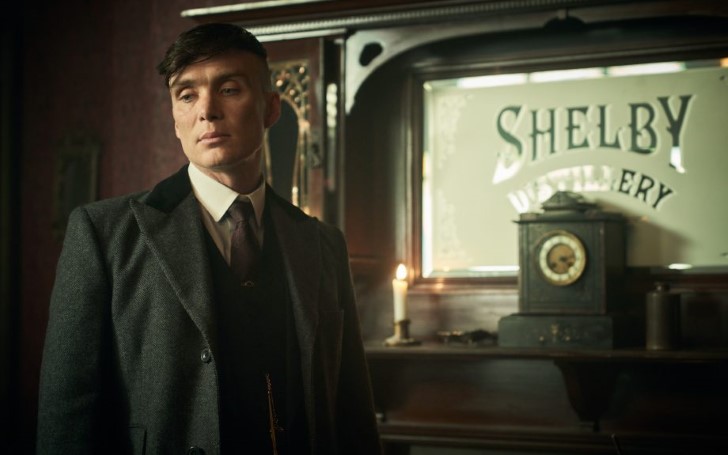 The much loved gangster drama series 'Peaky Blinders' finally reveals the release date for the fifth season.
'Peaky Blinders' is set to return to BBC1 on 25th August at 9 PM GMT.
One of the new faces in the show is confirmed to be Anya Taylor-Joy. Likewise, the right wing MP, 'Oswald Mosley' is set to be played by Sam Claflin.
Watch: Peaky Blinders Series 5 Trailer - BBC
Season 5 trailer is certainly intriguing to say the least. In the trailer 'Tommy Shelby' says, "There is God, and there are the Peaky Blinders. We own the ropes. Who's gonna hang us now, eh?"
Season five follows the explosive finale of the fourth season and it shall provide us our first glimpse of 'Tommy Shelby MP'. The story is set two years into the future following last season's incidents.
The fifth season tackles the aftermath of the Wall Street Crash, a new Scottish razor gang, as well as the rise of fascism with Oswald Mosley.
The official plot synopsis reads: "Series five of Steven Knight's crime family saga finds the world thrown into turmoil by the financial crash of 1929. Opportunity and misfortune are everywhere.
"When Tommy Shelby MP (Cillian Murphy) is approached by a charismatic politician with a bold vision for Britain, he realizes that his response will affect not just his family's future but that of the entire nation."
Also Read: Peaky Blinders star Karl Sheils Dies at the age of 47
Meanwhile, the show creator Steven Knight said, "I personally believe – and I think everybody involved believes – that this is the best series yet, for all sorts of reasons. There's a lot going on, there's a lot of bells ringing, there's a lot of conflict happening."
Check Out: PEAKY BLINDERS Season 4 Review
With two more seasons on the horizon, we kind of carry an idea where we're at as the fifth season opens. Tommy Shelby is now a Member of Parliament for Birmingham South as Right Honourable Thomas Shelby. He is set to square off against the leader of the British Union of fascists, Mosley.
The trailer shows Mosley telling Tommy he's "come to my attention". In the mean time, it remains to be seen what will happen to the family business. Likewise, the suspiciously dead body Tommy's cradling by the wreckage of a burning car - whose could it be? We'll get answers to everything very shortly.
-->