Peep Show To Get A US Remake With Gender Reversed Lead Roles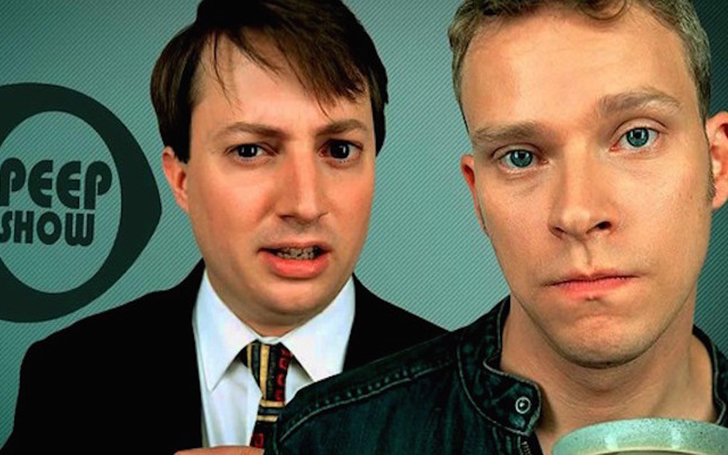 The U.S. adaptation of the hit comedy British sitcom 'Peep Show' is already in development.
The famous British comedy sitcom 'Peep Show' is all set to make the U.S. adaptation, it is already in making with a complete twist. The U.S. adaptation decided to go with the idea of complete gender-reversed lead roles.
Peep Show aired for 9 seasons in the UK from 2003 to 2015 making it the Channel 4 longest ever running comedy show which was created by Jesse Armstrong and Sam Bain.
'Peep Show' being remade with female lead actors
Source: Far Out Magazine
The show's co-creator, Bain said that the TV series is in development at FX network in the U.S and is getting gender role reversed. Sam revealed the news about the show's development while talking about diversity.
"People sometimes ask if I look at my earlier work differently now – whether my shows would have been better if they had been more diverse. What would Peep Show have been like with women as the two leads? It's a great question – and it's one I'll shortly have the answer to because there is a script in development for a U.S. Peep Show with two female leads. It's at FX Networks and it will be written by top comedy brain Karey Dornetto."
As Bain said, Karey Dornetto will be responsible for the American adaptation of the show. So far, the network is more concerned on scriptwriting and is yet to decide the casts.
See Also: Sophie Turner Says Game of Thrones Petition To Remake Season 8 Is 'Disrespectful'

Karey Dornetto, if you don't know is an American screenwriter known for her work on TV series such as 'South Park', 'Community', 'Arrested Development' and 'Portlandia'. She also wrote the script for the feature-length-film 'Addicted to Fresno'.
While talking about the originals, The first person perspective (FPP) TV comedy show starred David Mitchell as Mark Corrigan who was a socially awkward loan manager.
His partner in crime was Robert Webb as Jeremy Usborne; a completely immature, unemployed musician. The show also featured Oscar-winner Olivia Colman, Isy Suttie, and Matt King.
Watch: Peep Show Clip
However, this won't be the first time a US adaptation of the show has been attempted. In 2008, Spike TV gave it a shot that did not work out and after that in 2016, Starz tried to remake the series but failed.
Read Also: BBC Set To Remake Popular Drama 'Life on Mars' For Chinese Viewers

Hopefully, this time we will get to see the U.S. adaptations of the 'Peep Show' with reversed gender roles as we are certain that the show is already in development.
-->