Pete Davidson Asking Fans to Sign $1 Million NDA Contract Before Comedy Shows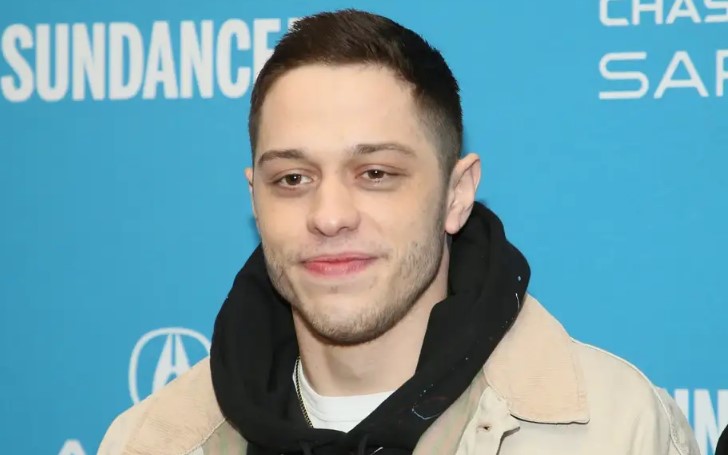 If you are attending Pete Davidson's show, you can't comment or have an opinion about it and share it on social media.
Ever heard of being penalized for sharing jokes you heard on some open sessions or stand-up comedy shows? Well, if you are a fan of Ariana Grande's Ex - Pete Davidson, or let's say planning to go on his show, be careful.
The 'Big Time Adolescence' star Pete Davidson is asking his fans to sign a $1 million NDA contract before attending his stand-up shows.
Watch: Pete Davidson Stand Up
Recently, at one of the SNL star's shows at the Sydney Goldstein Theater, fans were asked to sign a lengthy agreement, which forbids them from sharing the content of his shows to any media platforms.
Let alone tweeting the content, the one signing the contract were forbidden from sharing their opinions about his show as well. One of the attendees of the show, Stacy Young, posted a picture of Pete's contract on her Facebook.
The contract read, " the individual shall not give any interviews, offer any opinions or critiques, or otherwise participate by any means or in any form whatsoever (including by not limited to blogs, Twitter, Facebook, YouTube, Instagram, or any other social networking or other websites whether no existing or hereafter created."
Watch: Pete Davidson - Gotham Comedy Club (Stand Up Comedy)
Young commented, "I didn't want to sign it because it was basically saying that I wasn't able to comment on it or have an opinion. The most you could say is 'no comment.'"
Since Stacy refused to sign the NDA emailed to her from the venue, the organizers gave her a full refund but failed to mention why they are doing anything like that.
Young said, "I called the box office and wondered if it was for a special, but they didn't have any information. The fine for breaking said NDA was a whopping one million bucks." No one from the 'SNL' team has commented on this so far.
For more information on your favorite celebrities' lifestyle, stay tuned to Glamour Fame, and don't forget to sign up for the newsletter.
-->