Phil Donahue Wife - Some Facts to Know About His Married Life
Phil Donahue is an American media personality, who was born on December 21, 1935. The media personality, however, is known for many works in the field of media. He is a writer, film producer, and also the creator and host of 'The Phil Donahue Show.' At the age of 84, he is actively working, which is just inspirational for many of us.
Phil's (born Phillip John Donahue) first-ever show, 'Donahue,' which included the participation of live audiences, ran for 29 years. The inception and filming of the show began from Dayton, Ohio, which concluded in New York in 1996.
Many of us, who are more leaned towards political affairs, know Phil better as his shows often concentrated on issues with differences between liberals and conservatives in the United States. His influence is apparent as he is known as the 'King of the daytime talk show.
You Might Like: Matt Keough Wife - Find Out About Late All-Star Picther's Married Life
As you can see clearly, he is one of the best we have, and we love him for all the things he did as the media personality. But have you ever wondered about his personal life? Like if he is married or has any kid? We will try to find just that here, stick with us.
Phil Donahue Wife - Details of His Married Life
Phil Donahue is married to actress wife, Marlo Thomas. The couple tied the knots in 1980 and was the instant power couple. The pair is now married for more than 40 years, and it seems they fell in love just yesterday, it's fresh, the couple is, still, deeply in love with each other.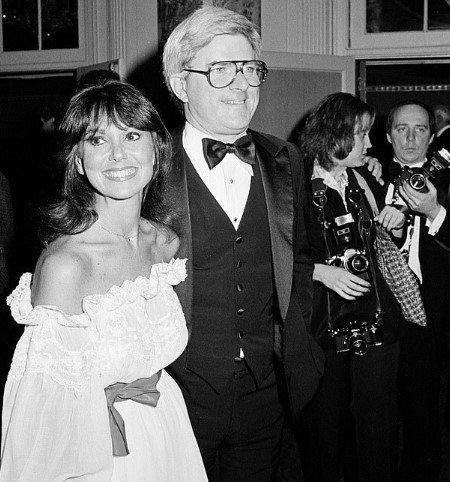 Phil Donahue is married to actress wife, Marlo Thomas, for more than four decades.
Photo Source: Daily Mail
Everyone wants to know the secret of their unfailing relationship. So, to answer all those questions, the couple revealed a few things about how they are still going so strong after four decades. We know you all are already excited for the secret sauce! Let's hear from the couple themselves.
Also See: Jonathan Taylor Thomas Wife - Is the 90s Teen Heartthrob Married?
The secret sauce that we all have been looking for came in a package, with more than forty couples revealing what keeping them stick together. While other forty are, indeed, fascinating, Phil and Marlo's story what won our heart.
Phil Donahue and Marlo Thomas' Secret Sauce to a Successful Marriage
So, according to them, Just like any other couple, the two were trying to find the secret sauce to a successful marriage. Here's what Thomas said, everything on her own words.
Marlo said, "When we marry, we promise to love and devotion, but no wedding vow can prepare us for the unexpected. We started to wonder if there really is a secret sauce to a successful marriage. And that's when we decided to break an ironclad rule of our marriage – for the first time, ever – and decided to work on a project together."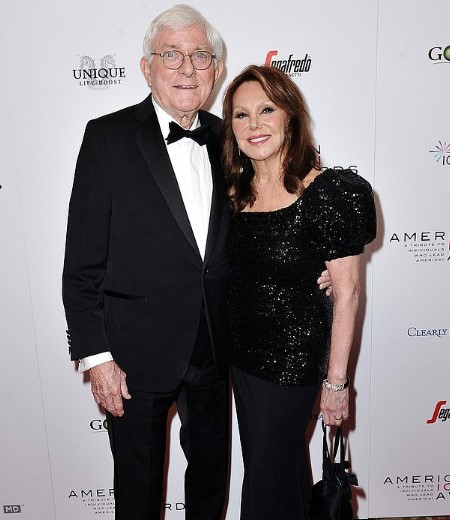 Phil Donahue and Marlo Thomas shared the secret of their successful marriage on the April/May issue of 'AARP' magazine, a project couple runs together.
Photo Source: Daily Mail
Thomas further added, "We often forget we're at our best when we're holding the hand – and having the back – of someone we care about." Well, there you have it, as simple it sounds, which is, in fact, is simple too unless we make it complicated. But real problems come when we complicate the simplest of things.
Everything in life is simple if you take it that way, or it is always going to be complicated, no matter how hard you try if you don't have the clarity. Don't doubt simple, don't underestimate simple. 'Simple' is the most powerful thing in this world right now!
Furthermore, it's all about understanding the person, and taking care of each other, just like Marlo said. Life is beautiful, don't try to complicate everything. This story really touched us and enlightened us with simple words. Thank you, beautiful couple, Phil Donahue and Marlo Thomas.
You May Also Like: Charles Barkley Wife - Is the Former Professional Basketball Player Still Married?
For more information on your favorite celebrities' lifestyle, stay tuned to Glamour Fame, and don't forget to sign up for the newsletter.
-->