How old is Phoebe Adele Gates? Is she Dating? All Details here
Published Fri Jul 01 2022 By sujan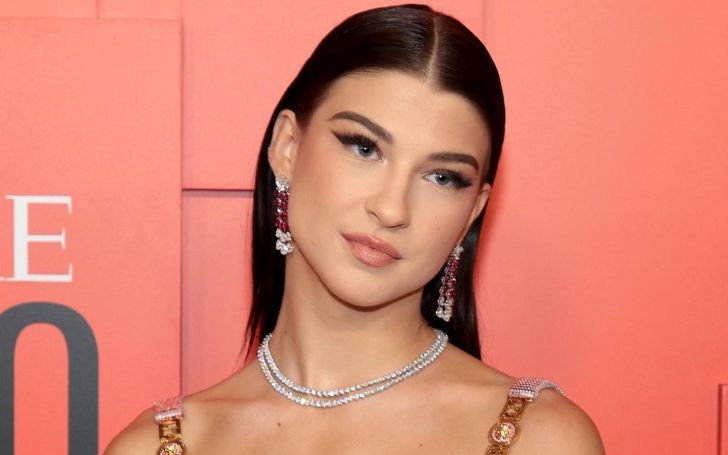 Know who Phoebe Adele Gates is? Is she single? And details concerning her personal life are here in this article.
Phoebe Adele Gates is one of the well-known star children who has been in the public eye since she was born due to the enormous success that her father, Bill Gates, has achieved. Since Phoebe is the daughter of one of the wealthiest men in the world, it is not surprising that she had a comfortable upbringing. But in addition to that, Mr. Gates imposed several stringent guidelines on his kids. Phoebe, who is just stunning, came into the world on September 14th, 2002, in Seattle, Washington.
Melinda Gates, Phoebe's mother, is one of the many influential philanthropists working worldwide. Phoebe has an identity as a highly educated person with a Stanford University degree. This is in addition to all the exposure that comes with being the daughter of one of the world's richest men. Phoebe was raised alongside her two elder siblings, Rory John Gates, born on the 23rd of March 1999, and Jennifer Katharine Gates, born on the 26th of April 1996. Phoebe's family is considered one of the world's wealthiest families.
In addition, people are curious about Phoebe Adele Gates' partner and her love life, which is one of the other things that are drawing a lot of interest. In the next article, we will investigate her biography in great detail, including topics such as her education, net worth, and a variety of other little-known information. This article is focused on her love life and relationship details. Let's get started.
Is Phoebe Adele Gates Single? Her Relationship Details
The 20-year-old lady and her boyfriend, Chaz Flynn, have been together for more than a couple of years and have a wonderful connection. Phoebe's past Instagram pictures made it evident that they have been together since mid-2019, even though the couple had never revealed when they started dating. In August 2019, the cute couple was observed having a good time on a boat ride in Hood Canal with a few of their close pals.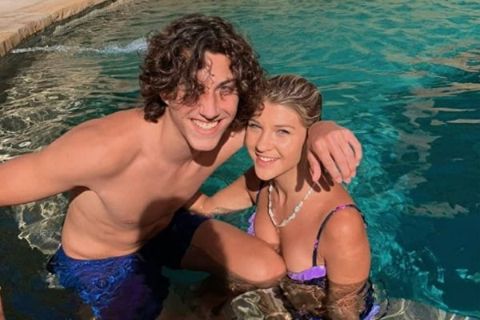 Image: Phoebe Adele Gates with her boyfriend, Chaz Flynn
Source: Google
She sends images to her boyfriend regularly, and they exchange them for various reasons. On July 8, 2020, she shared a selfie on social media showing herself and her boyfriend enjoying her boyfriend's birthday. Phoebe wished her love a "happy birthday" and typed it in the photo caption.
You May Also Like to Know: Who is Dannielynn Birkhead's Father? Learn about her Family here!
It would appear that the two are enjoying their time together as a couple. In addition, Phoebe's boyfriend, Chaz, is currently attending the University of San Diego and plans to earn his degree there in 2025. For some reason, Phoebe has deleted the pictures of them enjoying themselves together but fears not any information related to them being separated is not out, and we can say that they are still in the growing phase, so maybe they want to stay low regarding their relationship and make it private rather than public.
Phoebe Adele Gates And Her Siblings Followed Rules at Home
Even though their father was one of the most influential figures in the history of technology, they were expected to abide by the family norms. The children of Bill Gates did not get their very first cell phones until they were 14 years old. When they first started using phones, they were strictly forbidden from bringing them to bed with them and using them while eating. Additionally, they were not permitted to use their phones at the dining table.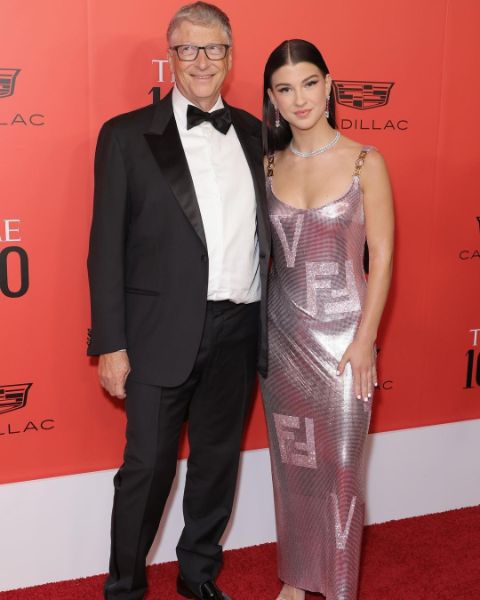 Image: Phoebe Adele Gates with her dad, Bill Gates
Source: Instagram @pheebeegates
In 2017, Gates stated in an interview with the Mirror, "We don't have cell phones at the table when we are having a meal. We didn't give our kids cell phones until they were 14, and they complained because other kids received them sooner."
Don't miss: Who Is Rebel Wilson's New Girlfriend, Ramona Agruma?
For more news and information related to your favorite celebrity, stay connected to Glamour Fame.
-->