Who is Dannielynn Birkhead's Father? Learn about her Family here
Published Mon Jun 20 2022 By sujan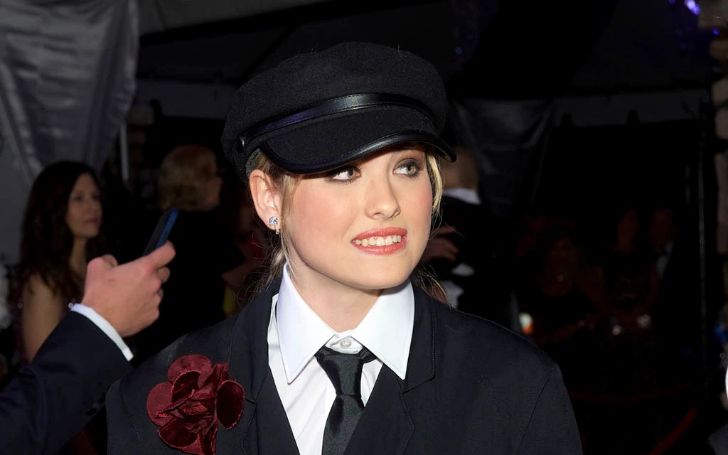 Know Who Dannielynn Birkhead's father is? And the details concerning her and her family are here in this article.
Dannielynn Birkhead's father, Larry Birkhead, was born to Nancy and Larry L. Birkhead on the 22nd of January, 1973, in Louisville, Kentucky, in the United States of America. He is one of two children; his sister is Angela Heuser, and he has a twin brother named Lewis. In addition to that, he has a step-sister named Judy. Doss High School in Louisville was his high school of choice, and he completed his education at the University of Louisville. He is a recognizable figure in the world of reality television.
He is one of the pioneers in the field. He began his career by appearing in several different television series and a few films. When Larry first met Anna Nicole Smith in May 2004, they attended a Kentucky Derby event. Larry was working as a freelance photographer in Louisville at the time. Anna Nicole was a well-known name in the entertainment industry, having worked as a model, actress, and television personality in the United States. Later they went on their separate ways.
People are eager to know about the Dannielynn Birkhead paternity case. Don't worry. We are here to provide a piece reliable information concerning Dannielynn's parents and how his name is changed. Without any delay, let's get started.
Dannielynn Birkhead's Real Parents Details
Vickie Lynn Marshall, also known as Anna Nicole Smith, had a baby on September 7, 2006. On her birth certificate, the baby's name was Dannielynn. As per the baby's birth certificate, the parents were Vickie Lynn Marshall (Smith) and her live-in boyfriend, Howard K. Stern. Ex-boyfriend Larry Birkhead, a photographer, said that Smith had given birth to his child. Birkhead initiated a paternity claim after Smith gave birth.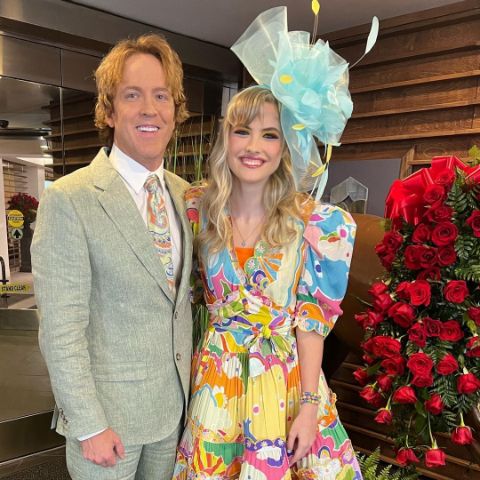 Image: Dannielynn Smith with her dad Larry Birkhead
Source: Instagram @larryanddannielynn
Some of the men who claimed to be the fathers of Smith's daughter, Dannielynn Smith, included Birkhead, Stern, Alexander Denk, Mark Hatten, and Frédéric Prinz von Anhalt. Though his name appeared on her birth certificate, no one knew whether Stern was the biological father of this child. Since Smith's estate had millions of dollars at stake, a California court had to determine who the child's father was.
You May Also Want to Know: Who is Charithra Chandran? Is the 'Bridgerton' Star Dating?
Stern revealed to CNN's Larry King that he was the father of Smith's newborn daughter on September 26, 2006, when he was vacationing in the Bahamas. On April 10, 2007, Michael Baird, who had examined the results of a March 21 DNA test, verified that Birkhead was the infant's father.
In May 2019, the teenager attended the 2019 Kentucky Derby with her dad to pay tribute to her late mom.
Dannielynn Birkhead's Parents Changed Her Birth Name
According to a copy of her second birth certificate, which was made public on October 11th, the infant was given a new name and registered as Dannielynn Hope Marshall Stern on October 9, 2006. In the documents, the infant was referred to as Hannah Rose Marshall Stern from September 7 to October 11, 2006.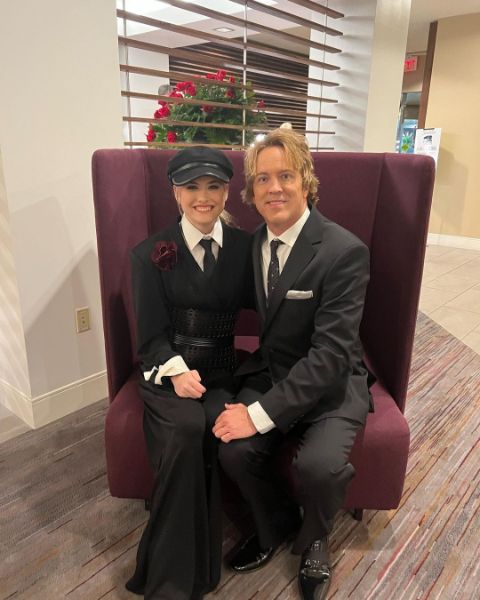 Image: Dannielynn Birkhead's name was changed after her first birth certificate
Source: Instagram @larryanddannielynn
Dannielynn's late mother's ex-boyfriend G. Ben Thompson, a South Carolina real estate entrepreneur, claims that following the birth of their daughter, Smith requested that he be listed as the father, but he declined to do so. Thompson had a vasectomy, so he wasn't sure whether the kid was his. Stern is identified as the father on an earlier certificate, but a Bahamian lawyer signed his name instead of Stern.
Don't miss: Ashley Judd Reveals Naomi Judd Died of Self-Inflicted Firearm Wound.
The birth certificate was no longer valid; therefore, a new one was requested, and a DNA test was performed to determine the father's identity. By giving his daughter Dannielynn Hope Marshall Birkhead his last name and renaming her, Birkhead proved his paternity in April 2007.
For more news and information related to your favorite celebrity, stay connected to Glamour Fame.
-->