Who is Pink's Daughter? Learn all About Her Here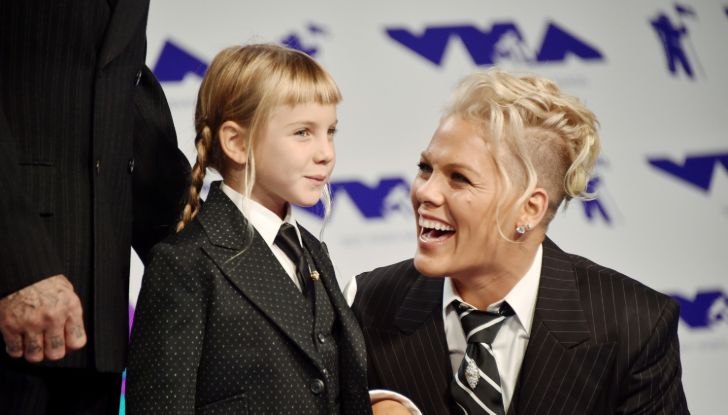 Pink's Daughter Has Been Turning Heads at 9: Learn All the Details on the Star's Child!
You'd be lying if you say you haven't quaver along with Pink's single Just give me a Reason back in 2013 or shake a leg on her, So What. The Pennsylvania-born singer/songwriter's releases have been some of our favorites over the years. Born Alecia Beth Moore, she was originally a member of the girl band Choice but found greater success in her solo endeavor.
A three Grammy-winning singer, Pink's bumpy relationship with her husband Carey Hart, a motocross racer, is no secret. Thankfully for the pop singer, she has birthed an exact copy and possibly a brighter upcoming star, with whom she'd always share an affectionate bond. Pink's daughter Willow Sage Hart has it all and boasts talents as good as her mother, and do note, she is only 9. More details follow below on the young star.
Willow Sage Joins Her Mother, Pink, in An Emotional Aerial Performance!
No wonder Willow is Pink's favorite of her two children, and the pop star has no qualms admitting it. Pink calls Willow her twin and say she put all her heart into just choosing her daughter's name. 'Willow is my favorite tree and Sage means, cleansing and sacred,' says the singer.
Willow Sage has previously starred in her mother Pink's track 'Cover Me In Sunshine.'
Photo Source: Et Canada
Previous to this heart-melting performance at the Billboard Music Award, Willow has accompanied her mother in her track Cover Me in Sunshine. Showcasing their amazing bond and affinity, the mother-daughter duo gave a chilling aerial performance on the Billboard Music award on May 24.
Check Out: Who is the Daughter of Olympia Dukakis? Find All the Details Here
Sure, the audiences applauded Pink, but Willow definitely stole the whole performance and the night with that gravity-defying movements. But too bad for little Sage's fans, her mother reveals, she is not interested in a career in Hollywood despite her terrific singing and dancing skills.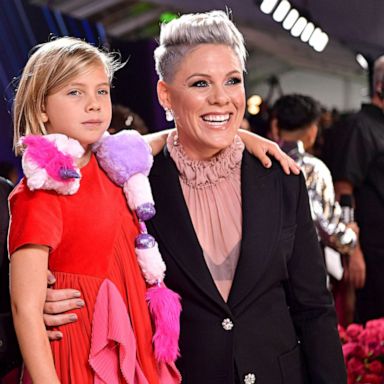 Pink's daughter Willow Sage, 9, is not interested in a career in Hollywood.
Photo Source: Good Morning America
Following the Music Awards, Pink told USA Today, "It's not her dream, All I Know So Far; she wants to go to the Culinary Institute of America and become a baker in New York." The singer also shares a son Jameson, 4, with her husband, Hart.
"You End Up Fixing Yourself; You Can't Fix Other People," Pink On Her Long Marriage!
Pink and Carey got hitched on January 7, 2006, in Costa Rica and have been on a rollercoaster relationship since then, splitting at a time and rekindling soon. The duo have kept it honest and candid, though, and now we can get a closer look at their marriage, thanks to the new Amazon Prime Video documentary, All I Know So Far, where they've shared up and down of their marriage.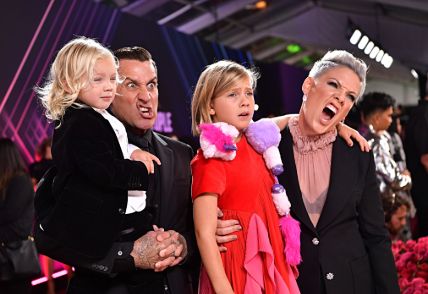 Get a closer look at Pink and her husband Hart's relationship on Amazon Prime Video 'All I Know So Far.'
Photo Source: Wonder Wall
After dating a long list of musicians like Todd Morse, Tommy Lee, Joey Fatone, Treach, and so on, Pink has decided her husband is the one, as she told People, that she and her husband have agreed on the 'no quit policy' when it comes to their marriage.
Recommended: Who is Billy Beane's Daughter? Learn all About Her Here
"Long-term relationships are not easy, You have to end up fixing yourself; you can't fix the other person." Pink told People magazine. The couple received much adoration last year as pictures of their eye-catching colorful mansion in Santa Barbara went viral.
For more information and news on your favorite stars, stay connected to Glamour Fame.
-->