Who is Billy Beane's Daughter? Learn all About Her Here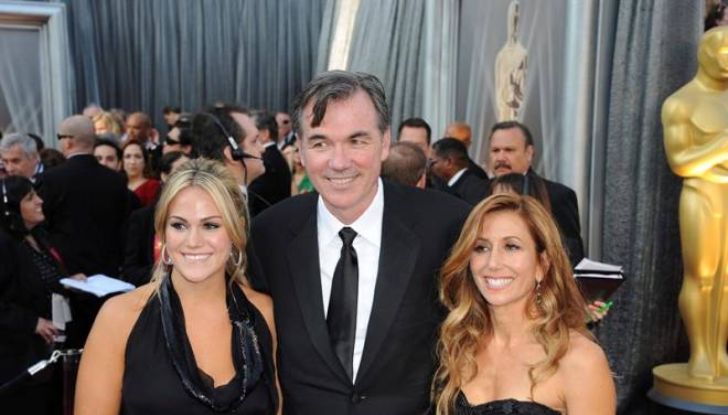 Who is Billy Beane's Daughter? Find out the complete details here!
Billy Beane is considered a reformist for bringing a revolutionary and inclusive change in Major League Baseball (MLB) in 2002. Under him, the Oakland Athletics won seven division titles, gave the six most wins in baseball, all while spending the least dollars.
Executive vice president of baseball operation and a minority owner of Athletics today, Billy has proved a trailblazer in the use of data analytics to make use of the undervalued players. Continue reading as we bring to you this revolutionary GM's family info.
Who is Billy Beane's Daughter?
During his career as a player, Billy was newly married to his high school sweetheart Cathy Sturdivant, with whom he had his first daughter Casey Beane.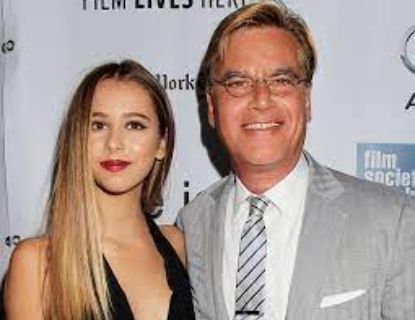 Billy Beane's daughter Casey was portrayed by actress Kerris Dorsey in the movie Moneyball in 2011.
Photo Source: Line
Billy Beane's revolutionary accomplishment was cinematized in 2011 "Money Ball", portrayed by Brad Pitt in the movie, it ensured billy his due fame outside of the sports world.
Actress Kerris Dorsey played Bill's firstborn Casey, the movie presented the father-daughter relationship dynamic in an affectionate light.
Also See: Who is Patrick Surtain's Wife? Here's What We Know About His Married Life
The icon's daughter has deliberately kept away from the limelight all these years. As per sources, she graduated from Kenyon College in Ohio and currently works as an associate at the finance and accounting department in Illinois.
Billy Beane's Second Family!
Originally a professional baseball player, Billy has played for franchises like New York Mets, Minnesota Twins, Detroit Tigers. Following limited success playing in the field for years, Beane opted for a career behind his team, which turned out to be the best decision for him and for a larger benefit.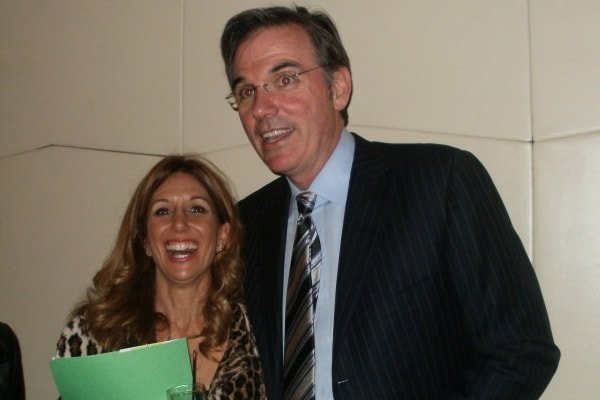 Billy Beane's married his second wife Tara in 1999 and has a twin with her.
Photo Source: ABTC
Following his divorce from Cathy, Billy married a longtime friend Tara Beane, with whom he has a twin, namely Brayden Beane, and Tinsley Beane.
Do Check: Bill And Melinda Gates Ending Their Relationship After 34 Years Together
Unlike a bitter bond that most would've anticipated, Casey Beane is said to have a healthy relationship with her stepmother and siblings. Casey, 29 this year, is often seen vacationing with her father's second family.
Billy Beane's Ultimate Victory!
After struggling for years playing mostly for minor leagues, Billy was not able to deliver the same performance he had given during his college career.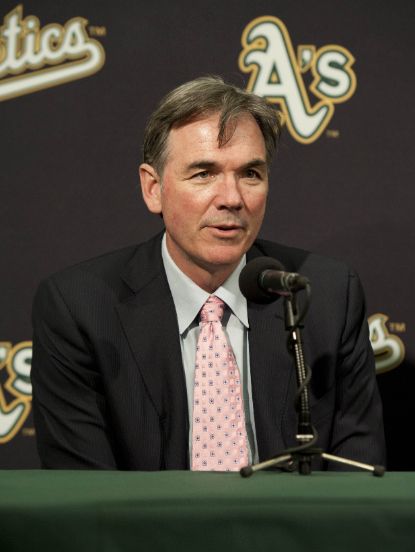 Billy Beane played baseball for many years before taking on his executive career in 1990.
Photo Source: USA Today
He gave up on his field career in 1990 and became a scout for the A's, gradually qualifying for the General manager position in 1997. Since the onset of his executive career, Billy was working with Sandy Anderson, an early settler of analytics and A's GM prior to Billy.
Intrigued by the use of data analytics to evaluate players, Billy pushed forth the power of statistics to build and manage the most cost-effective team in the 2002 season, a strategy that was first frowned upon by many franchises until its groundbreaking success for consecutive years.
Check Out: Nicki Minaj's Plastic Surgery: Learn All the Details Here
Billy's approach won him many accolades including two Major league baseball executives of the year and the Sporting news executive of the years.
For more information and news on your favorite stars, stay connected to Glamour Fame.
-->