What is Billy Beane's Net Worth in 2021? Find All the Details Here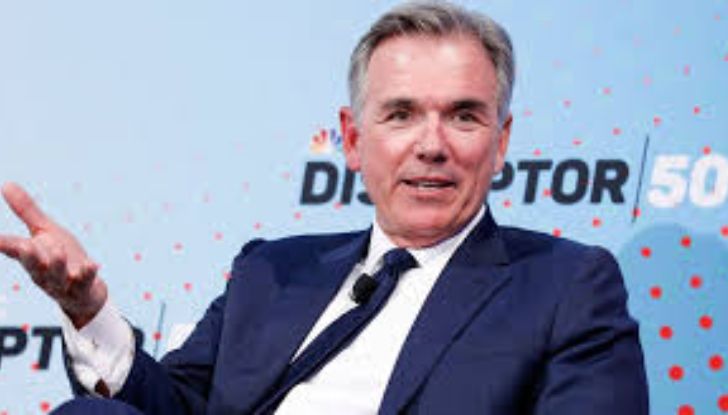 Billy Beane's Net Worth In 2021; A Complete Analysis Of His Income And Its Sources!
Former American professional baseball player Billy Beane garnered greater fame working behind the team than playing with them on the field. A veteran in Oakland Athletics, he became a highly sought General Manager in Major League Baseball (MLB) after his analytical method for hiring players saw great results in the early 2000s.
Born as William Lamar Beane III on March 29, 1962, he is professionally known as Billy Beane in Orlando, Florida. With his statistical method, which was later called a revolutionary step, Billy thrashed baseball's staunch fundamentals and made the game a lot fairer and inclusive. Continue reading as we bring you details of Billy's staggering net worth in 2021.
Billy Beane's Colossal Net Worth!
After limited success playing in the field for Minnesota Twins, Detroit Tigers, and Oakland Athletics, Billy Beane gave up his career as a player in 1990 and instead made the conscious decision of working behind his team.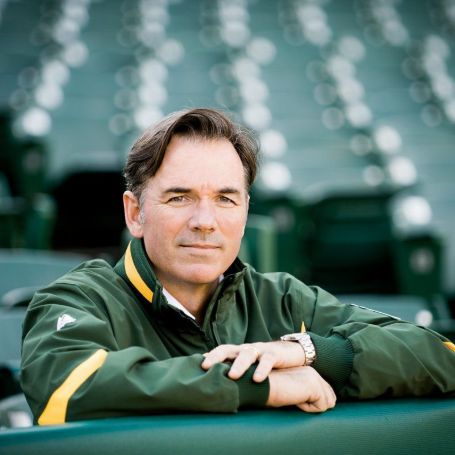 Billy Beane's estimated Net Worth in 2021 is a whopping $14 million.
Photo Source: Break In Ball
Beane worked as an advanced scout for the Athletics and held onto that position till 1993. After then he was promoted to assistant general manager and eventually for GM.
Billy Beane's estimated net worth in 2021 is a whopping $14 million, and his annual income is estimated to be $3 million.
Check Out: Bart Millard's Net Worth: Find All the Details of His Earnings and Wealth Here
When he began his playing career with the Mets, Billy received $125,000 for a signing bonus, and after his meteoric success working as a GM, he was offered a $12.5 million contract with Red Sox, which he declined. If Billy had taken that offer, it would've made him the highest-paid GM.
Billy's enormous wealth became apparent when he listed his Danville mansion worth $2 million for sale. The former baseball player also worked as a member of the board of directors at the cloud computing company "NetSuite," where he reportedly earned $8 million for his service.
Billy Beane's Money Ball Fame!
Billy Beane's fame was further accentuated outside of the sports world when Bradd Pitt played him in the modern classic "Money Ball" in 2011, originally a book written by Michael Lewis.
The film follows events of the 2002 season of the Oakland Athletics when the team loses three-star players to other franchises.
Brad Pitt played Billy Beane in 2011 modern classic Money Ball.
Photo Source: Bleacher Report
He was presented with replacing the players despite the team's short budget; instead of hiring star players, as every team did back then, Billy decided to concentrate on the on-base percentage among players and built a cost-effective team that consisted of undervalued players.
Don't Miss: History Made as Chloe Zhao Becomes The First Asian Director to Win An Oscar
Since Money Ball's success, Billy was offered greater opportunities outside of the Oakland Franchise, but he remained loyal to his team, for which he has been honored with advanced ranks and accolades over the years.
Billy Beane; Married Or Dating?
Married twice but both with his childhood acquaintance, Billy has kept his married life and its troubles away from the limelight. The 59-year-old former athlete first tied the knot with his childhood sweetheart Cathy Sturdivant. Together they gave birth to daughter Casey Beane, whose role Kerris Dorsey played in Moneyball.
Billy Beane is married to his second wife Tara Beane and the couple share twins together
Photo Source: Fame Shala
Billy is currently married to his longtime friend Tara Beane. They shared vows in 1999, soon after his divorce from Cathy. The love birds are married for more than two decades now and share twins named Branden Beane and Tinsley Beane. The executive vice president of baseball operations and minority owner of the Oakland Athletics, Billy, lives a life that many will deem perfect.
For more information and news on your favorite celebrities, stay connected to Glamourfame.
-->