Pirates Of The Caribbean Fans Petition For The Reinstatement Of Johnny Depp As Captain Jack Sparrow
Published Sun Jun 02 2019 By David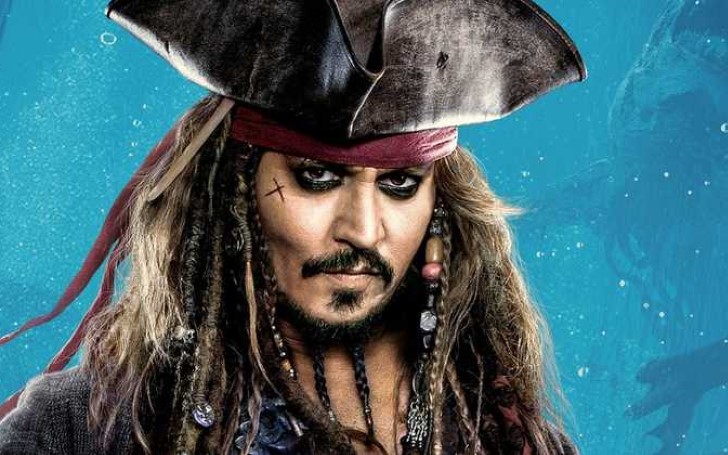 Pirates Of The Caribbean fans petition for Johnny Depp's return.
After Game of Thrones, people are signing up a petition for the reinstatement of Johnny Depp as "Captain Jack Sparrow."
GoT fans shook the ground with their viral cry-out, saying they want (but won't get) a new final Season 8. The petition movement also followed WB's decision of casting Robert Pattinson as the new batman. Star Wars fans want (but won't get) new filmmakers, but they can't conclude on which filmmakers because that fandom is a whole other world of mess.
The petitions are likely to go nowhere or if they are successful -- like the one for James Gunn -- it still and probably wouldn't be due to a Change.org petition.
Fans from the Pirates of the Caribbean franchise are setting up a petition to reinstate Johny Depp as its lead character.
There are petitions out there for almost anything, and more than one for Johnny Depp to return to the Pirates of the Caribbean franchise -- which is currently being halted after the fifth movie, Pirates of the Caribbean: Dead Men Tell No Tales.
Bounding Into Comics recently found a couple of Change.org petitions in Depp's favor, including the one that says, "KEEP JOHNNY DEPP AS JACK SPARROW!!!!" That one has more than 13,400 votes as of June 1. There's also another official implore with a longer message on why Depp should return; that one holds under 5,000 signatures at this point.
You May Also Like: Did Johnny Depp Try To Get Amber Heard Fired From Aquaman?
In terms of Depp's petitions, there are conflicting reports about what happened in his marriage to Amber Heard. His legal team claims Heard's op-ed piece alleging abuse cost Depp his job as Jack Sparrow. Disney is yet to have its say on anything about Pirates of the Caribbean 6, with or without Depp. The whole franchise, nevertheless, just seems to be in limbo after the relative disappointment of Dead Men Tell No Tales.
Allegedly Johny Depp's Termination from Pirates of the Carribean franchise has something to do with his ongoing trouble with former wife, Amber Heard.
The petitions are not openly taking sides in the Johnny Depp/Amber Heard battle that is still playing out through multiple lawsuits, although one of the petitions does state "personal issues" as a reason for Depp appearing to be out of the Carribean franchise. The petitions note they can't imagine anyone else leading the series, threatening "They have to bring him back to rule the seas again or we will never watch any Pirates of the Caribbean movie without our Captain."
Recommended: Johnny Depp Is Unlikely To Return For Fantastic Beasts 3
Pirates of the Caribbean is a hugely lucrative foundation for Disney, and it's amazing to think this was all inspired by a theme park ride. Johnny Depp was quite rightly given a lot of credit for the franchise's prosperity, in any case, it's over the top expensive to make the films and the last one didn't appear to satisfy an excessive number of individuals. It only came out two years ago in 2017, so it's reasonable of everyone just wanting to take a break. Besides, Depp still seems to have the Fantastic Beasts franchise and smaller films like Minamata.
-->