Political Strategist Susan Del Percio - How Well Do You Know Her?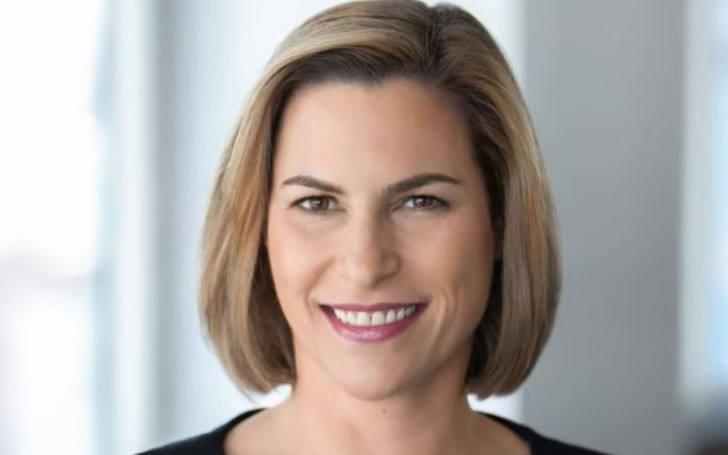 Susan Del Percio is a celebrity political strategist, who is well-known for her appearance on MSNBC as a political analyst and columnist for OZY (OZY.com).
As she describes in her profile, she is a New York-based Republican strategist and founder of Susan Del Percio Strategies. There's more you should know about her career and how she works. So let's find out.
Susan Del Percio Served as a Media Spokesperson
Watch: GOP Strategist On Ted Cruz's 'Major Announcement' | MSNBC
The title - 'The Political Strategist' did not come easy for the 50-year-old (born on November 19, 1969), Susan worked her way up as she served as media spokeswoman on both political and corporate campaigns. The political strategist made numbers of appearance, and she still does, on television as a political analyst.
Also See: CNN Political Reporter Laura Jarrett - 5 Rarely Known Facts!
Starting from 2006, her journey as a political strategist really started to peak up when she became the spokeswoman for the gubernatorial campaign of GOP candidate John Faso and the New York State Senate Republican Committee.
And in 2008, Susan started running O'Reilly Strategic Communications, and since then, she never looked back. In 2014, the political strategist was named exclusive advisor to New York Governor Andrew Cuomo.
Political Strategist - Susan, is Founder of 'Susan Del Percio Strategies'
Watch: GOP Strategist: 'McConnell Is A Disgrace' For Not Condemning Trump Comments | Velshi & Ruhle | MSNBC
After her dozens of work as political analyst and strategists, which includes advising candidates in New York and elsewhere on successfully communicating messages to an electorate, She has her own firm by the name - 'Susan Del Percio Strategies.'
As described on the firm profile, SDPS (Susan Del Percio Strategies) provides clients with unparalleled strategies advice. Susan's firm is well known for expertly craft publicity material for the campaigns which promise to yield a better result.
According to Susan, publicity must be well-planned and well-centered to achieve the desired goals. Susan likes to know her clients well, as it helps her understand what they want for their campaigns, and she works vigorously to craft a robust messaging strategy and tailor-made relations campaign for each of them.
Susan Del Percio's Early life and Career
Andrew Cuomo hired Republican Political Strategist - Susan Del Percio as special advisor.
Source: NY Post
The 50-year-old political strategist from New York attended Emerson College in Boston from where she got her Bachelor's degree in Communication and Media Studies. On successful completion of her Bachelor's Degree, Susan got her Master's Degree in Political Communication.
Susan, then relocated to New York City to assist County Chairman on New York's Republican County Committee, where she dedicated three years of her life.
After that, Susan has worked for numbers of departments, like New York City Department of Finance as 'Community Outreach Coordinator' (1995-1996), New York City Commission for the United Nations (1996-1998), Deputy Commissioner for Finance and Administration on the New York City Taxi & Limousine Commission (1998 - 2001).
Susan Del Percio's Social Media Presence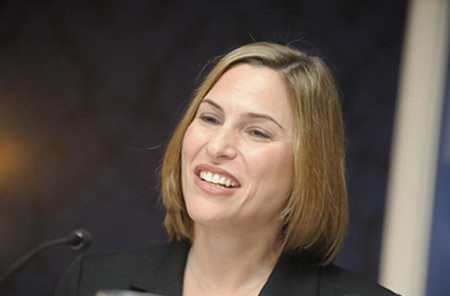 Del Percio has a massive 10K followers on Twitter.
Source: Daily Mail
Del Percio is quite a lot active on her social media. Susan, who prefers Twitter over all other social media, is often seen voicing her differences.
Susan never misses a chance to update her some 10K fans via tweet. However, there's one instance she regrets she ever came to use the internet. While Susan was not the one who made a mistake, but she was embarrassed to the core.
There's this incident which is famous for - 'Susan Del Percio Hot Pictures,' keyword, which became the national headline back in April 2015.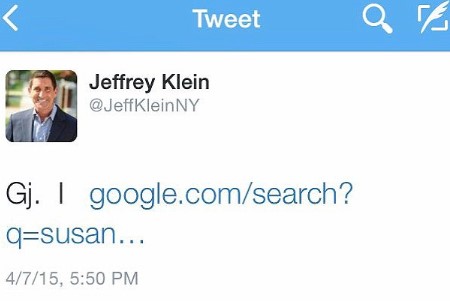 The tweet where the senator Jeffrey Klein tweeted 'Susan Del Percio Hot Pictures."
Source: Daily Mail
The City Senator Jeffrey Klein took to his Twitter account and tweeted 'Susan Del Percio Hot Pictures,' while he actually intended to search it over google.
But sadly, the senator posted the tweet, and it became the cause for embarrassment for both Susan and Jeffrey. Jeffrey, then later apologized for the tweet, claiming newly hired female staffer accidentally sent it. While Del Percio brushed off the incident saying it was a 'Silly Mistake.'
For more information on TVs and Movies, and celebrities' lifestyle, stay tuned to Glamour Fame, and don't forget to sign up for the newsletter.
-->