Prettyluhhazel - Get Some Interesting Facts About Instagram Star
Published Tue Apr 21 2020 By Chester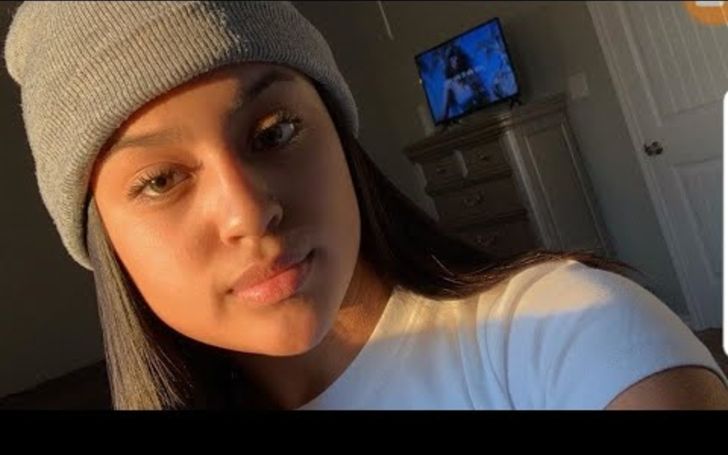 Learn the intriguing facts of TikTok, Instagram star, model, and influencer PrettyLuhHazel.
The Amazing Internet personality who's been adored by millions of her fans for her charismatic energy, cute smile, and fashion sense is an apple to everyone's eyes.
And since her fans and followers seem to be so anxious regarding her things here, we present you with the never before facts of Pretty Luh Hazel.
Intriguing TikTok Star
Hazel, who gained prominence after uploading her dance clips on Dubsmash clips, has not slewed the now trending video-sharing app TikTok.
You May Like: Bella Cuomo is TikTok Star - Find Some Intriguing Facts About Chris Cuomo's Daughter
She runs a fun-filled TikTok account with 246.3k followers with 5.8 million likes. And she uploads posts humorous pots and dance clips.
In a Relationship with Tik Tok star Mathew Valenzuela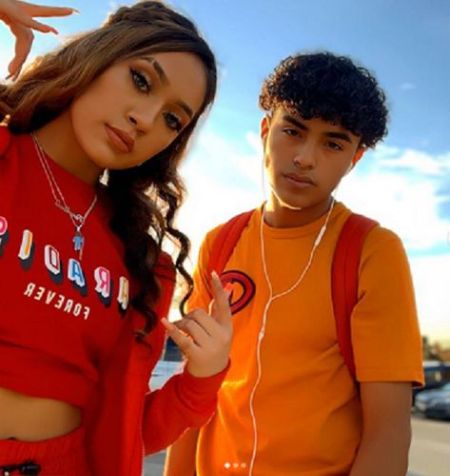 In a romantic fling with youth sensation Mathew.
Image Source: Instagram
Sad to many, but Pretty is dating TikTok star, Mathew Valenzuela. The news was confirmed by her boyfriend Mathew confirming their romantic fumes sharing a lovely cuddling snap on January 16, 2020.
After the lovebirds confirmed their news, their fans and followers initially came with some mixed reactions, but as in now, both Mathew and Hazel followers seem to be supportive and actually loved the couple. As in now, they are going stronger than ever.
Prettyluhhazel is a Fitness Enthusiast
Yes, behind her fit & curvy shapes is the aftermath behind all the long hours she put together on the gym. Pretty describes herself, she is all about lifestyle, fashion, and beauty, which can be all articulated from her enchanting Instagram feed.
Find Out: Alexis G Zall Mesmerized Her Fans with Unique Voice - Find Out Some Intriguing Facts About the Actress
Since Dubsmash trends has now been declined precisely after TikTok stole most of the markets, Hazel now uploads her dance clips on her Instagram.
Shares Two Siblings
The Zamarripa siblings.
Image Source: Celbsbell
Yes, the 13 years old Pretty is the sister in-line. She was born on January 26, 2007, in San Antonio, TX, and shares Aquarius as her birth sign.
The reality star shares an older brother James Zamarripa who will soon turn 16 years old on April 26. He was born on April 26, 2004, and shares Taurus as his Zodiac sign.
Last but not least, and the eldest among the three Paradiisedd, who is also a TikTok star. She was born on March 17, 2002, and is currently 18 years old. Paradise shares Pisces as her zodiac sign. So yeah, all the three siblings has made names for themselves.
We hope you enjoyed the article, stay tuned for more Celebrity Facts only on Glamour Fame.
-->