Priscilla Presley's Net Worth: The Actress's Career and Earnings
What is Priscilla Presley's net worth? The complete breakdown is here!
Popularly known as the former wife of rock and roll king Elvis Presley, Priscilla Presley is an actress and businesswoman. Throughout her tumultuous time with the late rock king, Priscilla cemented an empire of her own while managing Elvis's career and legacy. After her divorce from Elvis, who she claims exerted massive control over life, Priscilla set out for her career and earned a name there too.
Priscilla Ann Presley was born on May 24, 1945, in New York City. She met Elvis, serving in the United States army then, in Bad Nauheim, Germany. A couple of rendezvous later, Priscilla was inundated with attention from Elvis's fans and gossip magazines that amplified the pair's new swirling romance. Her complicated relationship with Presley might be her claim to fame, or at least from the world's perspective, but Priscilla was more than a ten-year younger wife to Elvis, a feat that many best remember her for.
Priscilla Presley's Net Worth
According to Celebrity Net Worth, Priscilla Presley has an estimated net worth of $50 million. One might presume Priscilla's staggering net worth to be a bequest from the late rockstar, but the actress only acquired a small proportion from her marriage with Elvis, who had an estimated net worth of $20 million at the time of his death in 1977.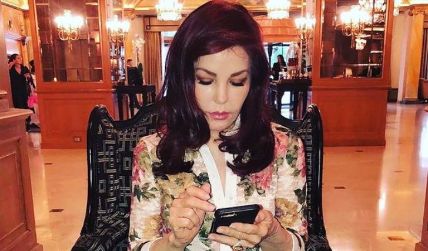 During their divorce in 1973, Priscilla received $725,000 cash payment, child support, and spousal support. She was also endowed with 5% of the royalties from Elvis' publishing companies and 50% of the proceeds from their shared properties. Before setting out for her independent career in 1973, Priscilla had learned every skill necessary to build her own business. Elvis didn't let Priscilla pursue a career during their time together; the rock star believed in the then-conventional idea of women's place being at home.
Following her divorce from Elvis, Priscilla says she wanted to stand on her feet and prove to the world that her marriage with the singer was never about money. She opened a clothing boutique with her longtime friend and stylist, Olivia Bis. The business soon took off, with the duo raking high-profile clientele. Priscilla was appointed as one of the executors of Elvis's estates after his death in 1977, an opportunity she used efficiently.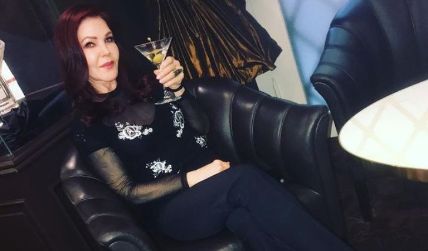 Priscilla eventually became the successor following Elvis's father, Vernon's death. She created the Elvis Presley Enterprises (EPE) and turned Elvis's iconic mansion, Graceland, into a tourist destination. Priscilla reportedly invested a striking sum in turning that vision into reality, and as calculated, the estate started raking double the amount financed. Elvis Presley Enterprises was last estimated to be worth $100 million.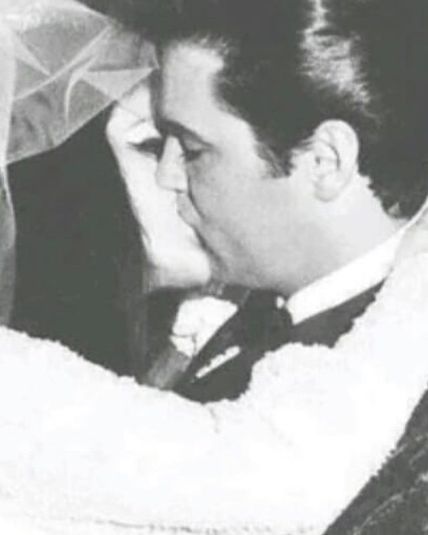 While managing her late ex-husband's estate and catering for her only daughter, Lisa Marie Presley, Priscilla also paved herself with a career in acting. She was offered to play one of the angels on Ivan Golf's Charlie's Angels, but Presley turned down the offer. She made her on-screen debut as co-host on Those Amazing Animals in 1980 and landed her first acting role in The Fall Guy. Priscilla's notable acting credits include The Naked Gun: From the Files of Police Squad!, The Naked Gun 2½: The Smell of Fear, and Spin City.
Also Read: Priscilla Presley Plastic Surgery - The Real Truth
Priscilla Presley opens the new Elvis Presley Exhibition in Australia!
Nearly 50 years after the death of her former husband, Priscilla is still keen to promote Elvis's legacy. The actress was at the Bendigo Art Gallery in Victoria, Australia, to commence a new exhibition named Elvis: Direct from Graceland. The major exhibition will be featured with the curation of Elvis's belongings, including his clothes, his 1976 Red Harley Davidson, military uniforms, and books.
'Elvis: Direct from Graceland' will display the authentic belongings of the late rock and roll king.
Source: Bendigo Art Gallery
In an emotional speech, Priscilla shares how Elvis didn't get to visit Australia. "Elvis, at one time, thought that he would be forgotten. He didn't get to tour all of the places he wanted to go, and Australia was one of them," the mother of two said. She adds, "so it'll be exciting for all of you to share his life and the things that he did, the clothes that he wore, especially his jumpsuits."
The show, featuring 300 genuine artifacts owned by the late star, opens on March 19 and continues until July 17. Priscilla tied the knots with Elvis in 1967, following eight years of companionship with the star. The rock and roll king passed away from a heart attack in 1977.
Stay connected to glamour fame for more.
-->